This is such an easy but effective technique – curving your petals really gives your cards that 'wow' factor and is so simple to do…
In my card here I have curved my petals upwards to lift them off of card – this gives a very realistic look to my flower and makes them look like they are reaching to the sky…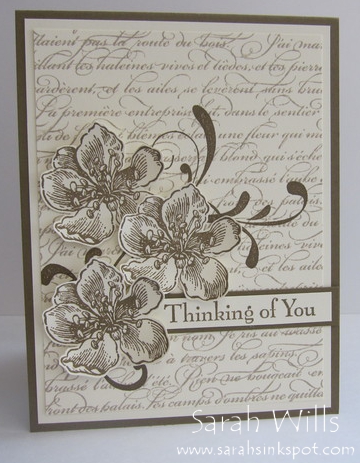 Here is a closer look at those flowers…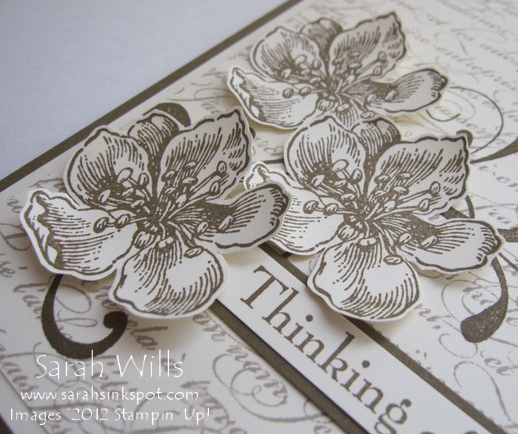 Here is my tutorial so that you can curve your own petals – at the end of this tutorial you will find a printable version too so that you can print it out and keep it for reference.
Stamp your flowers and cut or punch them out…I used the stamp set Everything Eleanor to stamp mine…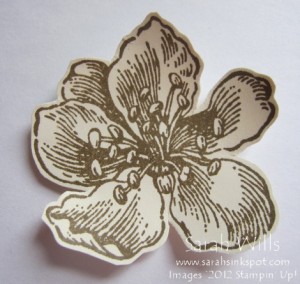 Then grasp the flower in one hand and hold firmly…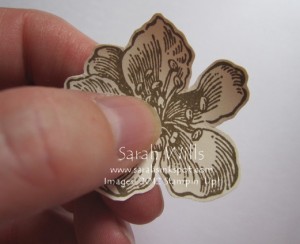 Take your other hand and place it the other side of your flower center…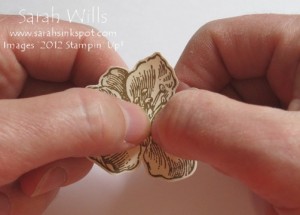 Whilst grasping your flower with the first hand, you are going to pull out with your second hand by gently pressing your thumbnail into that flower center and dragging out along to the edge of one of the petals…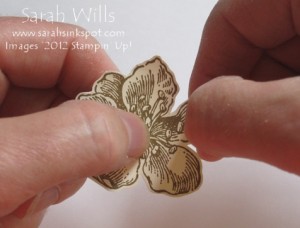 Repeat this simple motion until you get the curvature you would like – and then repeat for all the other flower petals.
When finished, you will have a flower with all petals reaching for the sky…
WANT TO PRINT OUT THIS TUTORIAL?  PLEASE CLICK HERE FOR A PRINTABLE VERSION WHICH WILL OPEN IN A NEW BROWSER WINDOW!
Please click HERE to view my other Tutorials