CURRENT HOST CODE 
THROUGH November 15th 2023 when you shop in my store, spend *$50+ and use this host code – 4SY2H9QU – you will receive:
A FREE PACK OF ADHESIVE BACKED SNOWFLAKES!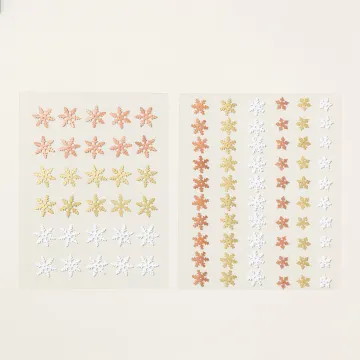 How do you get your FREE gift?
Click HERE to visit my online store where you can shop 24/7
To get your free gift from me on your order of *$50+ you absolutely MUST PLACE YOUR ORDER in my online store AND YOU MUST PUT THIS HOST CODE – 4SY2H9QU – in the box in your Shopping Bag!
Once your order is placed, and upon my verification that your order was placed in my store and you did use this Host Code, I will add your free gift to my host code order – your free gift will ship to you separately from your order, direct from me along with your Thank You card early next month.  Please note:  if this item goes out of stock or is no longer available on November 15th I will choose an alternative in stock item of similar value to replace it with.
If your order is $150 or over, please do NOT use this Host Code when shopping with me as you will get your own rewards to spend on yourself – but I will still gift you the FREE GIFT as detailed above as a BIG thank you! 
PLEASE NOTE THAT YOU ABSOLUTELY MUST USE THE HOST CODE ON ORDERS OF LESS THAN $150 IN ORDER TO GET YOUR FREE GIFT AND YOU MUST PLACE YOUR ORDER IN MY ONLINE STORE – NO EXCEPTIONS can be made!  
TO BE SURE YOU ARE SHOPPING IN MY ONLINE STORE, PLEASE CHECK THAT YOU SEE 'SHOPPING WITH SARAH WILLS' IN THE TOP LEFT CORNER OF THE STORE PAGE LIKE THIS:

If there is a different name there, you must click on that name and then click on the little pink circle you will see in the top right which will 'clear demonstrator' – this is where you will see that little pink circle: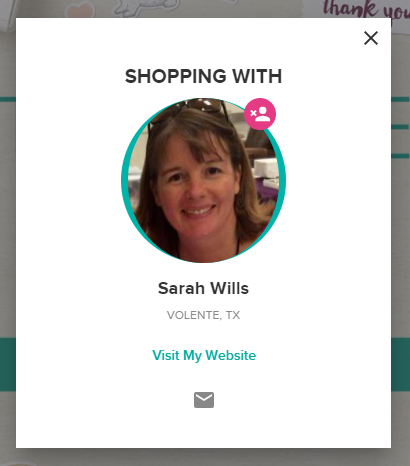 Once you have clicked on it, you can then search for me using 'Find Demonstrator by Name' – once you find me, click on my name – Sarah Wills in Livermore CO – and you will then be shopping with me and will be eligible for my host code gift – above is me and what you should see after selecting me.
Where do you put the Host Code?  Click on the shopping bag icon and look at the top right side of your shopping bag – this is what you should see:

Click on the 'add host code' link, pop it in and you should be set!
*$50/*$100/*$150 is the amount of merchandise BEFORE shipping & handling and sales taxes are applied
Got questions?
Click HERE to email them to me – happy shopping!