The fabulous Holiday Supplement is here and with it comes a bunch of new and wonderful Holiday items perfect for your card, decoration & memory keeping projects!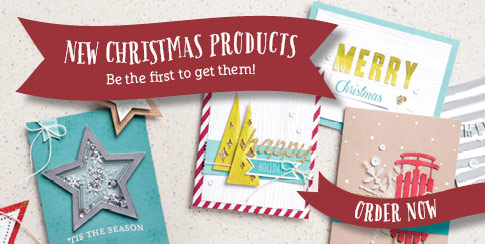 Below are all of the new products featured in the Holiday Supplement – all are available NOW but ONLY WHILST SUPPLIES LAST!!! 
Below you will find ordering codes, a link to each in the online store, pictures and how much you get in each pack – and a link to view the brochure that showcases the new products along with ideas on how you can use them…
THE MOST IMPORTANT THING TO REMEMBER IS THAT ALL OF THESE NEW ITEMS SHOWN BELOW ARE ONLY AVAILABLE WHILST SUPPLIES LAST!!!
Meaning if you want ANYTHING please order it NOW to avoid the disappointment of it going out of stock – once each product is sold out, it is GONE FOR GOOD!
CLICK HERE TO VIEW THE NEW HOLIDAY SUPPLEMENT ITEMS IN THE ONLINE STORE!
Here is the Holiday Supplement Brochure – click HERE to view it…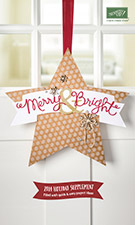 HERE ARE ALL OF THE FABULOUS NEW PRODUCTS FEATURED IN THE HOLIDAY SUPPLEMENT – click on the blue words below to view each in the online store…
FOR DECOR MAKING:
Make some BEAUTIFUL decorative stars with this fun & easy to put together kit…
138104  Many Merry Stars Simply Created Kit – $25.95
Make your own 3D stars this season in a variety of sizes and patterns. Use them for ornaments, home décor, place cards, and more.  The largest star can take the place of honor on your front door or on your mantel.
In this kit you get enough die-cut & self-adhesive supplies to create a large 15″ 3-D star and 25 smaller 3-D stars, 5 each of 5 sizes – and all of the embellishments & greetings too!
Here is the cool stuff in this kit: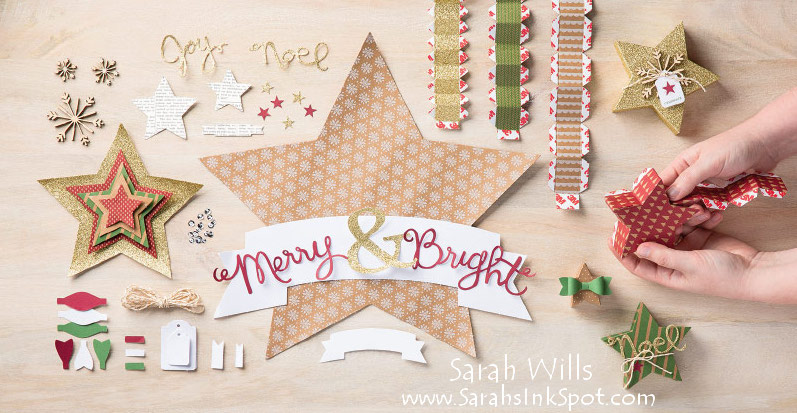 138105  Many Merry Stars Photopolymer Stamp Set – $15.95
Set of 16 stamps – images below – that co-ordinate perfectly with the Stars Framelits Dies which you can find by clicking HERE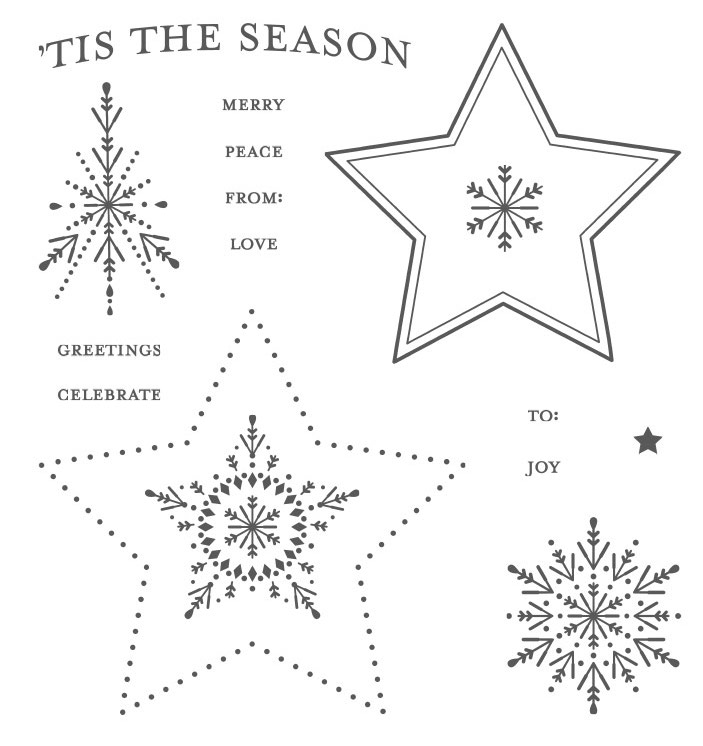 FOR CARD MAKING:
Stamps & a Kit PERFECT for easy & quick Holiday card making…
135689  Watercolor Winter Simply Created Kit – $24.95
You know you want to impress the neighbors with your Christmas card this year!  With this kit and a few stamps, you'll be ready to go – this Kit makes 20 cards and includes card bases, envelopes, die-cut letters and shapes, linen thread and accents…this is what you get in this Kit…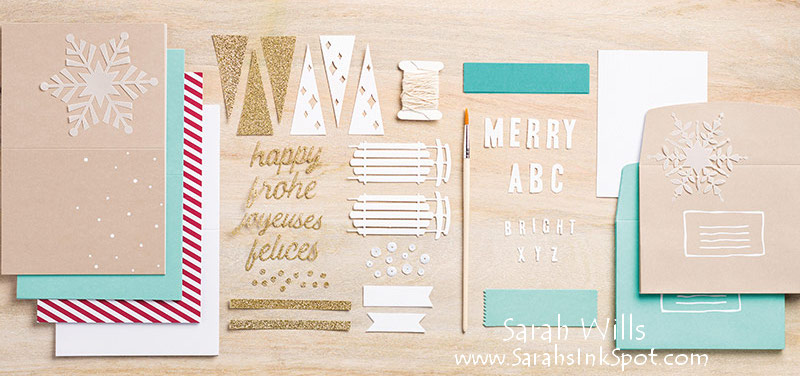 The suggested stamps that are perfectly sized to work with the kit above are…
136819  Watercolor Winter Too Photopolymer Stamp Set – $11.95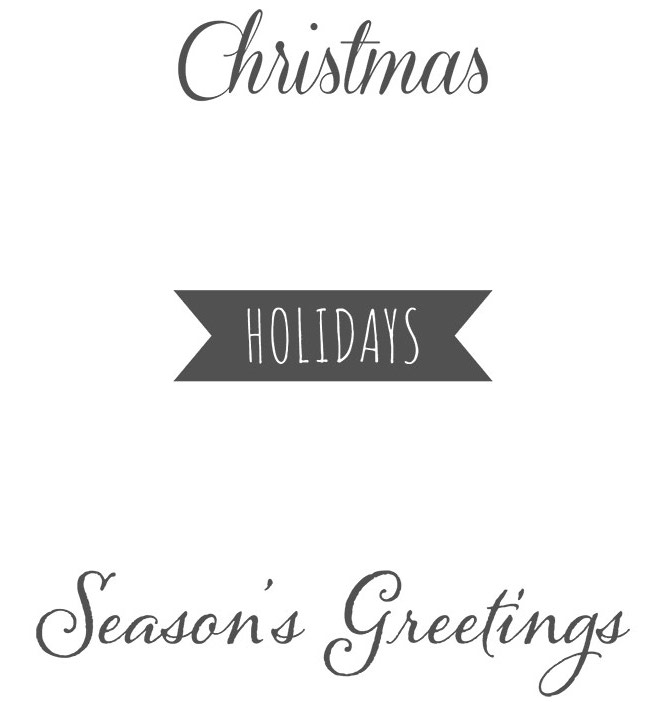 FOR MEMORY KEEPING:
There are some FABULOUS brand new Project Life cards, accessories, stamps & albums/pages perfect for your Holiday Memory Keeping Projects!
135831  Hello December Card Collection – $9.95
Quickly document and organize memories from each day of the Christmas season!   Includes 71 Project Life cards – and they are amazing!!!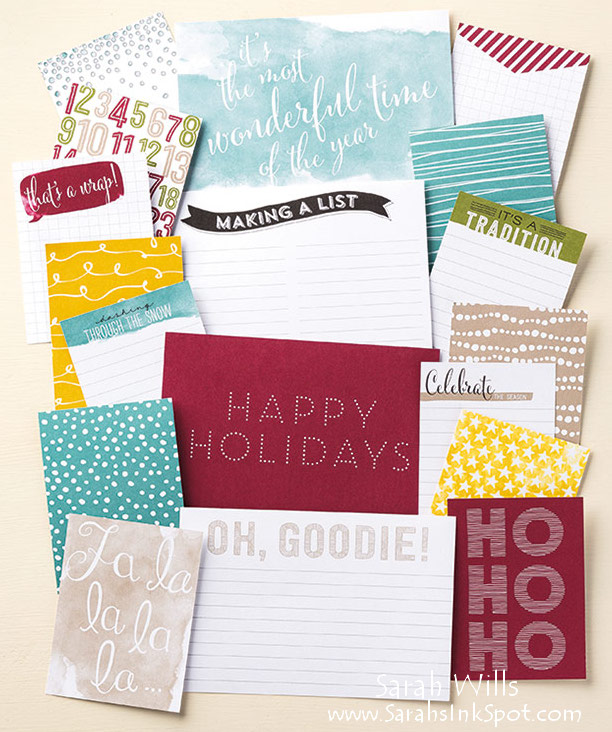 135833  Hello December Accessory Pack – $14.95
Add a little extra something to your memory keeping!  This Kit includes:
7 alphabet sticker sheets (4 silver foil, 3 red foil), 1 sticker sheet of words and phrases & 3 cork number sheets
specialty cards, 3″ x 4″ & 4 printed acetate overlays, 3″ x 4″ & 3 printed glassine envelopes
80 sequins in 4 colors and 2 sizes
21 die-cut wood shapes and words & 4 epoxy stickers, 1″ (2 designs)
Washi tape, 5 yds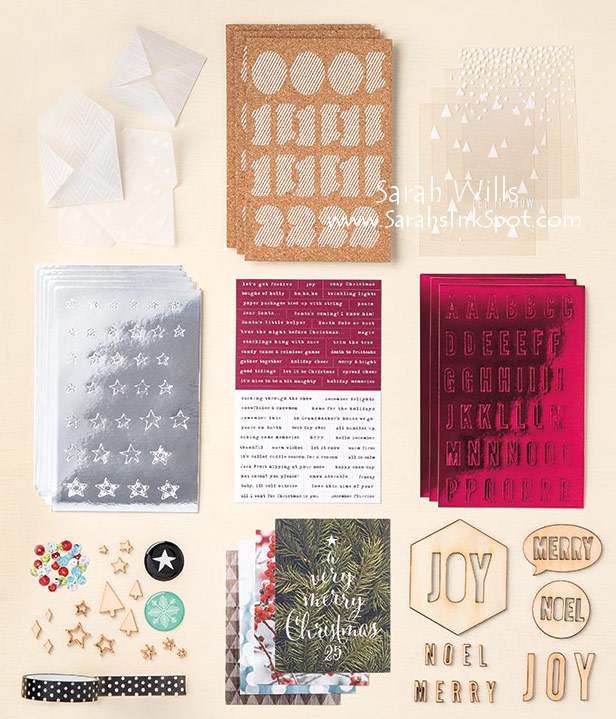 136562  December Wonderland Photopolymer Stamp Set – $15.95
Set of 13 stamps – great for Project Life projects AND your card making too!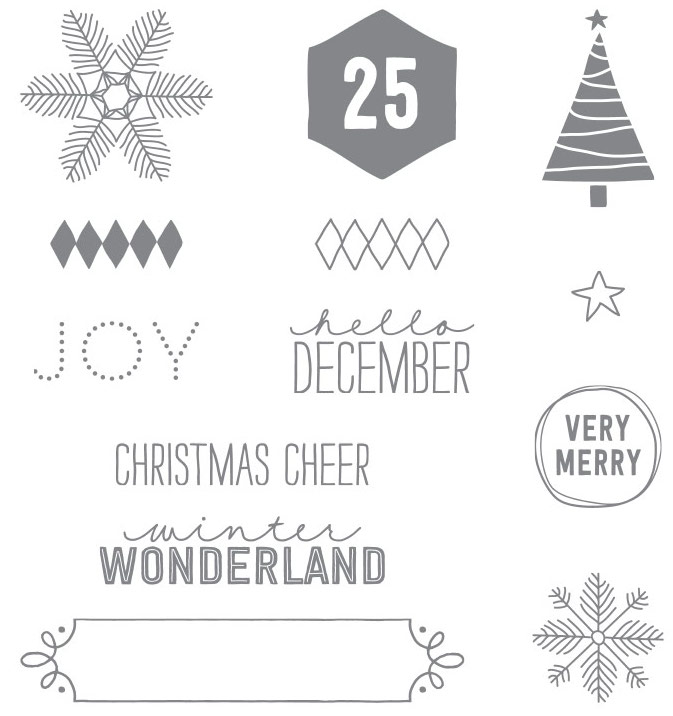 A stamp set available in both wood & clear mount versions…
135131  12 Days of Christmas Clear Mount Stamp Set – $18.95
135128  12 Days of Christmas Wood Mount Stamp Set – $26.95
Set of 18 stamps perfect for the run up to Christmas…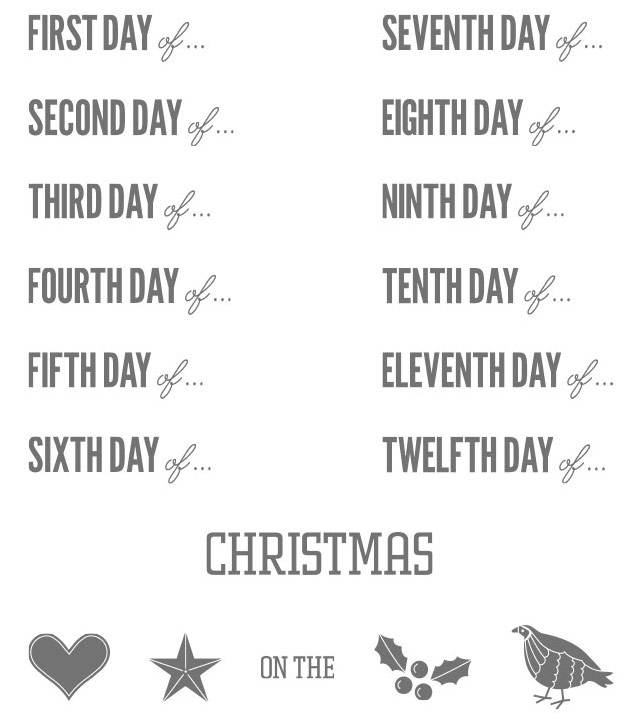 135834  Cherry 6×8 Project Life Album – $9.95
Stamp on the cover…embellish the spine…this is the perfect album to keep your Holiday memories in!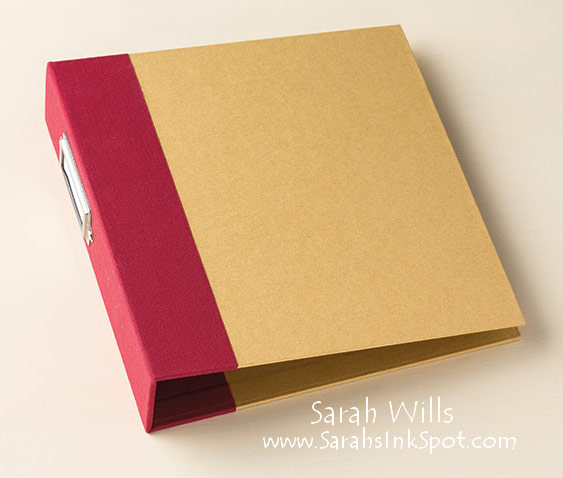 135874  Project Life Envelopes Pages – $4.95
for use with Project Life Albums – fab pockets to keep your Holiday trinkets inside of!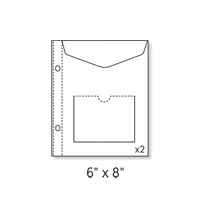 135297  Project Life Photo Pages – $5.95
A pack of 12 pages in a variety of designs with different sized pockets to hold your photos & the Project Life Accessory Cards…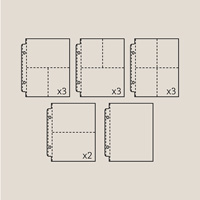 CLICK HERE TO VIEW/ORDER THE NEW HOLIDAY SUPPLEMENT ITEMS IN THE ONLINE STORE!