RESERVE YOUR STAMPARATUS NOW!

Stampin' Up! is releasing their own stamp placement tool and it is AMAZING!  Using it makes it easy to line up images for perfect placement, allows for easy multiple step stamping, is fantastic for batch stamping and will help those who have problems with dexterity.
Why do YOU need one? You'll fall in love with stamping all over again when you learn everything you can do with it!
WATCH THIS VIDEO to find out FIVE THINGS YOU MUST TO KNOW about this fabulous new tool – the STAMPARATUS!
Using it you will be able to:
Make multiples with ease
Consistently stamp crisp, clean images
If you want a darker impression, apply more ink and restamp—no need to start over
Make fewer mistakes, saving time and money
Easily create 2-step, 3-step, and 4-step stamped images using reversible plates
Develop new and specialized stamping techniques with adjustable stamping plates and precision placement
Product details:
Compatible with Stampin' Up!'s red rubber AND photopolymer stamps
Comes complete with a foam mat to use with photopolymer stamps
Has rulers and gridlines for quick measuring
Has 2 open sides so you can stamp on larger paper
There are 2 reversible plates giving you a total of 4 surfaces to work with
You get 2 strong magnets to hold the paper in place
There are magnet storage areas under the base
Retail Price–$49.00
OK Sarah – you got me, I want one but how do I get in line to get my Stamparatus?
DIFFERENTLY FROM ANY OTHER STAMPIN' UP ORDERS – Stampin' Up! have opened up a RESERVATION WINDOW that will remain open until DECEMBER 30th – Stamparatus will ship based on when orders are placed – meaning the earlier you reserve yours, the sooner it will ship to you
How will this work?
To reserve yours, CLICK HERE to go to my Online Store
Once there CLICK ON THE GRAPHIC for the Stamparatus which will take you to the Reservation page
For step-by-step instructions on what you'll need to do please see the tutorial graphic below
You will need to provide your credit card information upon reserving your Stamparatus but IT WILL NOT BE CHARGED until it ships out to you
Reserve now and your Stamparatus will ship to you approximately mid March 2018
When your Stamparatus is ready to ship, you will receive an email from Stampin' Up! telling you to log back into your online account, to finalize your order and authorize payment.
At that time you will be able to add other Stampin' Up! items to your order and YES – that will be in Sale-a-bration so if you do add some, you'll get Sale-a-bration freebie(s) on it too!
Need more info?
Click HERE to read the Customer Q&A from Stampin' Up!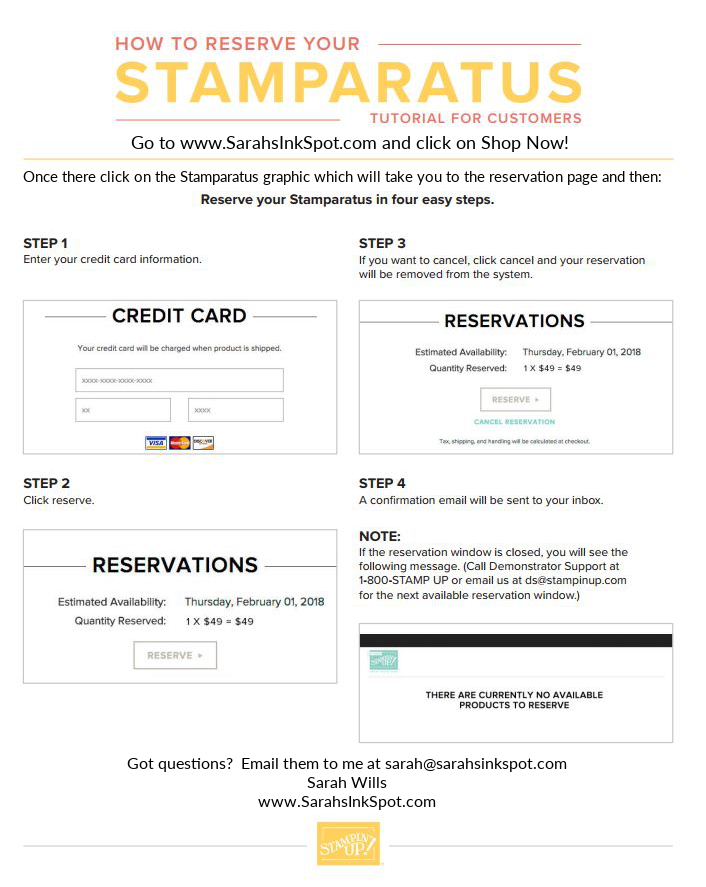 Want to see some cute pics of it?  Here you go…
Here's everything – the magnetic base, the foam mat, the two hinged clear reversible plates and the two magnets…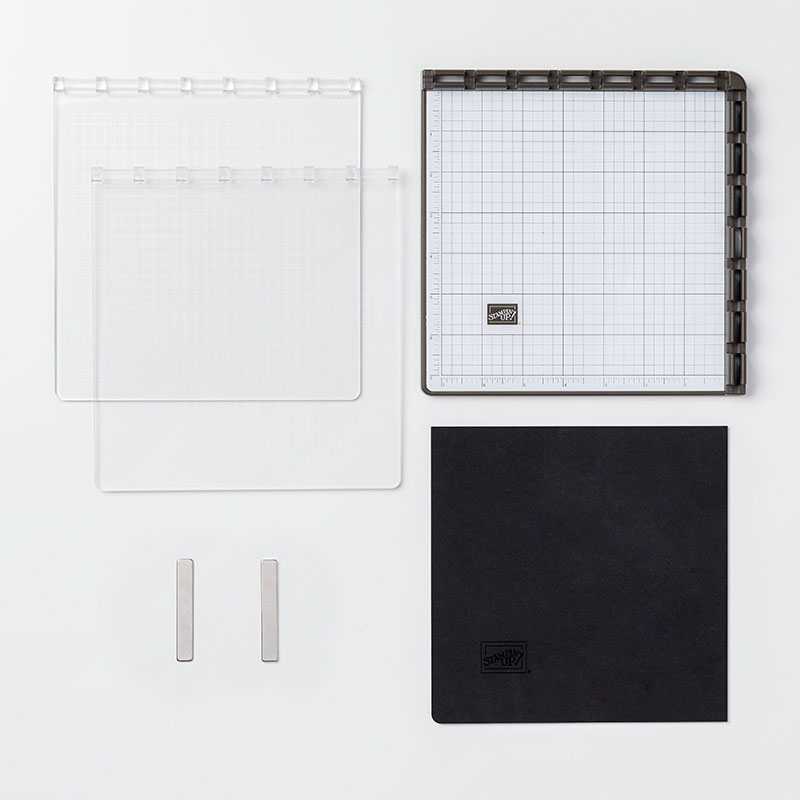 Here's the back – you can see the non slip feet and the magnet storage…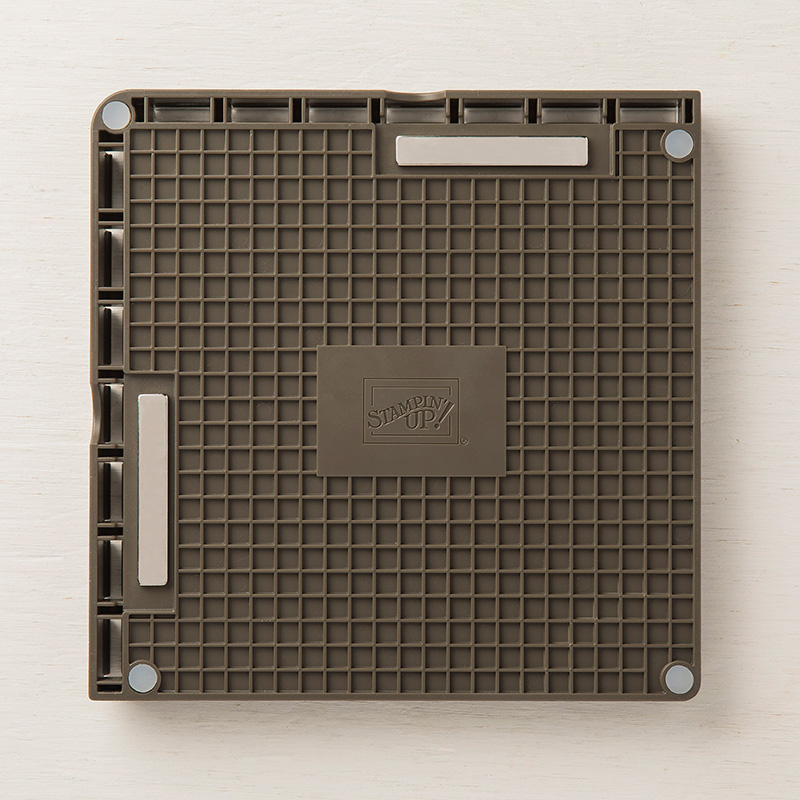 And here it is all assembled together – the two plates allow you to have multiple stamps on them at the same time!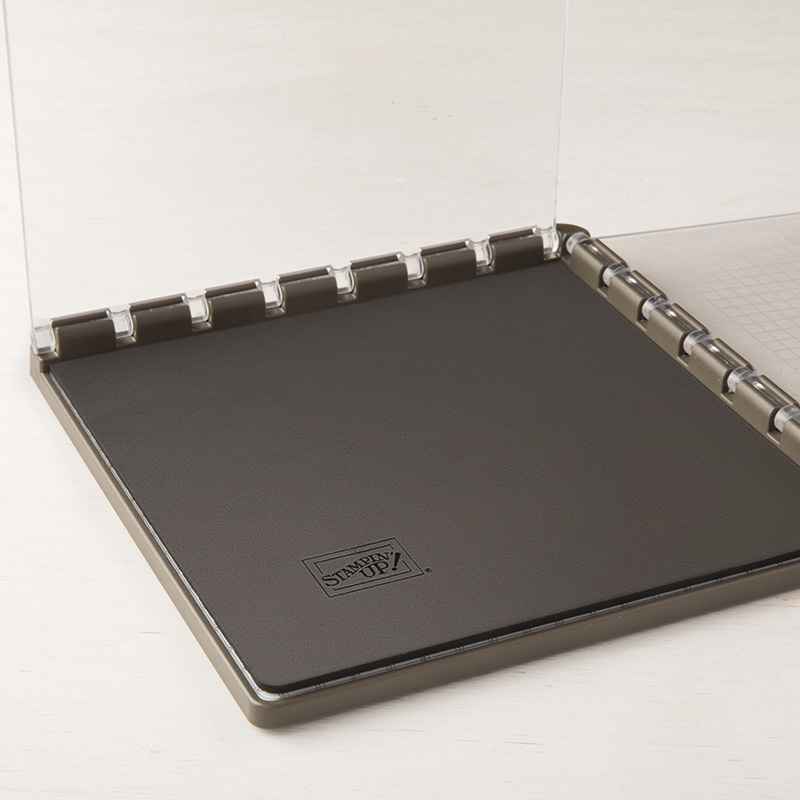 In action – making even 4 step stamping a breeze!  This shows you how quick it will be to batch make – you can stamp multiple images for lots of cards quickly…