Wondering how to position your new 2021-2022 Annual Catalog Tabs?  
Here is how I did mine…they make it so much easier to find the section you are looking for!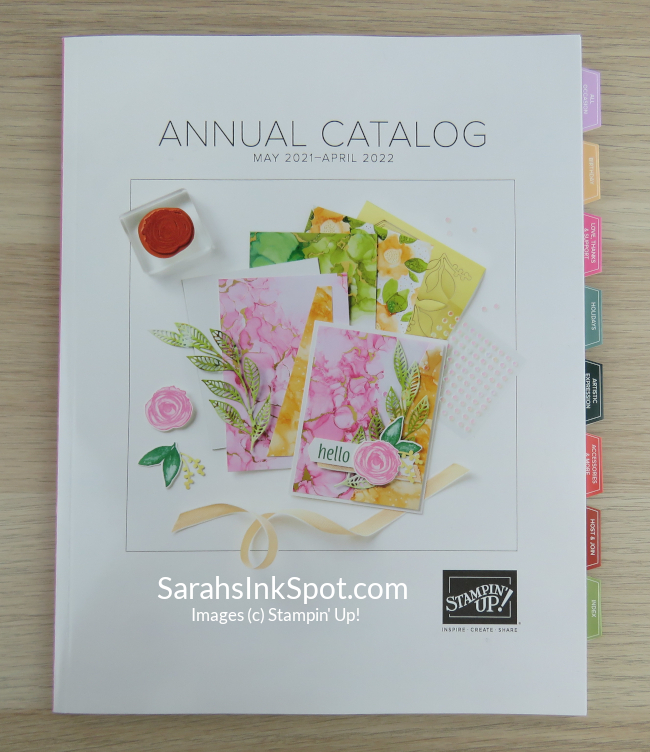 Here is a look at the side – I left a little space between each and used the section before to aid in lining it up…

Aren't they pretty?  And oh so functional!  When you adhere them in place you want to make sure not to stick them too far into the page as you want all the lettering to be visible from the side…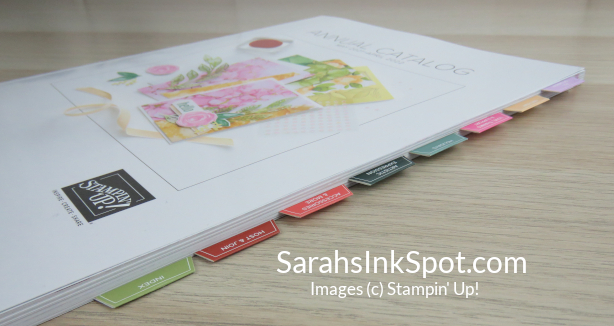 And they even come with a few extra blank tabs so that you can custom add one to your favorite places!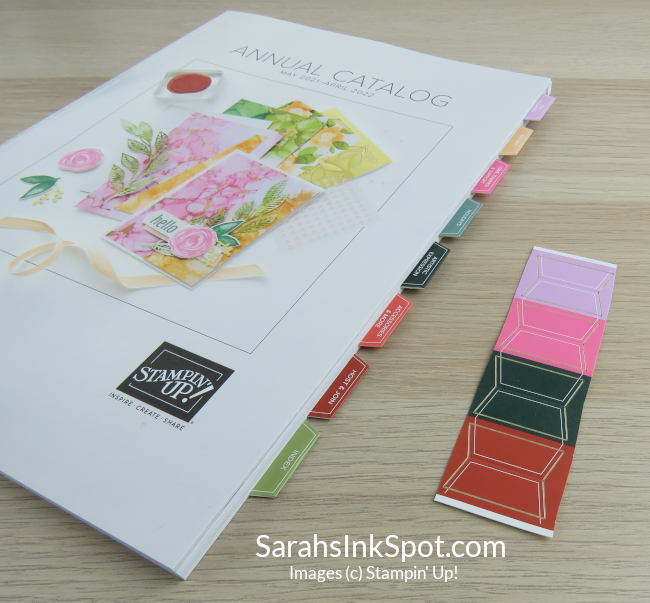 Enjoy and if you have any questions, please click HERE to contact me and I will be very happy to help.