GET WHAT YOU WANT THIS YEAR!!!
We've all been there…the fluffy socks…the vacuum cleaner…the ironing board…the tea kettle…nice to have but possibly not exactly top of our wish list for holiday gifts!!!
So this year I've made it easy for you to get the gifts that YOU want – I have made a printable Wish List for you to give to those who give you gifts…
Simply click HERE to see it and print it out – fill it in and hand it to those who buy for you…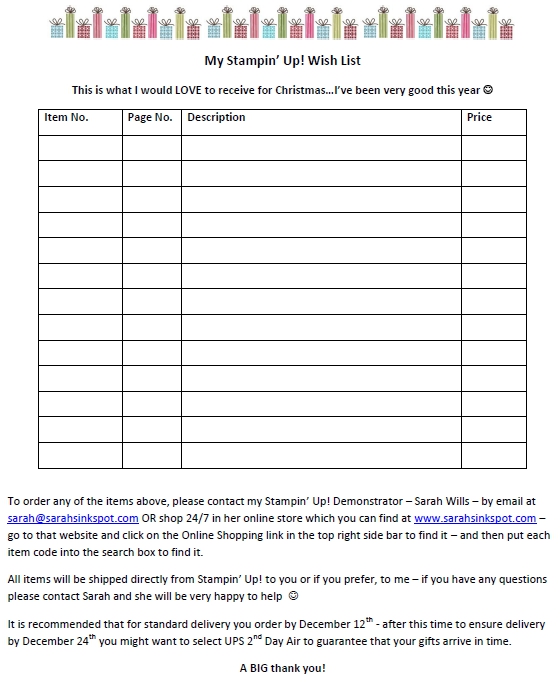 Once done, you simply sit back, cross your fingers and wait impatiently for the 25th to see what Santa brings this year…I am hoping you get lots of fun crafting goodies!