I was very excited to find out what they had in store for us for the Final Event…and it did not disappoint!!!
We boarded buses and headed off to a secret location…with the western theme we all had our ideas and sure enough we soon arrived at a local ranch!  We boarded hay rides and headed down the track…look at that GORGEOUS blue sky…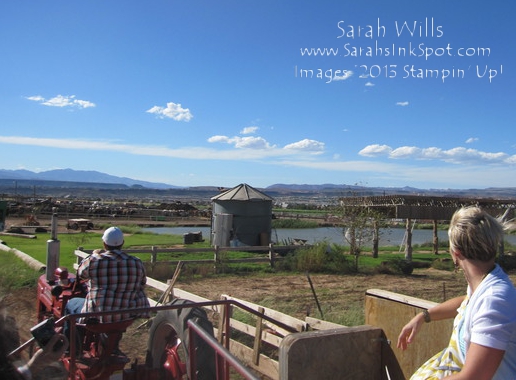 What you can't tell from the photos was the very strong winds that were blowing – wow – they were howling!  We soon arrived to the hub of activity…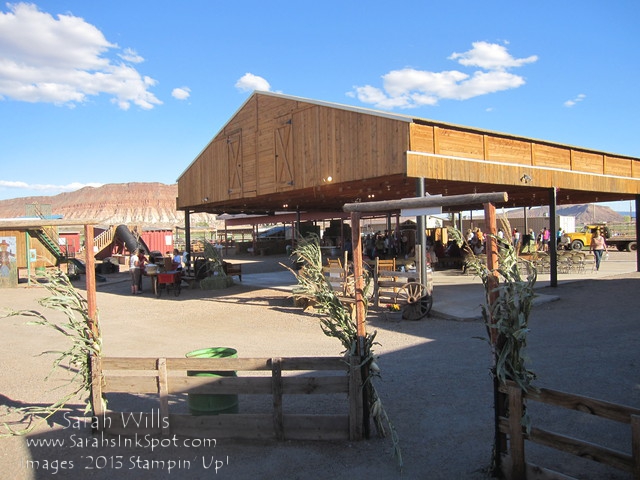 We were surrounded by beautiful scenery and animals…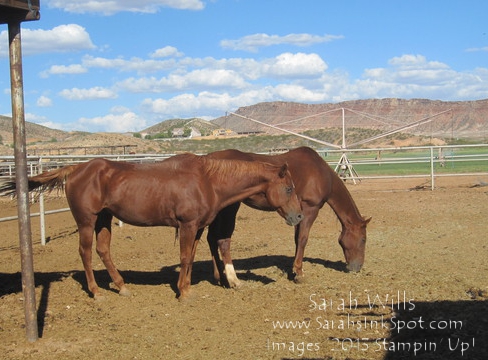 And even Shaun the Sheep was in attendance…LOL…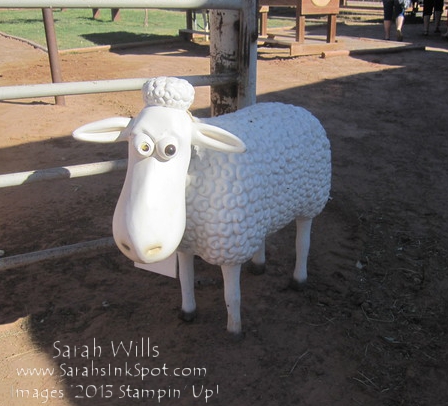 We were working with the teams that we were assigned to on Day 1 at the Welcome Dinner (our team was the Rock Candies) and got to work…we had to travel around to do various activities and most had fabulous prizes…
Here is my fab friend Laurie Krauss trying her hand at archery…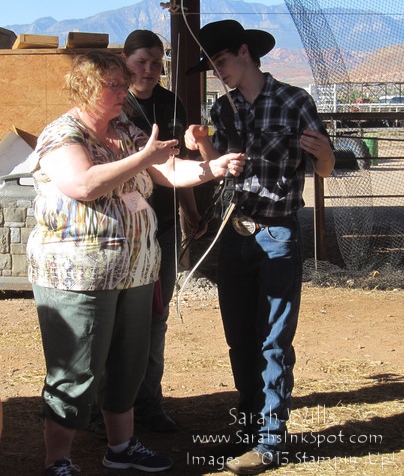 And then lassoing…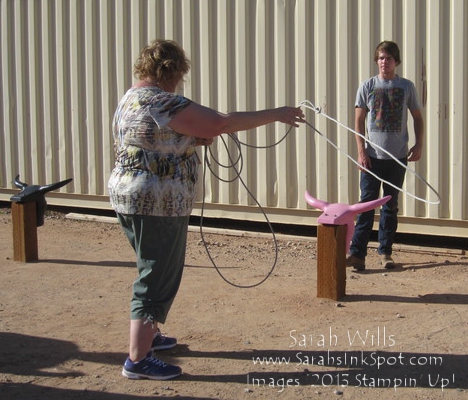 And we even did cow milking (!)…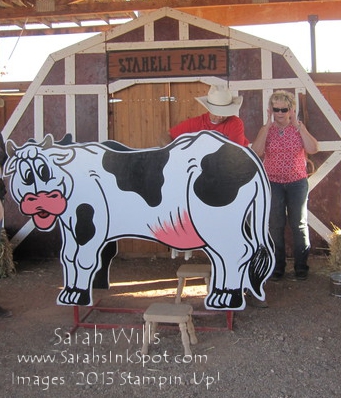 And then bingo, jumping on a giant trampoline, petted some animals, swung on ropes across straw bales, raced ducks…it was lots & lots of FUN!!!
And then we had a delicious dinner comprised of BBQ…those were some of the tastiest beans I have ever had…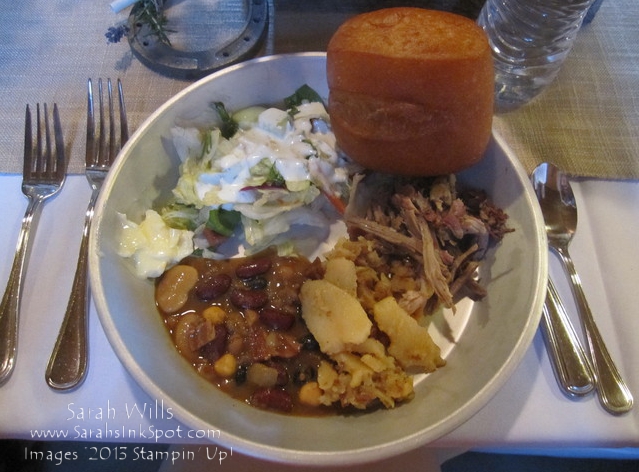 And of course yummy desert…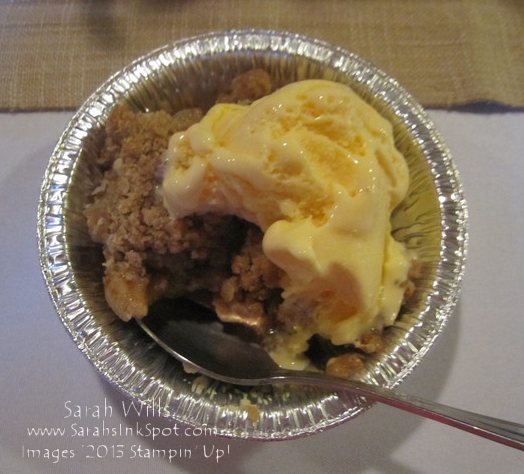 And at each place setting was a horseshoe souvenir that had lavender attached to it along with a curled up note from Shelli…we were all so sorry she could not be with us…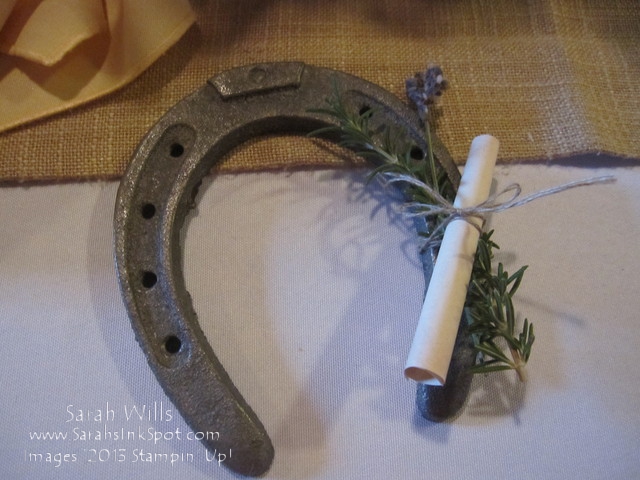 And then we had some live country music (they were REALLY good!)…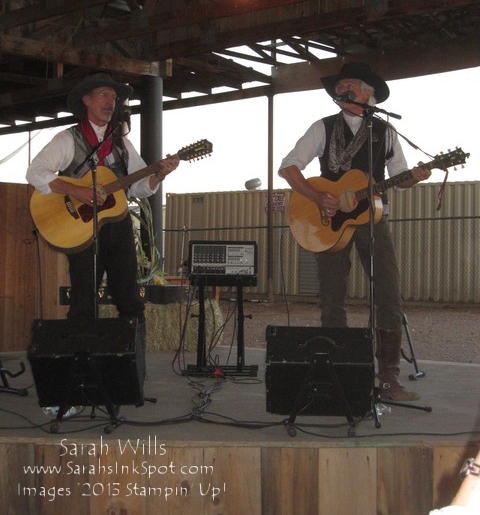 And then the fabulous Sara spoke…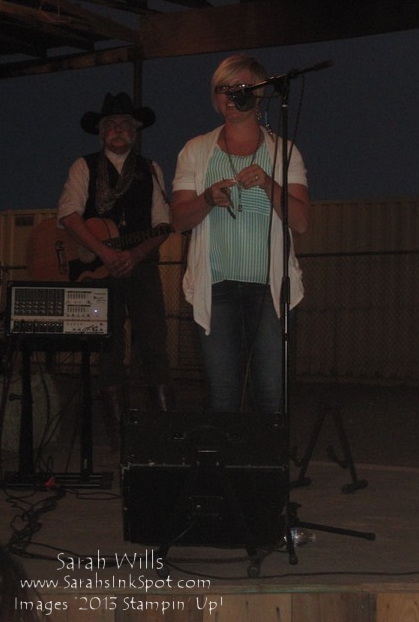 And then, tired & completely exhausted, we boarded the buses back to the hotel…
Day 4 at Founders Circle 2013 – Final Event part 1…