Day three is a fantastic day – it is up early, load up on buses and go off to the manufacturing plant in Kanab – it is a real highlight of the trip to be able to see where the stamps are born!
And something that is super amazing is that Stampin Up's stamps are MADE BY HAND in the USA – I love that!
On arrival we were met by a line of employees which was wonderful…this year we brought thank you cards & treats for them so that we could give back to them for all that they do and make them feel as appreciated as much as they make us feel appreciated and welcome!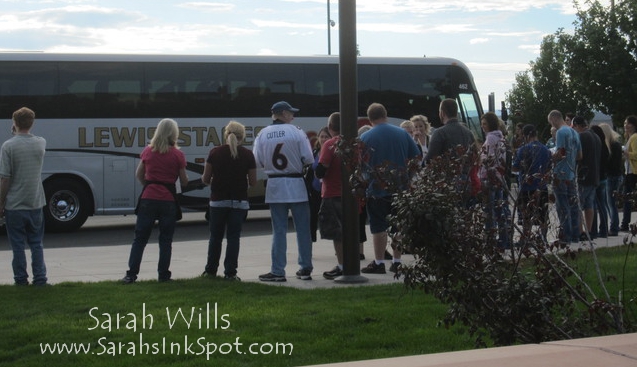 This is the entry way into the plant…decorated beautifully…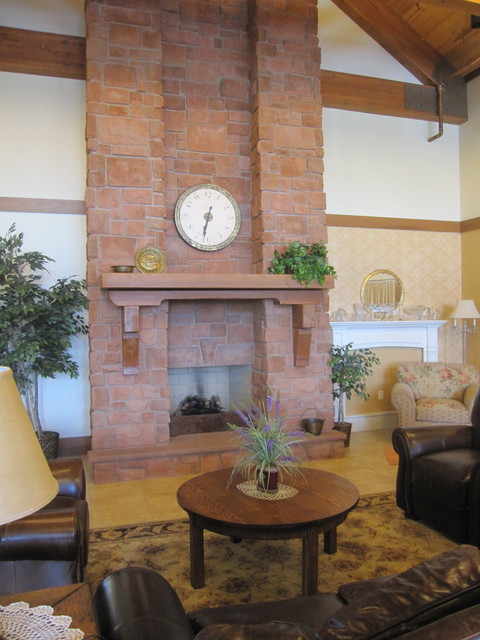 Here is a sampling on the reception desk of just some of the goodies that we took as a token of our HUGE appreciation…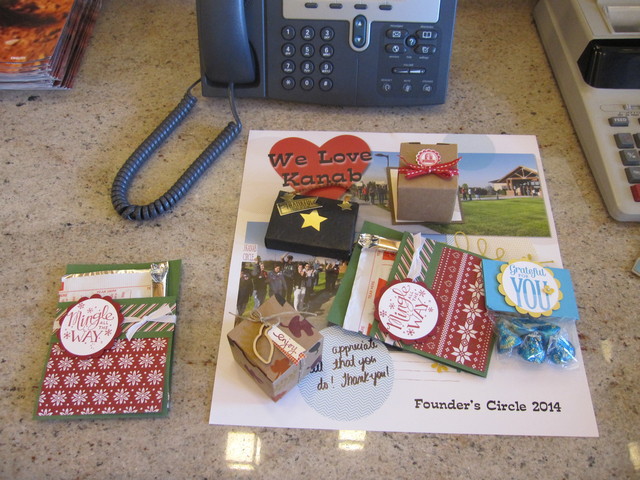 And then it was off to the tour…first stop, big rolls of rubber, the raw material…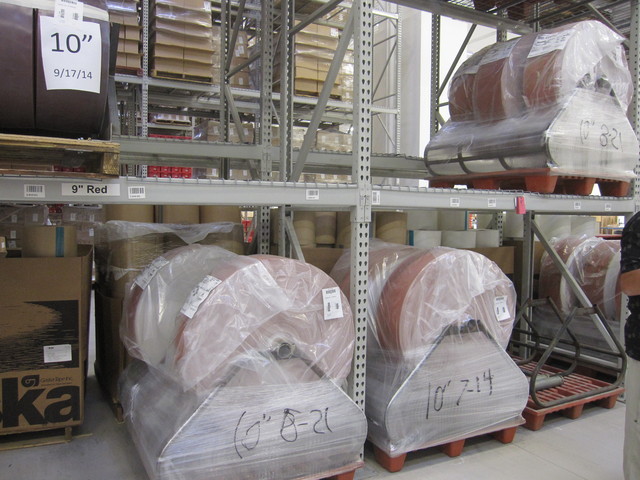 And then a stop at the Make & Take table…how fun to do make & take's on the factory floor!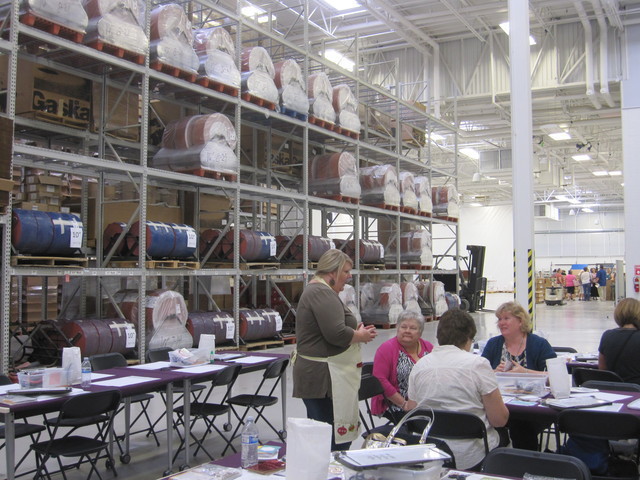 See the lady standing up?  She is called Jen and she is one of Stampin' Up!'s concept artist and she was AMAZING!  Have you seen that beautiful peacock card that is on pg 170 of the annual Catalog?  JEN colored that image with Blendabilities – she is SOOO talented!!!
The Make & Takes…we got to make them using new upcoming product from the Holiday Supplement – we got given the brand spanking new Project Life HELLO DECEMBER kit – WAHOOO!!!!  And let me tell ya, it is A-MAZ-ING!!!
I will be showcasing the new Project Life Hello December items in the next week along with piccies of the product and samples so be sure to look out for my posts and boards on Pinterest!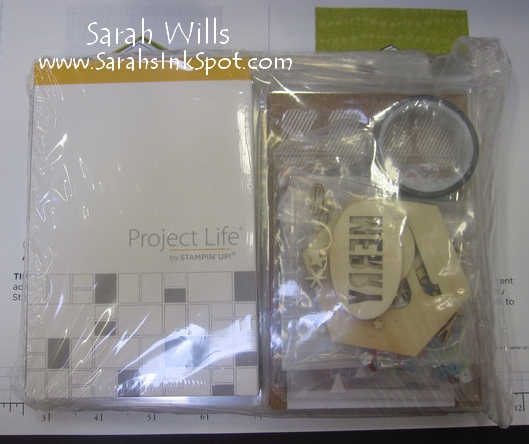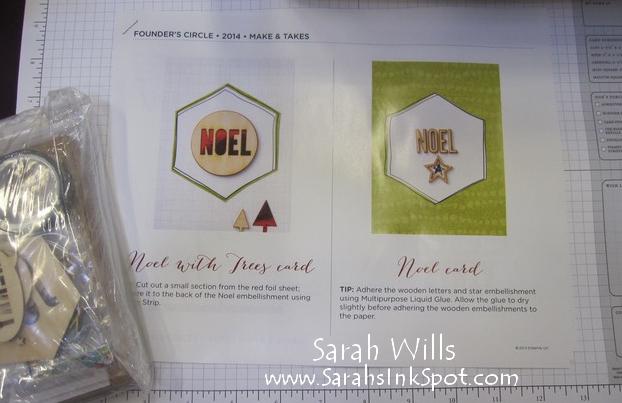 Once done with making & playing, it was back on the tour…first stop, cutting the rubber into useable sheets…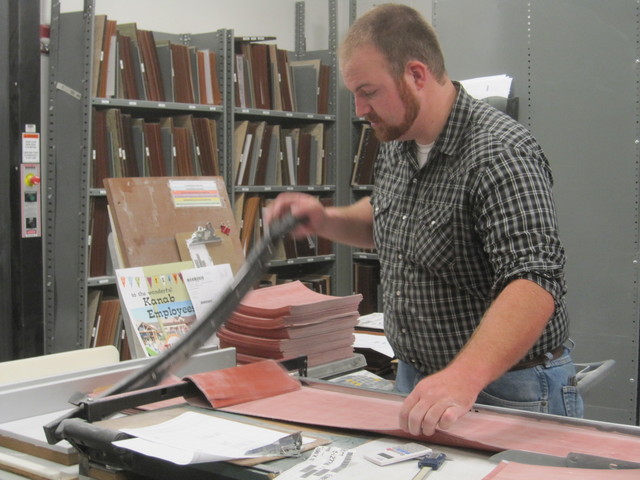 Then through to the room where the ovens are and where the rubber stamps are made…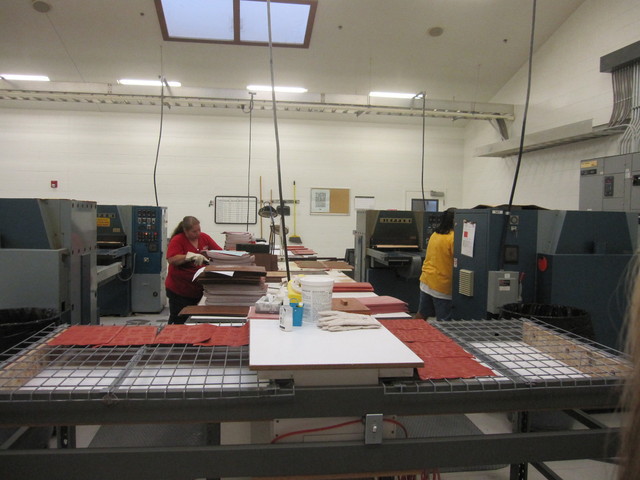 Finished sheet of stamps fresh from the oven!!!  Take a look…recognize any of these images?  Neither did we – we got a sneaky SNEAK PEAK of a brand new, unreleased set that will likely be in the Occasions Catalog – isn't that cool?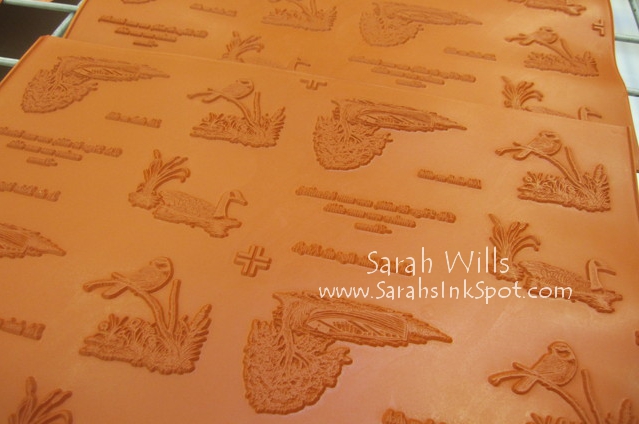 Onto where the backing is put onto the stamps and they are trimmed…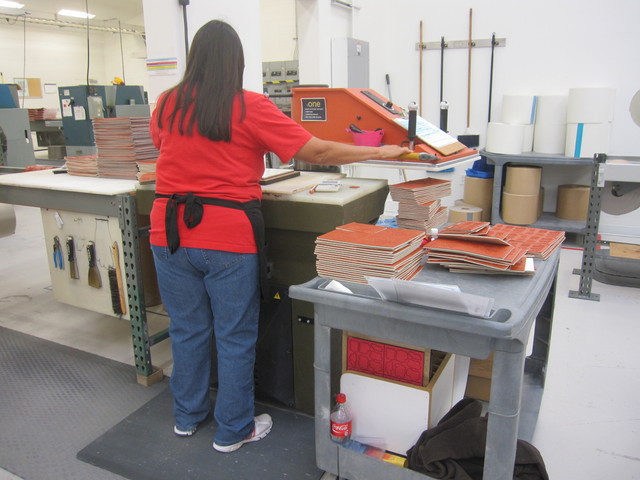 And then packed…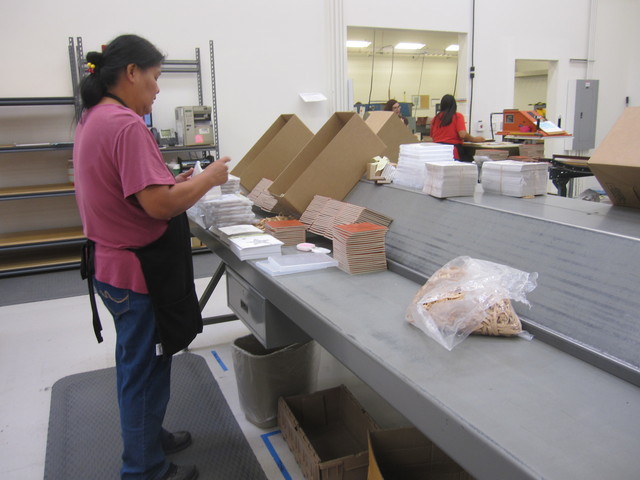 And I am sorry…as much as I love the new Photopolymer stamps, wood will always have my heart LOL…just love the look & feel of wood stamps and how they are always ready to go…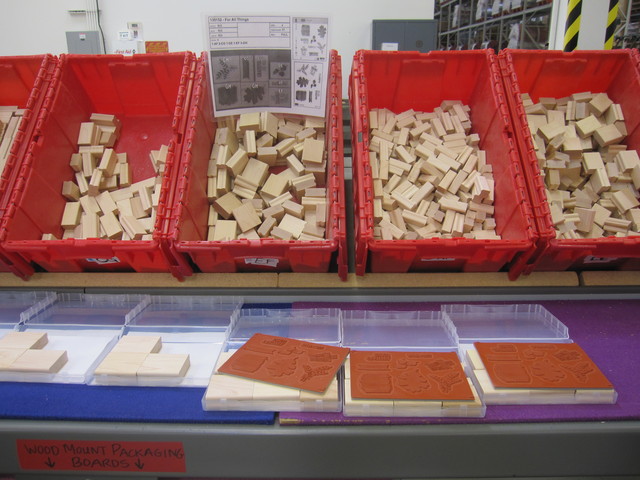 And the final product…ready for another SNEAK PEAK?!  We got given a brand new Hostess set called Time to Celebrate – YAY!!!  We figured it is also linked to the Occasions Catalog and so were excited!!!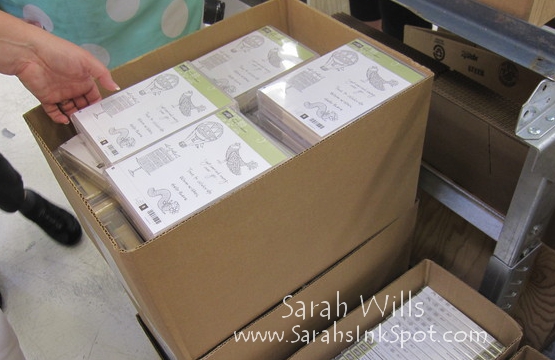 Here are the images in it…LOVE that crazy bird and whacky worm!!!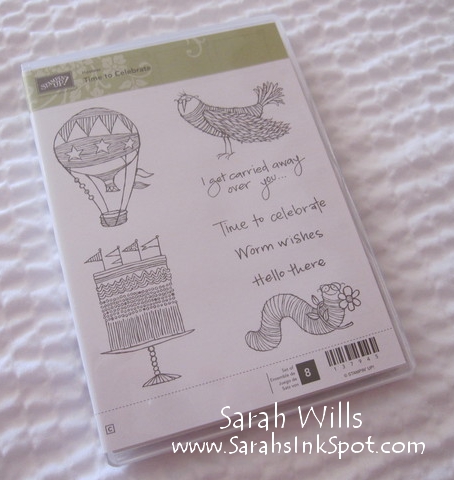 And check this out…the scrap rubber is ground up and used for children's playgrounds – people purchase it and the money goes to charity – how cool is that?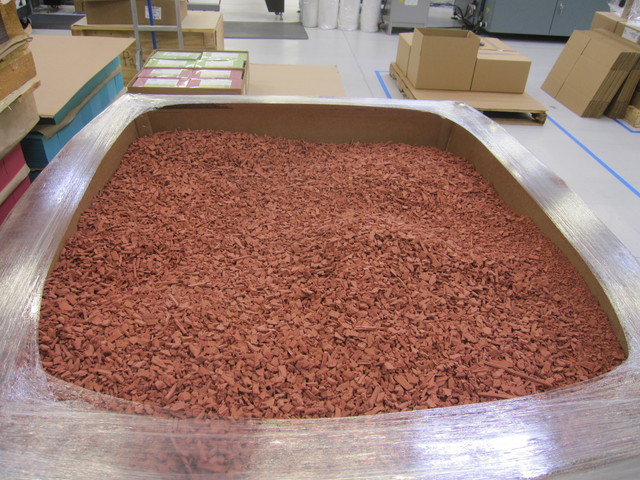 More soon…the next part of the tour we get to see where all the other items are made – ALOT goes on at Kanab these days!
Sarah
Founders Circle 2014 – Day Three – Kanab Tour part 1…