Today I am doing something that I realized I haven't done before…I am showing you a card that one of my girls made…
My girls LOVE creating with stamps, ink and paper and are really wowing me with their creations…including today's card…
One of them came to me and asked for advice on how to make a card for her friend who loves Doctor Who – I told her to take a look on Pinterest for inspiration – she did, and found an idea and got to work…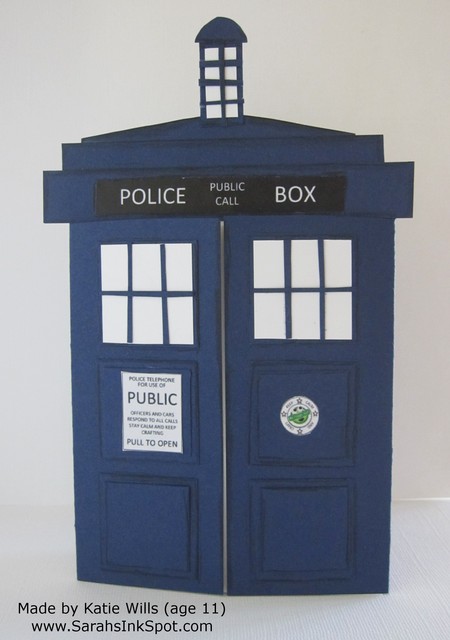 Isn't that AWESOME?!  In case you are not a Doctor Who fan, this is his transport – known as the Tardis – and she got this idea from a talented card maker named Katie Legge…
My little girl – also called Katie – is 11 and got to work to make her version completely by herself – would not let me help her one bit – it blew me away – I absolutely LOVE it!
For the card base she used Night of Navy cardstock, Whisper White for the interior and windows and found printables for those signs…
I love how she inked the edges of the panels – without any help or advice from me, she went ahead and worked out how to do it…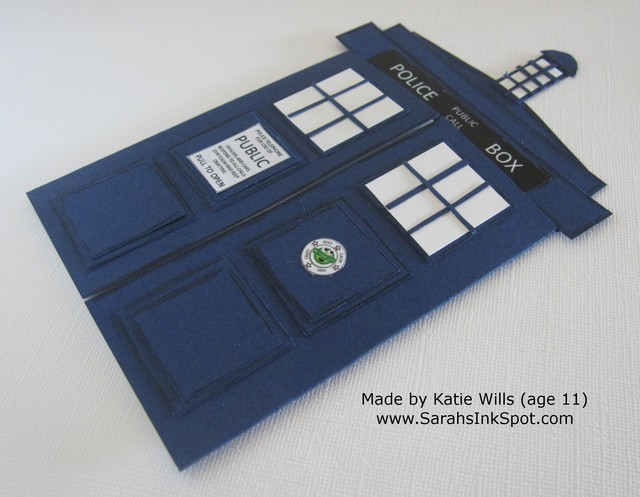 And here is a peek inside with the doors opened up…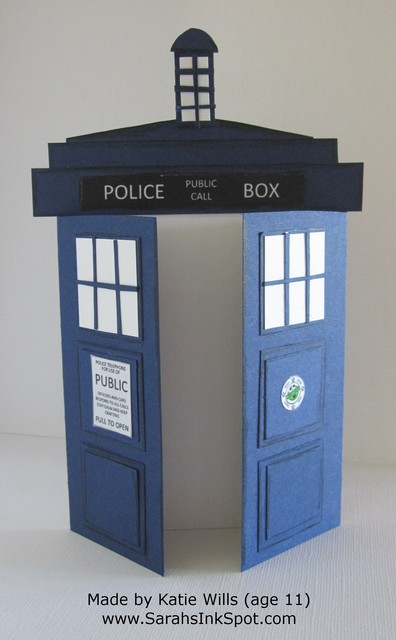 I think I am biased but what a great talent she has…I think I am going to be employing her here as my helper at SarahsInkSpot one day!
CLICK HERE TO ORDER YOUR STAMPIN UP SUPPLIES ONLINE!
Doctor Who…and the Tardis…