THE BRAND NEW 2015-2016 ANNUAL CATALOG IS NOW LIVE FOR ORDER!
And you will notice a new, improved look to this catalog – sections are well planned out and make sense – the Accessory Index has returned along with those TWO stamp set indexes – the traditional list-form one AND another that has pictures of each stamp set which has sentiments or phrases in it, making searching for a phrase or word FAST!
AND pricing is different – no more .99 – everything is now rounded up to full $ amounts making ordering so much easier!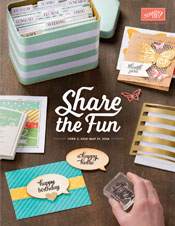 HOW DO YOU PLACE ORDERS FROM THE NEW CATALOG?
NOT GOT YOUR COPY YET? You can see it ONLINE!
Want a paper copy of the catalog?
Happy Shopping – enjoy the fabulous new goodies!!!
Sarah
THE NEW ANNUAL CATALOG IS HERE and it is FABULOUS!!!