TODAY – December 1st – sees the beginning of the YEAR END CLOSEOUTS SALE and it offers you up to 60% OFF select Stampin' Up! products click HERE to find them all!
PLUS I have a NEW HOST CODE FOR DECEMBER – Y2HNZSGF – use it from TODAY through DECEMBER 31st 2016 on your ONLINE ORDERS of *$30+ with me to get a FREE ROLL OF RIBBON or PACK OF WASHI TAPE of your choice valued up to $9! Full details are below…
How do you place your order?
Click HERE to visit my online store where you can shop 24/7
USE MY NEW HOST CODE AT CHECKOUT on orders of *$30+ – Y2HNZSGF – TO GET YOUR FREE RIBBON OR WASHI TAPE!

Stampin' Up! has been doing a little year-end cleaning, and they've got some great deals to offer you with up to 60% off some items!
Items included in the Year End Closeouts include:
Holiday Catalog retiring products
Clearance Rack items
High-inventory Annual Catalog products
ALL items can be found in the Year End Closeouts section of the online store – the Clearance Rack items have been merged into that section too – for easier viewing click on 'Show All' in each section to see all items on sale on the same page.
Please note that HOLIDAY CATALOG RETIRING ITEMS ARE ONLY AVAILABLE WHILST SUPPLIES LAST – if there are ANY Holiday Catalog items that you want that are included in this sale PLEASE BUY THEM NOW to avoid disappointment!
MY NEW DECEMBER ONLINE ORDER HOST CODE
Use this Host code – Y2HNZSGF – on your online orders of *$30+ using the link to my online store by clicking HERE and you will receive your choice of ONE FREE ROLL OF RIBBON or ONE PACK OF WASHI TAPE VALUED UP TO $9!
There are LOTS to choose from:
Once you have placed your order, simply email your choice of item to me – YOUR FREE ITEM will mail out FROM ME along with your thank you card.
I will put orders in for these free items on December 15th and December 31st – you will receive yours according to when you place your order during the month
* If your order is $150 or over, please DO NOT use this Hostess code as you will get your own hostess rewards to spend yourself – this code is for use on orders of $25 up to $149 – BUT if your order is $150+ please know that you too will STILL RECEIVE A FREE RIBBON OR WASHI TAPE ITEM TOO! Simply email me with your choice of freebie & I will add it to my order for you
Where do you add the Host Code?
In your shopping bag – see the image below – you MUST pop this code Y2HNZSGF into the box at the very bottom and NOT into the Coupon Code box – it MUST go in that bottom box underneath 'Do you have a Host Code?' under Special Offers: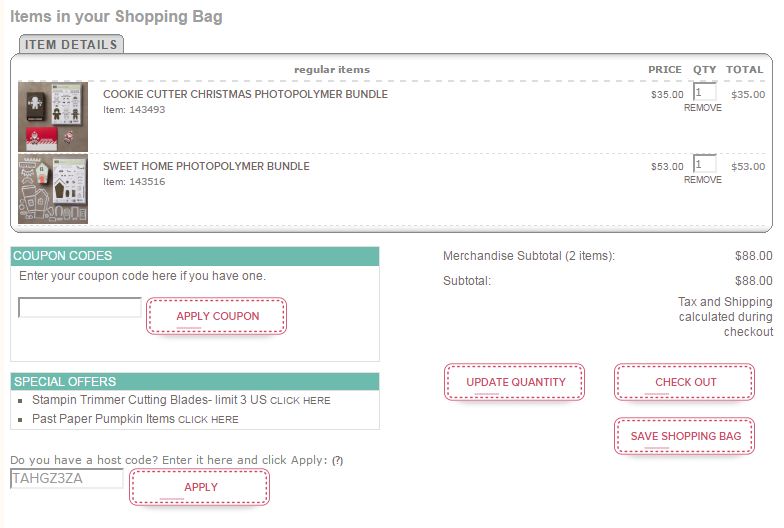 Happy December and hoping you get some great bargains…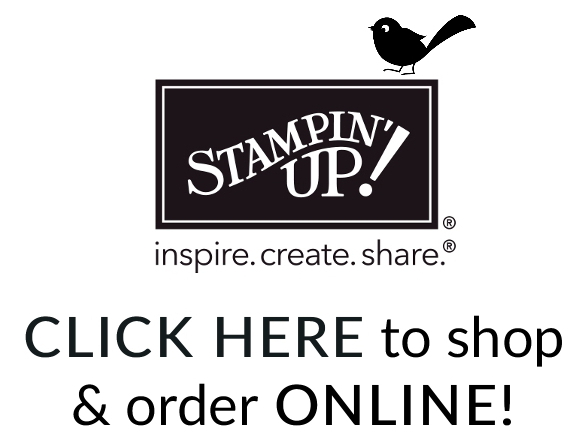 YEAR END CLOSEOUTS SALE is here with up to 60% OFF!