This tutorial shows you how to turn your Witches Boot into a cute Treat Holder…
I simply sandwiched a box between two of these gorgeous boots for a fun Halloween gift.
To make this Treat Holder you will need to have already made two Witches Boots – click HERE to find my free tutorial showing you how to make it!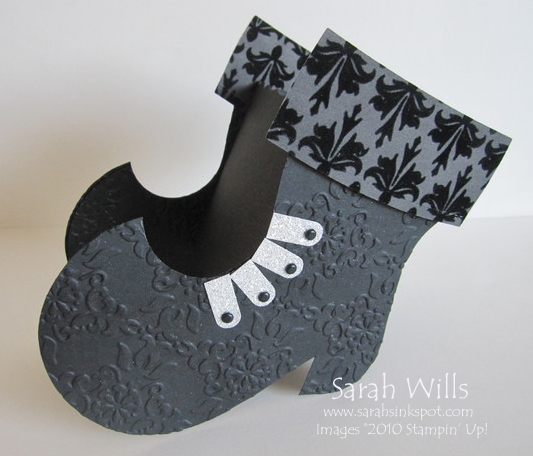 Here is my tutorial so that you can make your very own Witches Boot Treat Holder – at the end of this tutorial you will find a printable version too so that you can print it out and keep it for reference.
To get a closer view of the photos below, click on them – this will enlarge each for easier viewing.
Take your two Witches Boots that you have already made.
You will also need to make a Box to go between them – I used the Fancy Favor Bigz XL Die (pg 221) to make my box – here is that die: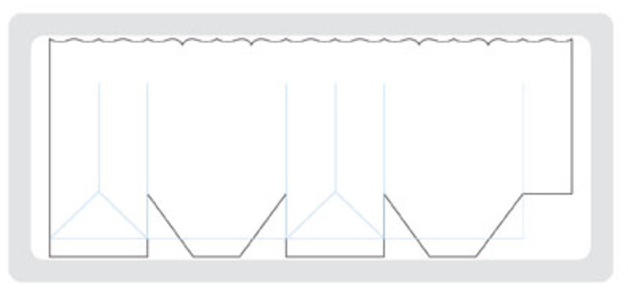 Take your first Boot and assembled Box…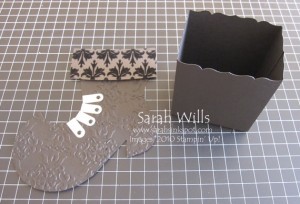 Turn it so that one narrow end is face up…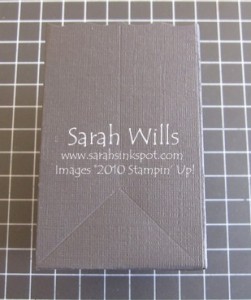 Apply very strong adhesive tape such as Sticky Strip…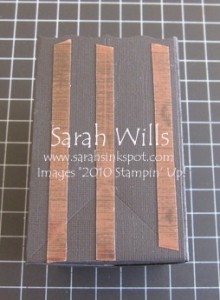 Remove the backing strip and carefully position your first Witches Boot onto it – when happy with the position, push down to adhere firmly…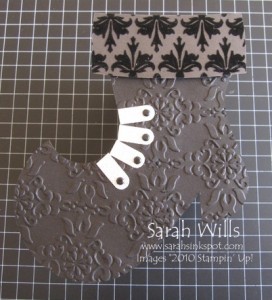 And this is what you will have…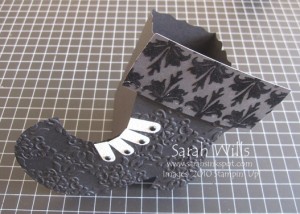 Repeat on the other side using your second Boot….and there is one CUTE treat holder…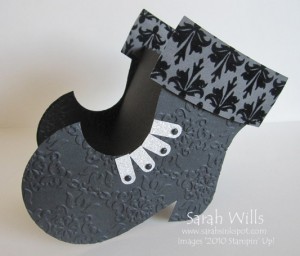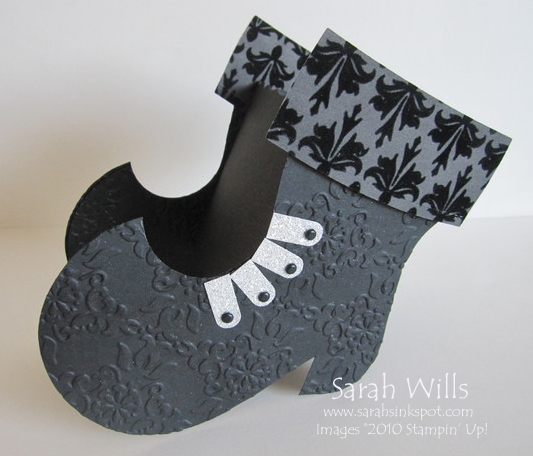 Here is a view so that you can see the Box sandwiched in the middle…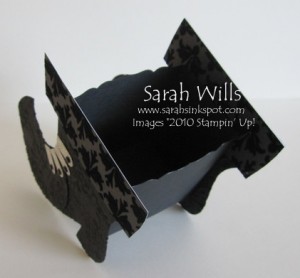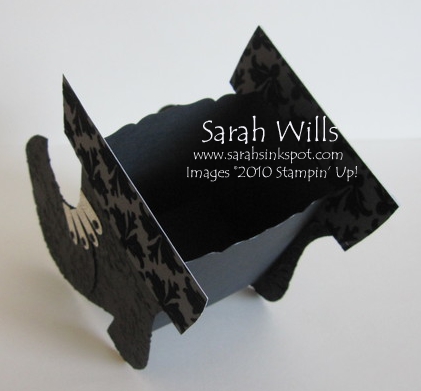 WANT TO PRINT OUT THIS TUTORIAL?  PLEASE CLICK HERE FOR A PRINTABLE VERSION WHICH WILL OPEN IN A NEW BROWSER WINDOW
WANT MY OTHER WITCHES BOOT TUTORIALS?
Click HERE for my basic Witches Boot Tutorial
Click HERE for my Witches Boot Gift Card Holder
Click HERE for my Witches Boot Card
Please click HERE to view my other Project Tutorials