Want a steal of a deal?  Like to be surprised? Want some cool products at a bargain price?

Then RUN DON'T WALK to the online store as soon as you can to check out the new GRAB BAGS and the NEW items in the Clearance Rack!
How do you get to those bags & the Clearance Rack?  CLICK HERE!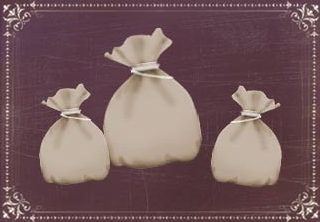 Want details of what you'll find there?

Firstly you'll find GRAB BAGS of products which are available ONLY WHILST STOCKS LAST...these Grab Bags are filled with retired products of a value WAY HIGHER than you will pay for them!
Each will contain a variety of discontinued products that could include a combination of any of the following: ribbons, Accents & Elements, chipboard, Designer Series Papers, and Simply Sent kit components.
How many can you purchase? As many as you like!
What value of products are in the bags?
$5 Grab Bag contains at least $20 worth of products!
$10 Grab Bag contains at least $40 worth of products!
$15 Grab Bag contains at least $60 worth of products!
WANT SOME?  THEN I ADVISE RUNNING FAST TO GET YOURS – AT THESE PRICES I IMAGINE THEY WILL SELL OUT QUICKLY!
Secondly you'll find that the Clearance Rack has been updated with a bunch of new items at fabulous prices!
You will find retired Designer Series Paper packs for just $3.99, Simply Scrappin Kits for just $7.99, a linen album for just $6.79, cardstocks, Ink Refills and 12-packs of Markers, tons of ribbons and embellishments, dies, chipboard..and the list goes on and on!
To view all these items easily click 'Show All' and they will be displayed on one page.
TO GET TO THE CLEARANCE RACK AND SNAP UP THOSE GRAB BAGS AND BARGAINS CLICK HERE!


This has been a crazy busy week and I apologise for not posting lots of projects…
I promise that I will be posting a beautiful item tomorrow using some of the gorgeous NEW designer series papers from the Sneak Peak pack Paisley Petals which is part of the Spring is Blossoming Promotion that begins today.
To find out all about this opportunity to purchase this beautiful pack of papers along with a stamp set early please click HERE
Want some serious BARGAINS?!