So onto Day 2 of Founders Circle…we wake up and eat a yummy breakfast…and then wander on down to the Gathering Place…
Which has been magically transformed overnight into a big space complete with comfy sofas, candy and delicious bakery goods…
And check out the sofas…see those pillows? Made using Stampin' Up!'s fabric…aren't they cute?  And in the center of the sofas are coffee tables filled with candies and beautiful flowers…yum…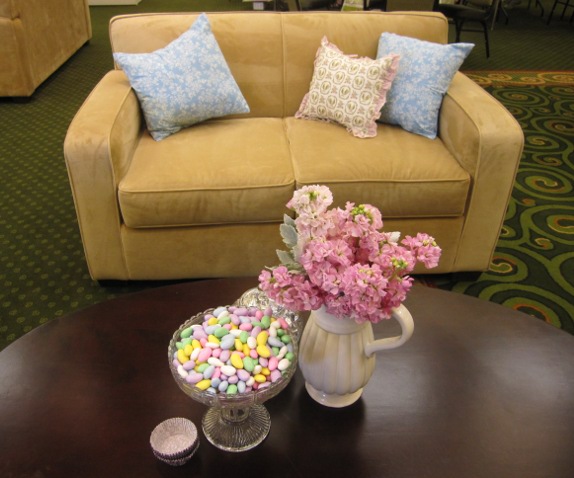 And there are carts and displays LADEN with even more candy in big glass jars…and for my two sweet girls…yes, I am bringing some home for you  :-)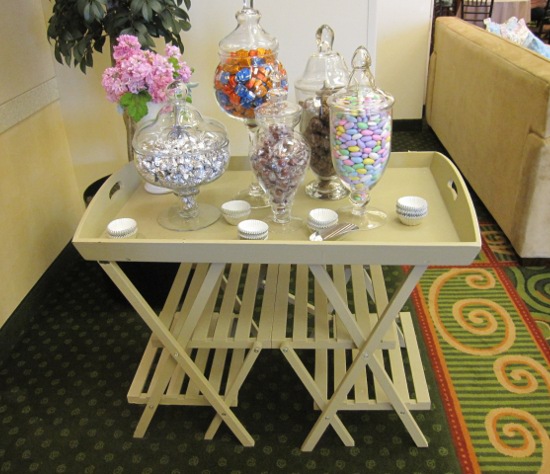 So onto playing Plinko where I won a roll of Ruffled Ribbon and then I got down to 'work'…hehehehe…some beautiful Make 'n Takes that use some brand new DSP, the Stamp Set we received in our pillow gift Box last evening and a brand new FABULOUS Die for the Big Shot…which we also received in that box…
Whilst I am not able to show you that Die and Stamp Set, I can show you the card I made using them…now it's tough working, so I 'had' to have one of the yummy goodies in the display case today…check out that Yogurt Parfait next to my card…which do you look at first?  They are both so pretty!!!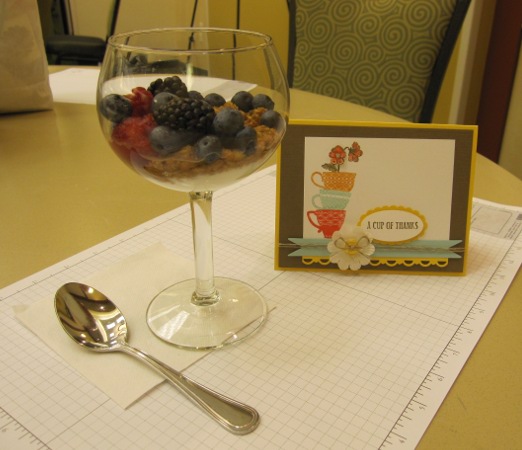 Whilst doing my make n takes I was chuckling to myself…it's so surreal…to the right of me is a table where the uber talented Diana Gibbs is showing Angie Juda and Stella MacKay watercoloring techniques…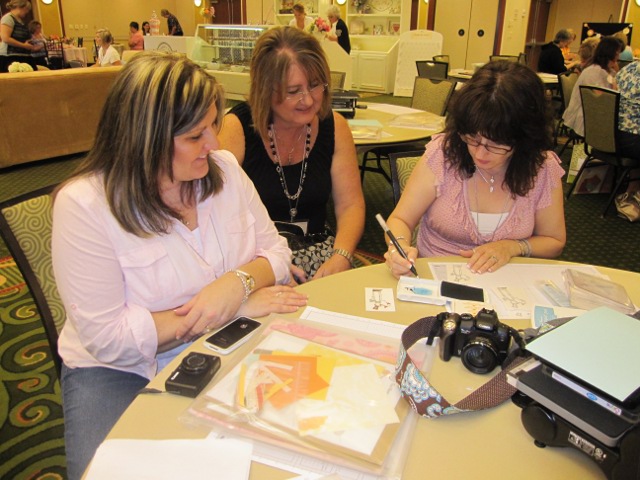 And then Shelli popped over to our table and sat down for a chat…how fabulous is that?  And what a lovely lady…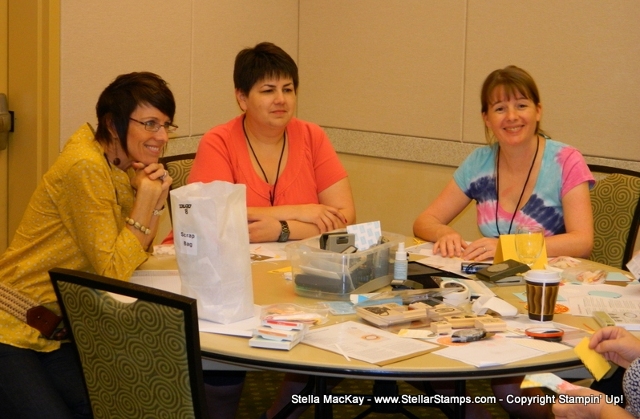 (PS – I hope you dont mind me using your photo Stella-lady – I'll check in with you later!)
Phew…after all that hard work I decided to pop back to my room to chill out and just had to take 2 delicious chocolate eclairs with me…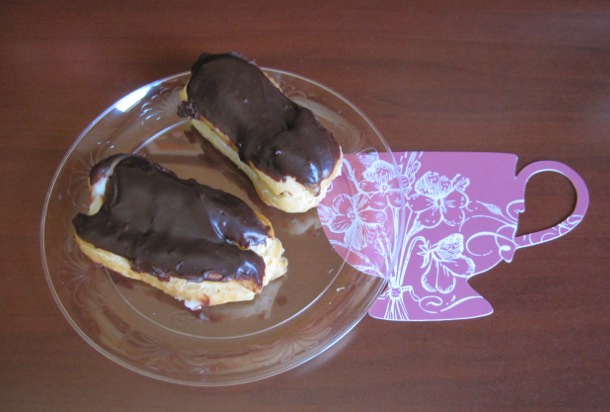 Can you tell that this week has quite a big food theme?!  LOL!!!
So onto Day 2 in the evening…check back in a while for that instalment…

Founders Circle Day 2…during the daytime…