So after we checked into the hotel, had lunch and unpacked, we all made our way down into the Gathering Place…
And this is what greeted us…a BEAUTIFUL display complete with yummy cakes and the lovely Kelli Sue serving them to us…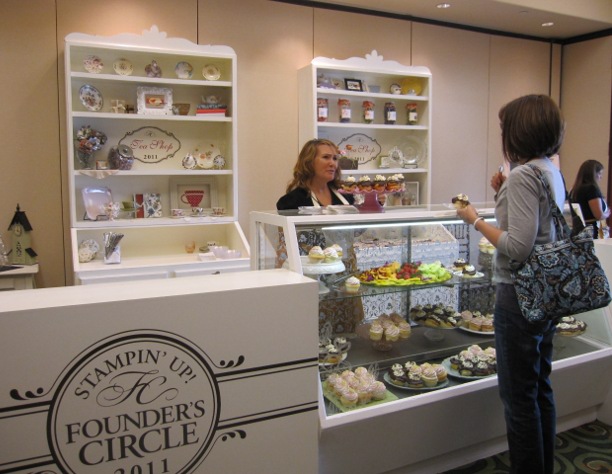 And the attention to detail continues to wow me…there is even a cute blackboard telling us what the day's treats are…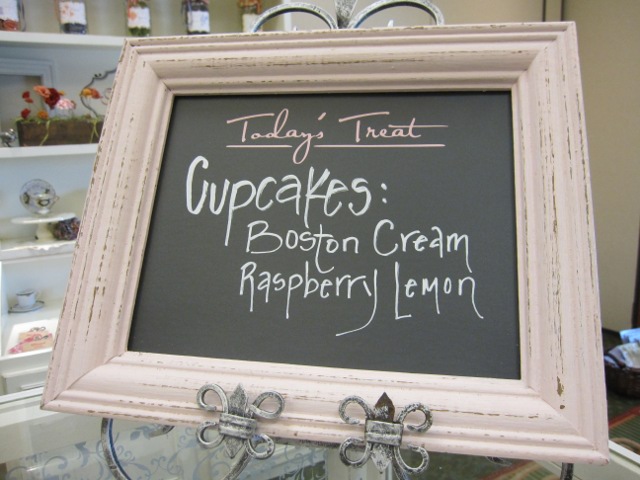 Check out those cupcakes…I chose a Raspberry Lemon flavored one and it was the best cupcake I have ever eaten…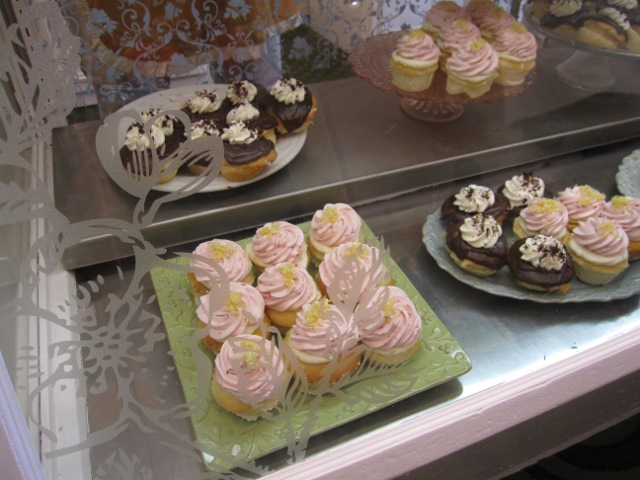 We had a welcome get to know you game and we had to find other members of our teams…the team I am in is called the Cups & Saucers – and there are lots of others including The Brits (shouldn't I have been on that team?!)…
When we found the other members of our team we got a prize…and then we got to play Plinko…and so I came away with a pack of Beau Chateau Side Notes and a Houndstooth Embossing Folder…how cool is that?!
And then onto dinner…oh my what a sight when we were allowed into the room…absolutely stunning…and here is my place setting…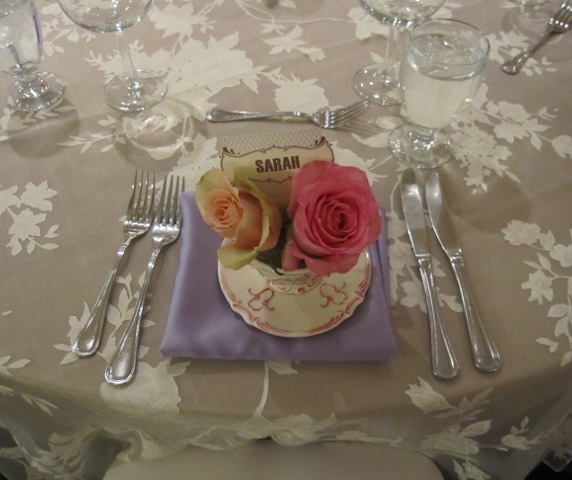 See that tea cup full of roses?  We got to take them away with us…how cute is that?!
And here is our team's table centerpiece…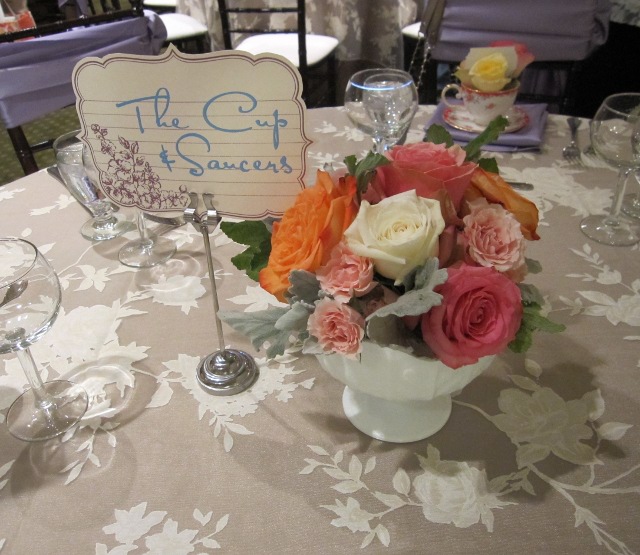 And check out this DELICIOUS dinner…yummy tenderloin steak & veggies…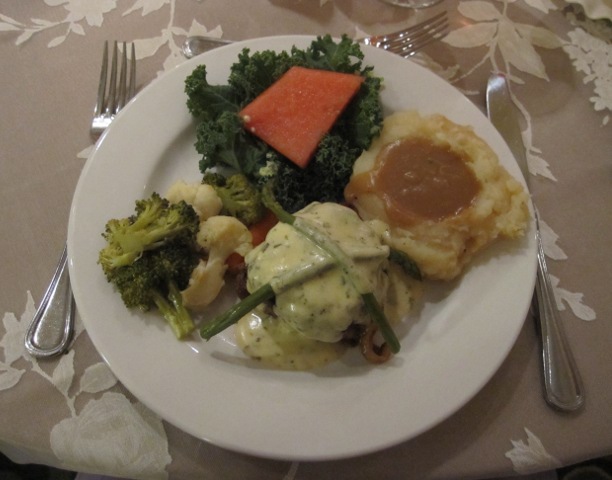 And the dessert?  OH MY that was unbelievable…it tasted as good as it looks…believe me, I was full but just HAD to have some…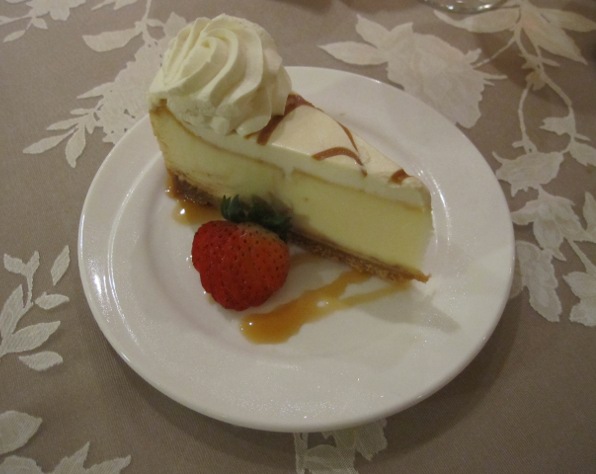 After dinner we took a team photo…we will get together with our team throughout Founders Circle for fun activities…this is a bunch of FUN ladies…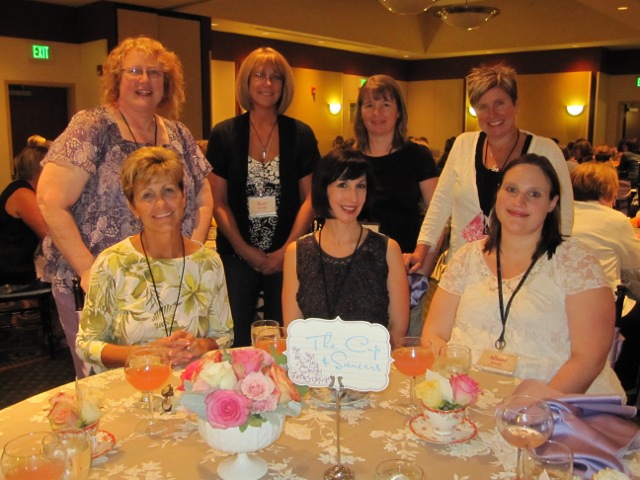 And then we retired to our rooms very tired but very very happy…and check out what was waiting on my bed…a fabulous pillow gift!!!  Every night Stampin' Up! leave us a gift on our beds…how cute is that?!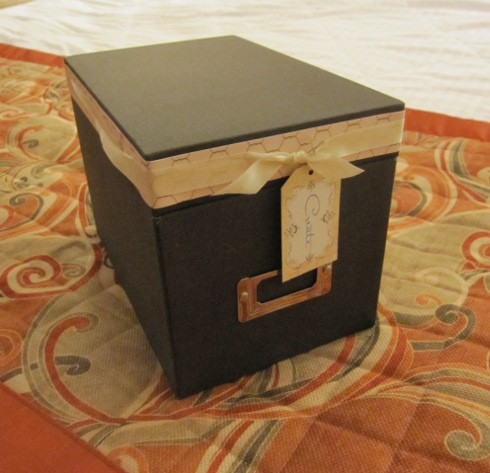 When I opened it I just SQUEALED with delight -you will find out what is inside it on Day 2 – it is heavy & stuffed full of new goodies including a brand new stamp set not yet released…hehehehe…and I absolutely LOVE it!!!
Day 2 is coming up later…be sure to check back…

Founders Circle…Day One…part 2…