So onto the evening's events at Founders Circle, Day 3…
Remember that pillow gift last evening, of the filled popcorn container?  Well, amongst candy were nestled these gems…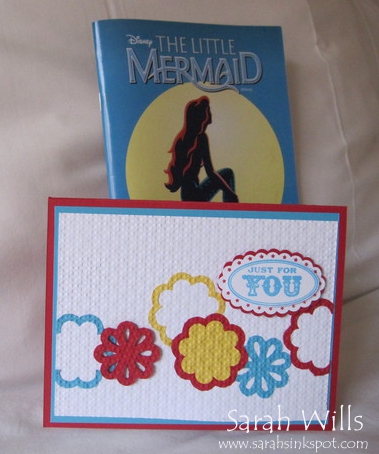 I could hardly believe it – inside that gorgeous card was an invitation to go to Tuacahn Amphitheater to see The Little Mermaid!!!  I squealed!!!
I didn't get to go there last time and could hardly believe I was going this time – it is a beautiful open air theater nestled in a canyon – talk about WOW!
And so we got onto the buses and headed out…after giving us all a big box of popcorn and some water…the Stampin' Up! events staff really do think of everything…and then we arrived…
This is what greets you in the foyer – absolutely stunning scenery…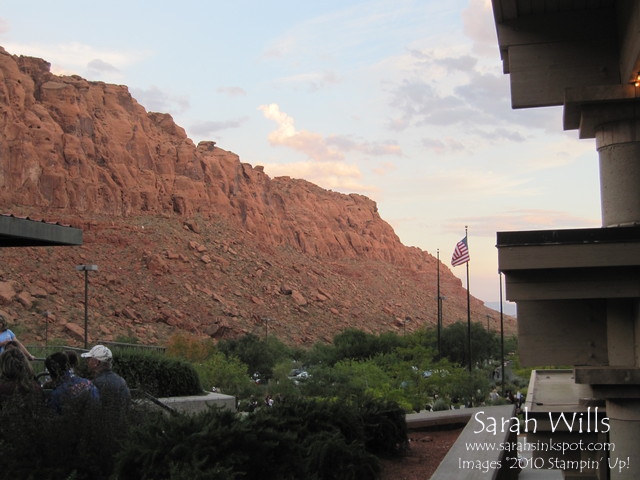 Here is a banner outside of the theater…check out those beautiful costumes…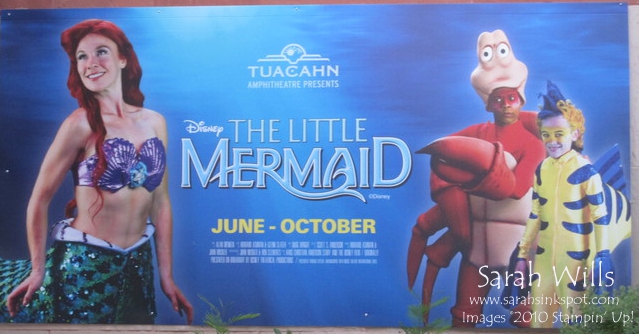 And onto finding our seats which were of course in a fabulous position…here is a view from my seat down towards the stage – what an amazing sight – the whole thing is outdoors against the most amazing backdrop of Snow Canyon…and during the show water flows down from the creek bed at the back onto the stage…and rain falls from the bars across the stage…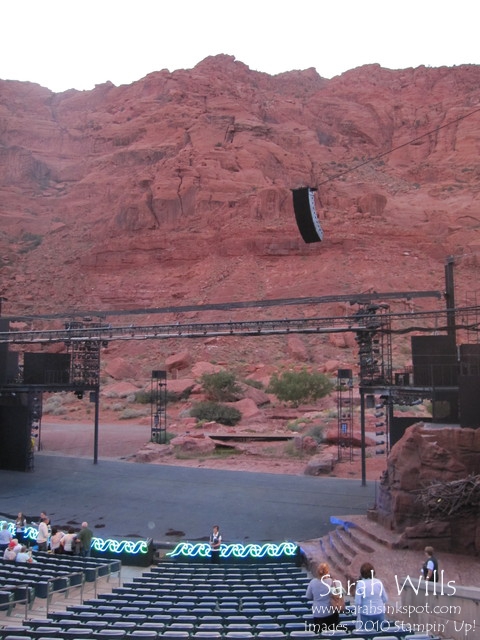 And check out the view looking to the side of the theater from my seat…unbelievable…beautiful red cliffs…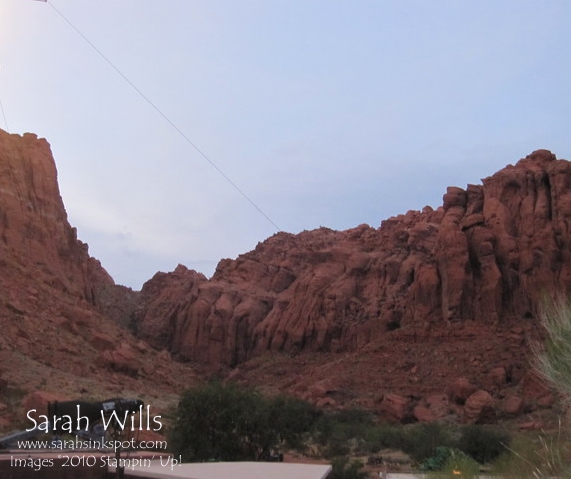 I have never seen a theater like it!!!  And so the performance began once the sun went down…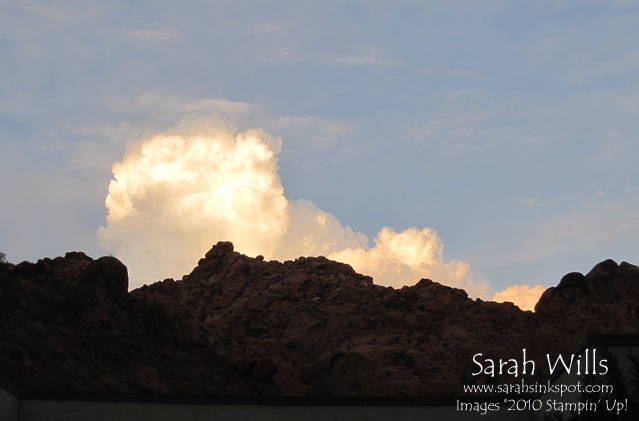 We weren't allowed to take photos during the performance but let's just say that it was as amazing as the surroundings!  And we did have some flashes of lightning over those cliffs but fortunately the storms stayed away this time!
It was a 3 hour show and at the end, we were all tired, happy and ready for bed…and so we headed back to the hotel…
I got back to my room and look what awaited me…hehehehe…yet another pillow gift…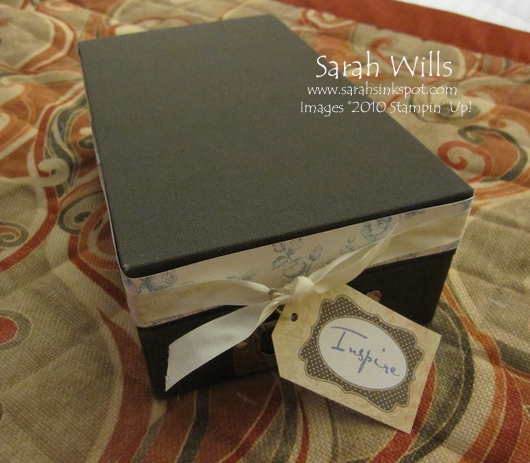 This box is a Small Die Storage Box – on Day 1 we got the larger Medium Box – I didn't have any before receiving these, but when I saw them was wowed – how have I managed so long without them?!
They are very sturdy, lined and beautiful – and see that Stampin' Up! added a band of DSP & ribbon around the lid?  You could do this to co-ordinate the boxes with the colors & theme in your crafting space…
I know I am going to be getting some more and if you are interested in finding out more about them, you can find them on pg 226 of the Catalog.
So, what was inside the box? I opened the lid and…ta dah…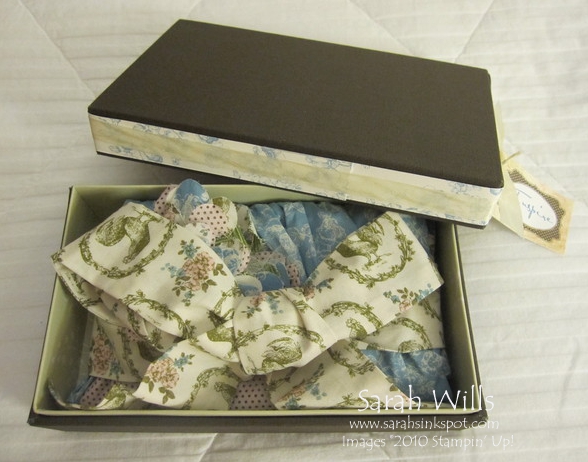 Found this very cute apron made of the very beautiful Beau Chateau Designer Fabric that you can find on pg 196 – it also came complete with a beautiful removable flower that had been die cut and layered many times…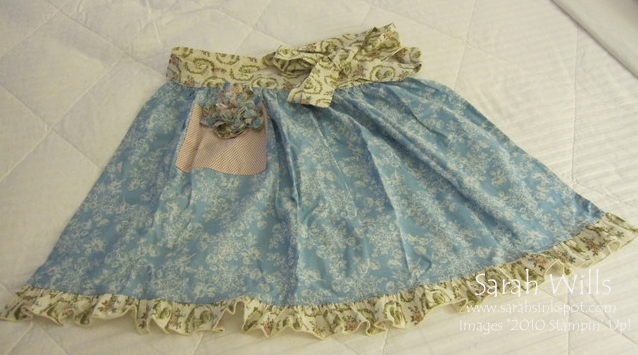 What an absolutely fantastic day I had…and then we are onto Day 4, sadly the last full day of Founders Circle where a FUN activity was enjoyed by all!
Come back tomorrow to find out what we did…
Founders Circle…Day 3…evening…