Sooo onto Day 3…the tour of Kanab was on this day but like a few other demonstrators, I decided that I needed a day to just hang out and relax – we've had one busy year and I wanted to spend the day with my Kindle plus chatting & stamping with some new friends…
Don't get me wrong, the trip to Kanab is just FABULOUS – you get to see how the stamps are made, see Shelli's apartment, have a amazing picnic lunch in the park and do some shopping…I did that last time I was lucky enough to come here but this time, just needed to have some downtime.
And so I woke up and went down for breakfast around 8, after the buses had left…and sat on a table having breakfast with some amazing ladies…it was like a rotating table because ladies came and went…I think I was there for 2 hours chatting and eating!!!
Then I decided to venture into the Gathering Place to check out today's goodies…and did they ever look good…here is the choice…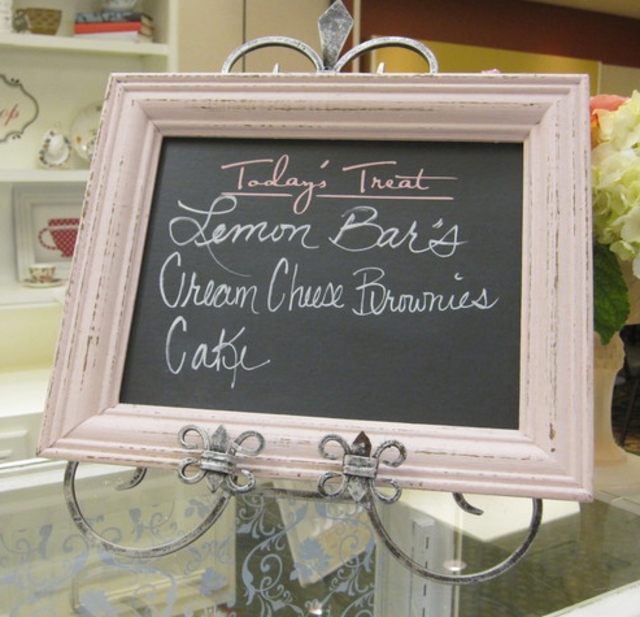 I am continually amazed by these little touches…that frame & stand alone is just gorgeous!
And so then I decided to do my second make n take and here it is…it is a beautiful envelope made from a notecard that has a pull-out insert…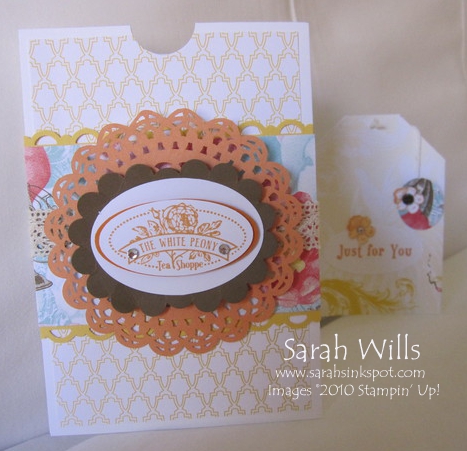 The eagle eyed amongst you will see that it is made using brand new, not yet released Designer Series Papers and stamps…hehehehe…and they are just GORGEOUS!!!
Recognise that orange doily under the stamped image? That shape is simply snipped out from the edge of one of the die cut sheets in Flirtacious Specialty that you can find on pg 183 of the catalog – I had not thought to do this before with those die cut sheets but now I am going to be making lots of cards like this…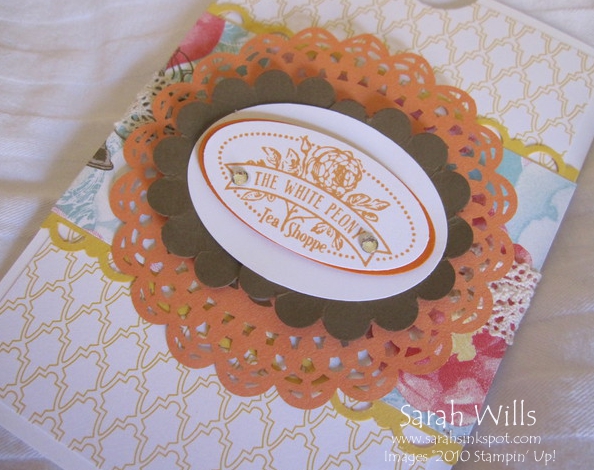 After all the energy that I used to make this, I decided to refuel and have one of those delicious items from the pastry case…and this is what I chose…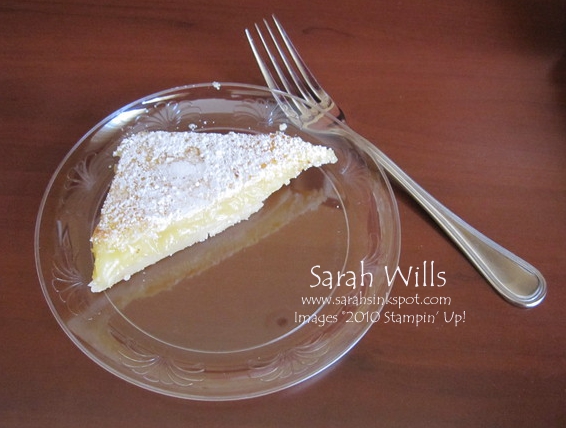 All I can say is…DIVINE!!!  I then plinko'd and won a roll of Scallop Dots Ribbon – one of my favs!
Then I decided to go out for a walk to work off my lemon bar…this is the view just from the hotel parking lot…even this is amazing to me…the beauty of the surroundings…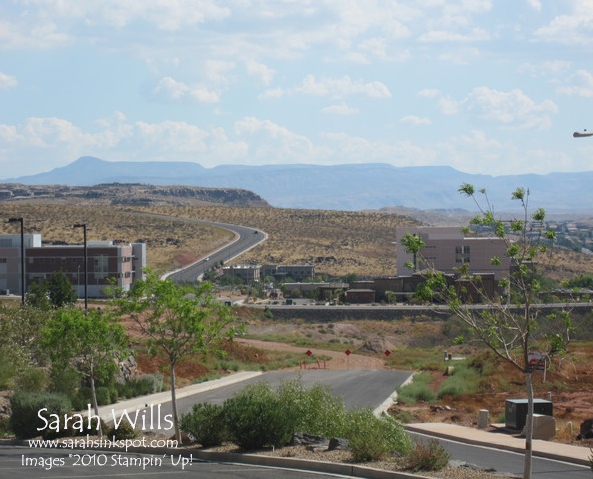 And whilst outside I decided to take some photos to show you more of the lengths that Stampin' Up! goes to, to make this event unbelievable…
They even decorate the windows using some custom themed Decor Elements – this year's theme is a Tea Party and check out these windows…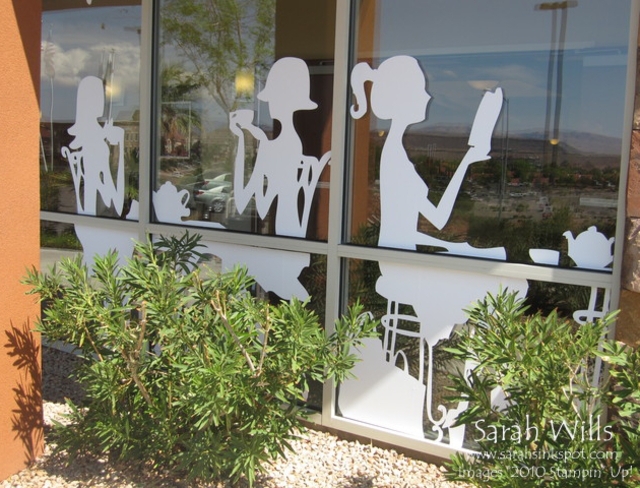 I just love those squirrels…recognise the stamp set that they are also in?  It is Pendant Park on pg 79!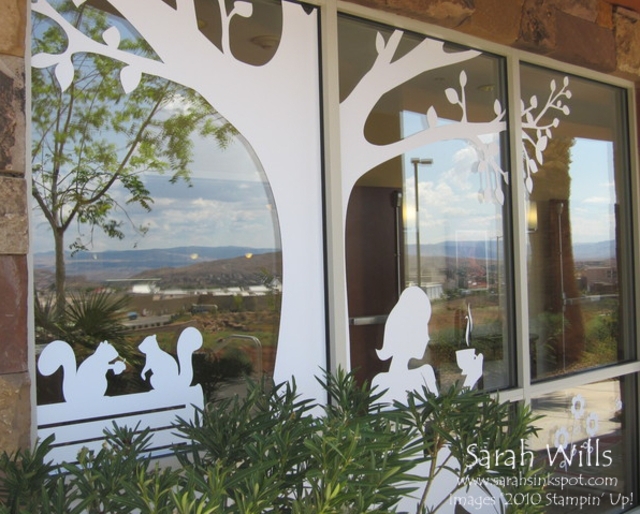 And then…well…a spot of lunch and down to the pool area to read my book…and what an amazing place to go to relax…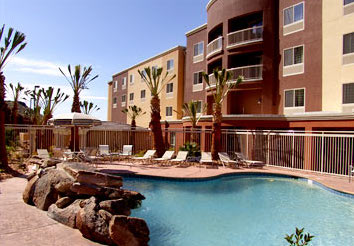 Ahhh…what a day!!!
So what about that pillow gift from last evening?  Check back in a while to find out what was inside…
Founders Circle Day 3…during the daytime…