Yes, the day has arrived – from TODAY you can order from the fabulous Holiday Mini Catalog – and there are some amazing brand new items in it…
Not got a paper copy and want to see it right now?  You can click on the picture of it below to view it online…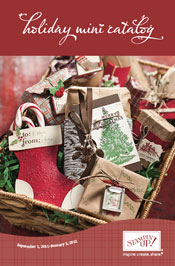 So, what's in it? LOTS of amazing products including:
The brand new and fabulous Simply Scored Scoring Tool – YAY!!!
Holiday themed Stamp Sets & a limited edition new Hostess Set
Quilted Satin & luxurious Velvet Ribbons
the new Snow Burst Embossing Folder
an adorable Stocking Punch & co-ordinating Stamp Set
a Die & Stamp Set for making an Advent Calendar
adorable Jingle Bells & Stitched Felt embellishments
a fun Stocking Holiday Bigz Die
Mica Flakes & Shaker Frames
Glitter Glue in a squeezable format
Stunning Silver Glimmer Paper
new Designer Series Paper packs themed for Thanksgiving & Winter
Designer Fabric & Buttons
A Card Keeper – that you get to decorate – it makes a great gift
Gift Boxes, an Album, a Simply Scrappin' Kit, Pewter Embossing Powder…and much  more!!!
And guess what my favorite new product is? Yep, that FABULOUS new SIMPLY SCORED SCORING TOOL – wow it's amazing!
It comes complete with a Metal Stylus and 3 Place Markers and all for the amazing price of JUST $29.95 – this is a FAB deal – CLICK HERE to view it in the online store!
Here is it – can you see what sets it apart from similar ones on the market?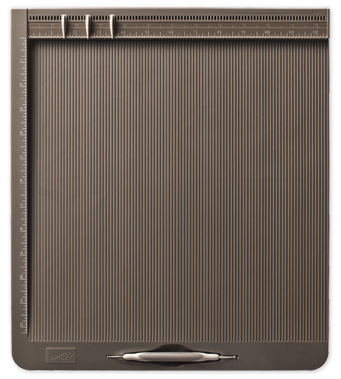 Here are a few amazing features that sets it apart:
It has GROOVES EVERY 1/8″ – meaning you don't have to keep taking your cardstock out of your score tool and measure with your ruler where you need to score
It has an OPEN SIDE ON THE RIGHT making it easy to fit in papers that are larger than 12″ – this also allows you to easily remove your cardstock
It has MOVEABLE PLACE MARKERS!  And I love them!  You simply pop the markers into the holes to mark where you are needing to score – this is fabulous for when you are making more than one item
It has a METAL STYLUS which is double-ended so you are guaranteed to get nice crisp score lines – and unlike other brands, you never need to replace it because it is metal and will not wear down!
It is sloped gently TOWARDS YOU when you work – this is a great feature that I didnt know about until I started using it
HOW DO YOU PURCHASE YOUR FABULOUS SIMPLY SCORED SCORING TOOL?  BY CLICKING HERE!
Here is that stylus – it has a non-slip grip in the center and also has a storage spot at the bottom of the score board: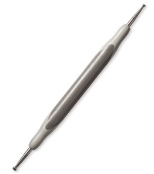 And another thing I love is that you can purchase extra Place Markers – they come in a pack of 6 for just $2.50 and this is what they look like: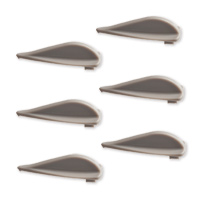 The Scoring Tool has a storage flap at the top where you can store these extra markers…
WANT TO VIEW ALL THE ITEMS IN THE BRAND NEW HOLIDAY MINI CATALOG?  Click HERE to see them in the online store – when you are there click on 'show all' and you will have them all on one page for easy viewing!
Want a FREE printed copy of the new Holiday Mini Catalog? Simply CLICK HERE to email me your US mailing address and I will get one out to you FAST – PLUS I'll include some samples too!
Please note that if you already have a Demonstrator through whom you place orders, please contact them for your copy!

CLICK HERE TO ORDER YOUR STAMPIN' UP! SUPPLIES ONLINE!
THE HOLIDAY MINI CATALOG IS HERE!!!