Stampin' Up! have just announced a FABULOUS brand new monthly subscription program called PAPER PUMPKIN that delivers a kit right to your door every month containing all the supplies that you need to create fun papercrafting projects!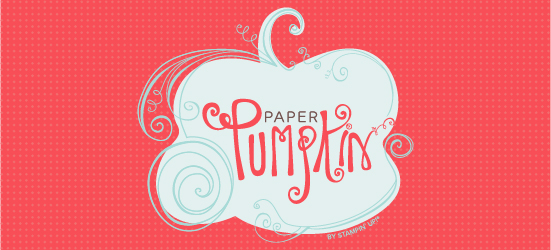 How fun is that?  Every month you get a package delivered right to your door containing EVERYTHING you need to complete paper crafting projects – it comes packaged in a sweet box, and inside are all the stamps, ink, paper, and accessories you need to create projects like cards, journals, décor, and more!
And even better, everything is pre-cut, color co-ordinated and measured – all you have to do is the FUN bit of putting it all together!  These kits would be fab to take on road/plane trips too!
And of course you'll forget that it's coming so the delight of the surprise will be so much fun!
How do you get started?
It's so easy – simply sign up for the program starting TODAY by clicking HERE and click 'Get it'.
When it asks you if you have a Demonstrator be sure to choose me – SARAH WILLS – as yours!
Every month a new, surprise project kit arrives at your doorstep.
Just think of the anticipation of creating a fun project to pin, showoff, and share with your friends and family-every month!
AND WHEN YOU SUBSCRIBE THIS WEEK (selecting me as your Demonstrator) I will be sending you a Thank You gift so watch your mail box for that too!
AND YOU GET A FREE GIFT IN YOUR VERY FIRST KIT! To welcome you you will receive a FREE gift in your first Kit – a clear acrylic block!
Here's the nitty gritty:
Each month you receive a unique, surprise kit with a project-cards, journals, décor, and more!
Each kit includes stamps, ink, paper, and accessories – everything but adhesive
Your Paper Pumpkin kit will arrive on or around the 15th of the month
A Paper Pumpkin membership is $19.95 per month – shipping is included!
There's NO COMMITMENT – you can cancel your monthly Paper Pumpkin at any time. You can also skip a month if you want.
SO GIVE IT A WHIRL – you have nothing to lose and fun to be gained!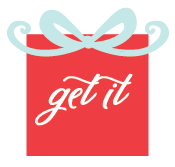 CLICK HERE TO FIND OUT MORE!!!
AND ONCE YOU HAVE SIGNED UP, BE SURE TO DROP ME AN EMAIL SO THAT I KNOW AND CAN KEEP TRACK…
I'LL ALSO BE SENDING YOU A THANK YOU GIFT IN THE MAIL TO SAY A BIG THANK YOU IF YOU SUBSCRIBE BY THIS FRIDAY!
Got Questions? Click HERE to email them to me or click on the ? piccy below to visit the FAQ page
Announcing Paper Pumpkin!!!