That's right Stamper friends…TODAY is the VERY LAST DAY to get those fabulous items featured in the Holiday Catalog – most will be retiring after 11.50 pm MT TONIGHT!
This means that if there is ANYTHING that you want to purchase from the Holiday Catalog or need to finish a project, I would do it as soon as you can today to avoid disappointment – in the past some DSP, Ribbons and embellishments have gone out of stock and once gone, they are gone for good!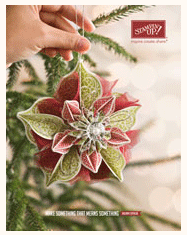 You can view the items in the Holiday Catalog online by clicking HERE
How do you place your order?
Directly online by clicking HERE
OR if you prefer you can email your order to me by clicking here and I will process it for you
Please note – it is my girls' birthday today so I might not reply immediately, but I will keep checking in throughout the day to answer emails & process your orders.
AND…TODAY is the VERY LAST DAY that you can order those Single Stamps
This is a great opportunity for you to get some stamps without buying the whole set – I bought a bunch of these including those three brand new never before seen ones, THREE of which you can see in the flyer below – the snowflake, the heart and the happy new year stamps…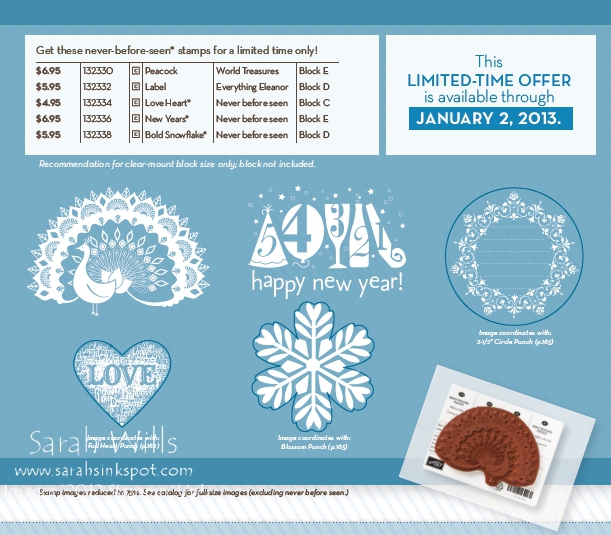 How do you view & purchase your Single Stamps?
Find them in one place by clicking HERE
Place your order using that link above or email it to me!
BUT HURRY – YOU ONLY HAVE UNTIL 11.50 PM MT TO GET THESE GOODIES SO DON'T RUNAND GET WHAT YOU WANT FAST!
TODAY IS THE LAST DAY TO ORDER FROM THE HOLIDAY CATALOG!!!