Have you been thinking about joining Stampin Up, even if just for the regular discount you would get, which is 20% off of ALL of your orders?
 
From today there is a FABULOUS new joining promotion called Pick a Kit where Stampin Up is giving you your choice of a FREE Project Kit worth up to $30 in your Starter Kit when you join – and three of those Kits you can choose from are brand new, never before seen products!

Did you know that when you join right now you also get to order ANY items you want from the upcoming Holiday Catalog as part of the demonstrator pre-order?  That's right – if you join, you could order those brand new goodies today!
 
AND when you join that you get a one-time 30% discount off of your first order of $150+?  And YES – you get Hostess Benefits on that order too!  You could get 30% off of those new Holiday Catalog products!!!
Here are the details:
your Starter Kit will cost JUST $99 and you get to choose ANY products you like to fill it valued up to $125!
that's right – YOU choose $125 worth of absolutely ANY PRODUCTS THAT YOU WANT to put in your Starter Kit and you pay just $99 for them!
Think of it as one BIG coupon!
AND your Starter Kit ships to you for FREE too!
AND when you join before August 31st you also get to choose a FREE Project Kit valued up to $30 – you get to choose from 4 of them, as detailed below…
Also included in your Starter Kit is a FREE Business Supplies kit including a bunch of catalogs for you to give away
AND WHEN YOU JOIN WITH ME DURING JULY I AM GOING TO GIVE YOU A FREE $50 SHOPPING SPREE AS MY PERSONAL WELCOME GIFT TO YOU! 
What are those FREE Project Kits you can choose from in the Pick a Kit Promotion?
The first three detailed below are from the Holiday Catalog and the last one is from the annual Catalog – you get to choose ONE of the following for FREE:
Build a Banner Simply Created Kit AND Halloween Banner Simply Created Accessory Kit – pg 31 Holiday Catalog – a $29.90 value
Build a Banner Simply Created Kit AND Christmas Banner Simply Created Accessory Kit – pg 31 Holiday Catalog – a $29.90 value
Thankful Tablescape Simply Created Kit – pg 18 Holiday Catalog – a $19.95 value
Tag a Box Bundle AND Tag a Bag Bundle – pg 159-9 annual Catalog – a $22.45 value
Please note – if you have placed an order with me during the last year (July 2012 through today) you will automatically receive a copy of the Holiday Catalog in the mail – if you are seriously considering joining and have not yet received your copy and would like to take a closer peek at the kits featured in the Holiday Catalog, please email me and I will get a copy of the catalog out to you today.
Are there minimums?
Yes – to remain an active Demonstrator you need to purchase or sell $300 in products every quarter
Stampin' Up!'s Quarters run Jan-Mar, Apr-June, July-Sept, Oct-Dec
BUT the quarter you join in is WAIVED – meaning when you join in July – NOW – you have until December 30th to make your first $300 in minimums – almost 6 months!
AND YES – your own purchases DO count towards your minimums – and because of your discount, when you spend $300 in merchandise it will actually cost you just $240 per quarter to be a demonstrator!
Are there any catches?
No – absolutely none – no risk, no obligations!
You can join simply to get this great Kit deal!  Or join for the discount!  Or join to make some money – the choice is yours!
You have no obligation to purchase anything else ever again
If you decide not to continue after December 30th, you simply drop – that is perfectly OK – you get to keep everything!
Will you have to sell any Stampin Up products or can you just join to get a fabulous discount?
NO – you do not have to sell anything to anybody!
Stampin' Up! does not put any pressure on any demonstrator to do anything EVER – it is a wonderful company to be a part of
you can join simply to get a fabulous discount on your favorite crafting supplies and only ever make purchases for yourself
What advantages are there to joining?
You get a regular 20% discount on ALL of your personal Stampin' Up! orders
You get a one-time 30% discount on your first order of $150+
You get Hostess Benefits on ALL of your orders of $150+ – including that one-time 30% off order
You get to take advantage of all of the same promotions that customers do – except you get your discount on those promos!
With every new Catalog release, you get to order from that new Catalog a FULL MONTH BEFORE customers can!
You get a FREE exclusive monthly magazine and a copy of every new Catalog for FREE a month before each Catalog release
You are invited to join Stampin' Up!'s exclusive forum where you can meet & chat with other demonstrators from all over the world
You can go to events such as the fabulous Convention and Leadership, meet lots of fellow stampers & swap with them!
You have the opportunity to earn bonuses, free bundles of products, annual awards & free stamp sets
You can earn the annual incentive trips – we went to Fiji with Stampin Up in May and are going on a Caribbean cruise next year – you can do it too if you put your mind to it!
If you used to be a Demonstrator but dropped, can you re-join to take advantage of this great offer?
Want to find out more?
If you are planning to place an order of $100+ soon you really should give it a try – you have absolutely nothing to lose and SO MUCH to gain – there are NO obligations and lots of fun times ahead!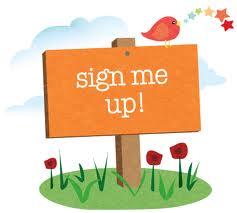 Already decided and are ready to join right now?
As soon as you have joined with me, simply email me with the $50 of products that you would like and I will get that FREE spree ordered and on it's way to you!
B

ut

remember – to get that FREE $50 shopping spree you MUST join using that link above
You will get your Demonstrator number & information via email immediately
You can place your first order today and get your hands on those brand new Holiday Catalog items FAST!
Got Questions?
Email them to me by clicking HERE and I will be very happy to help.
Would you like 20% off of ALL of your Stampin Up Orders?