Today has been a fun day…and we still have this evening to look forward to!
We have CUTE name badges on our hotel room doors…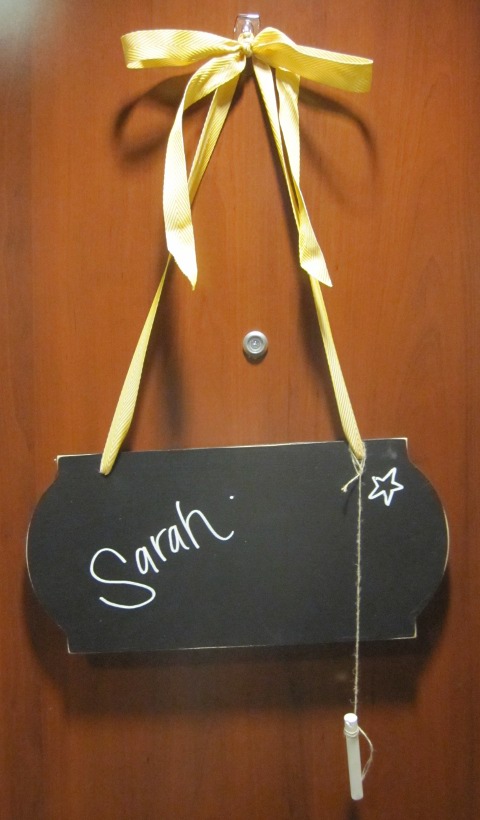 That's right…we each get our OWN hotel room which is such a treat!
The hospitality room opened up and so we popped in there to pick up our name badges, year book etc and have a chat with the wonderful Stampin Up staff who are here…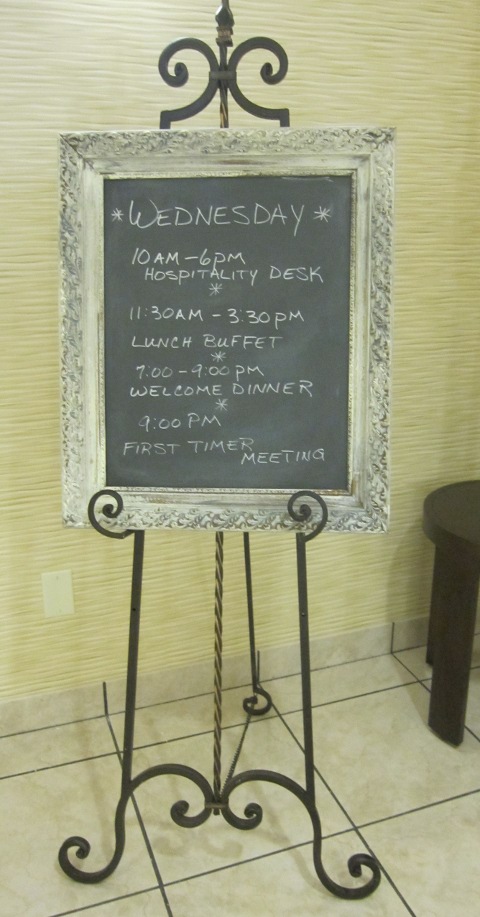 We received our name badge & candy bag packs…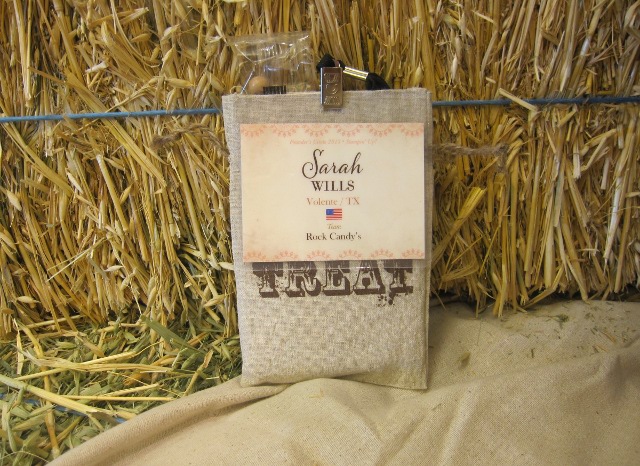 This is what is in the pack…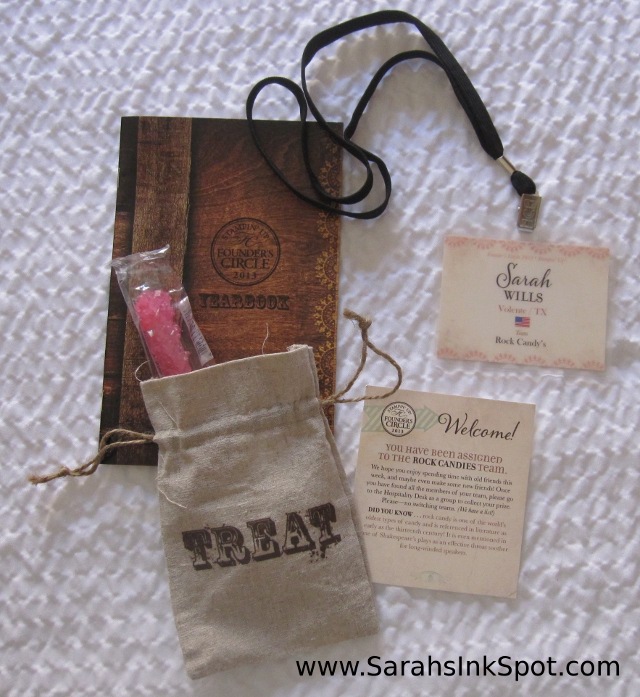 We got a baggie for our candies, and found out what team we are on – my team is the Rock Candy's and I have to find the other members to get a prize!  In that treat baggie is a piece of rock candy and a welcome card – and we also got our Founders Circle year book!
And then we had a look around the room…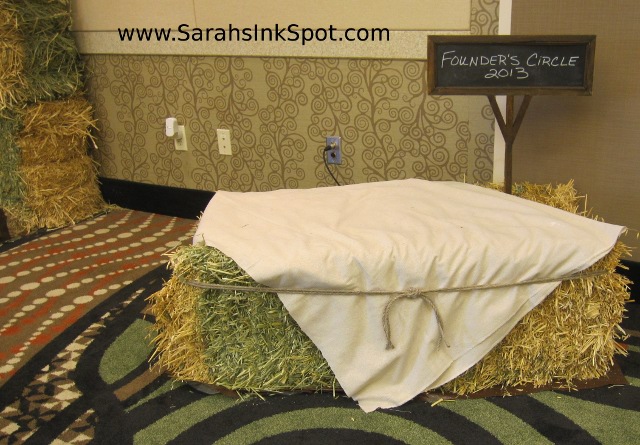 The theme this year is a western theme and so the decor is all about that which is fun!  Instead of plinko, this year we get to horse shoe toss for a prize…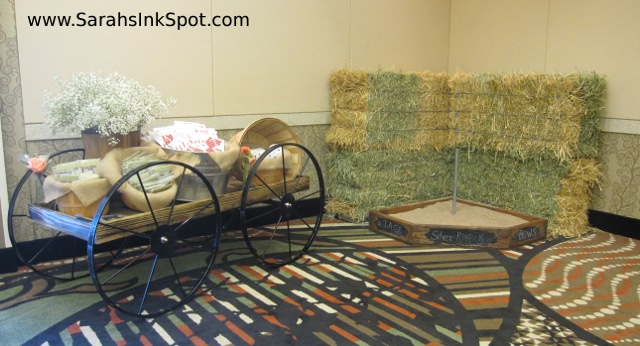 My horseshoe landed in the 'bows' section so I won a pack of the paper bows featured in the Holiday Catalog!
They always put out lots of snacks & candy for us and present them so beautifully…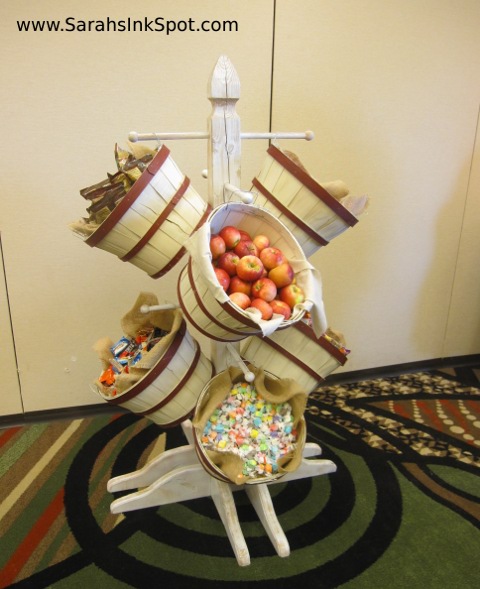 And there is always some fun & different candy…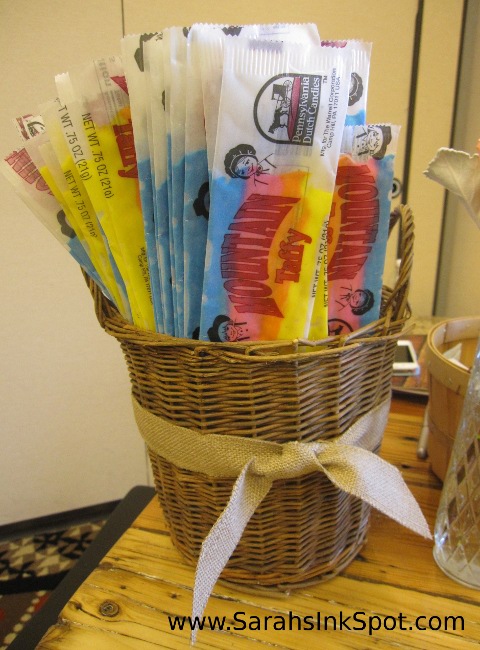 I popped up to my room to off load my candy and goodies and am looking forward to this evening's welcome dinner…I will post more photos when I get back tonite!
PS – want to see more photos as I take them?  Click HERE to like Sarah's Ink Spot on Facebook to see more photos of what's going on as it happens over the next few days!
Day 1 at Founders Circle 2013 – part 1…