Thursday morning started late for me since I slept for a LONG time LOL…
I trekked downstairs for breakfast and caught up with some wonderful friends and then had coffee and explored the hospitality room…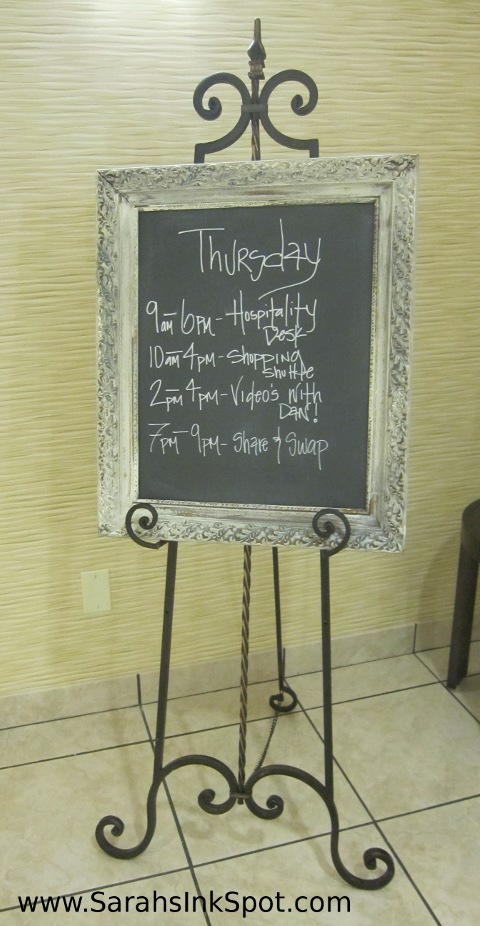 The hospitality room always opens up on day 2 so that we have a larger area to hang out and chat and do our make & takes…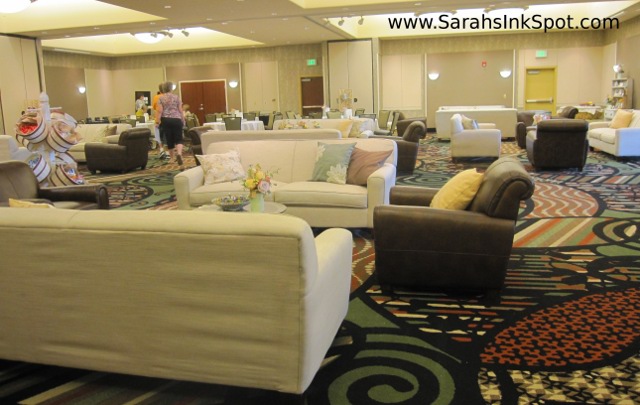 It is always so inviting and finished with lots of beautiful touches to make us feel very very welcome…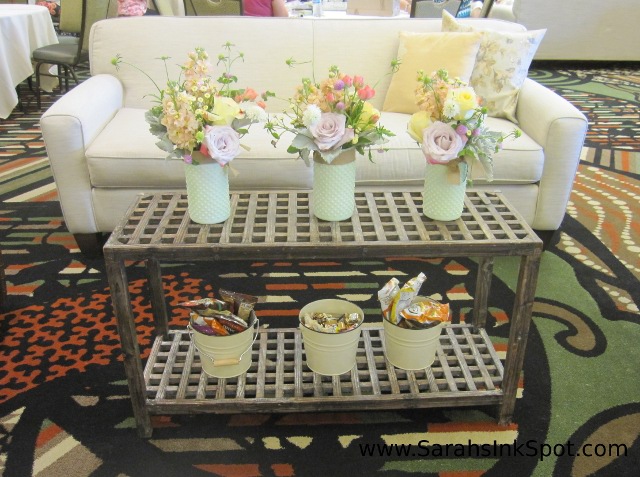 Even the water is displayed beautifully and has fresh fruit in it for a lovely subtle flavor…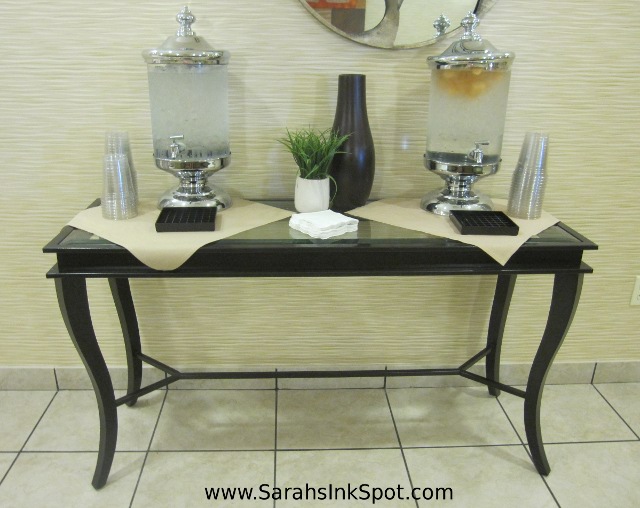 And they have even thoughtfully put games around for us to play if we would like to…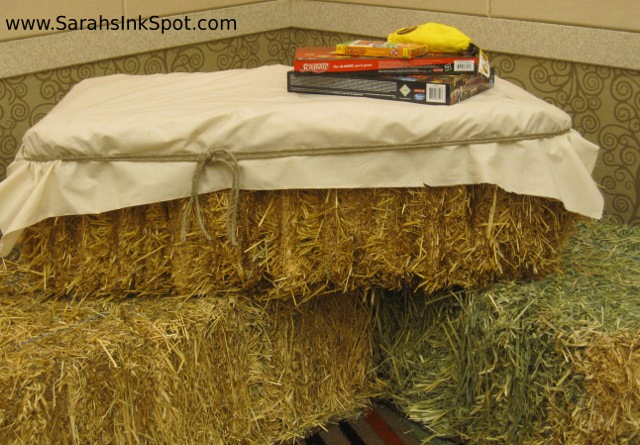 As well as the candy, there is always a very special treat for us and this year is one of my favorites…check out this display of granola & fixin's…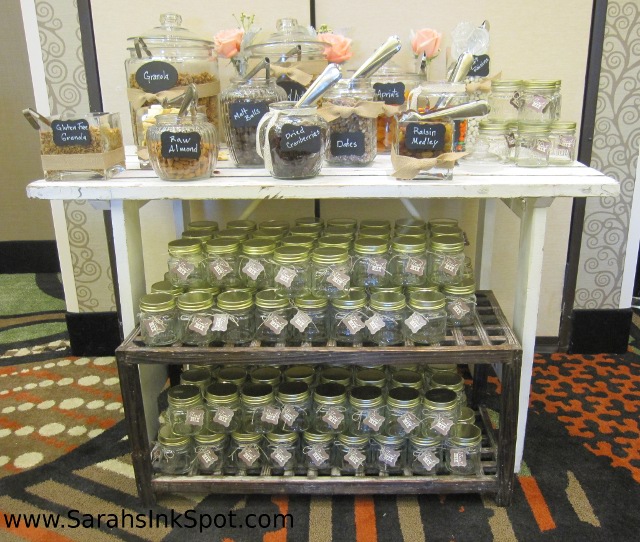 There are all sorts of things for us to create our own trail mix including chocolate covered raisins, dried fruits, M&Ms and nuts…and we get to put our mix in these adorable jars…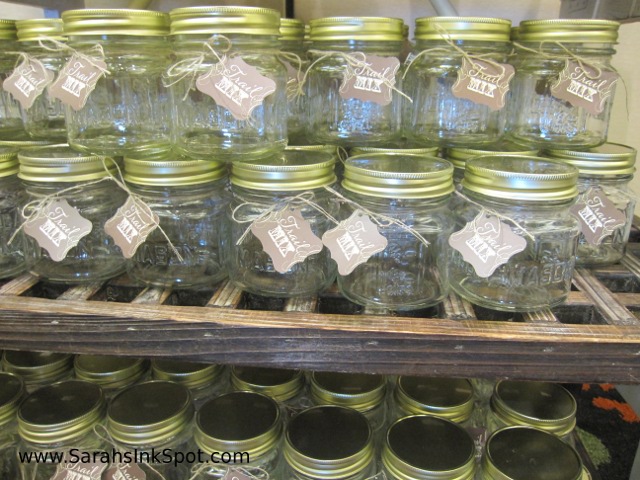 It is a wonderful treat!  Here is my jar filled and ready to go…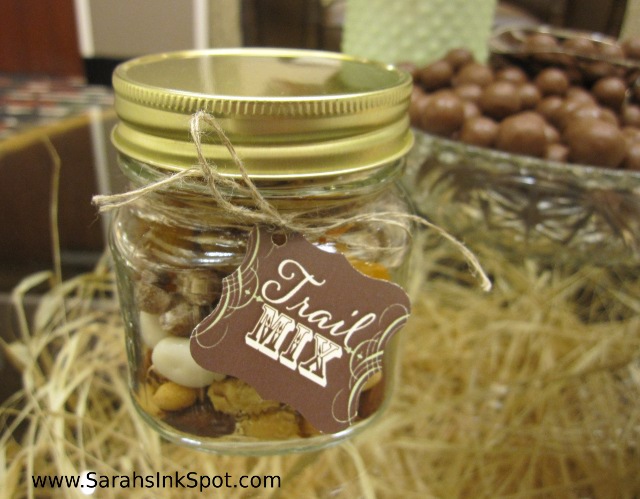 And then we got to look at some displays which are filled with items that were made using the items we received in our pillow gifts last night…BRAND NEW NEVER BEFORE SEEN STAMPIN UP GOODIES!!! And WOW there are some cute cards & items for us to look at!
Here is a sneak peak of a part of one of the displays…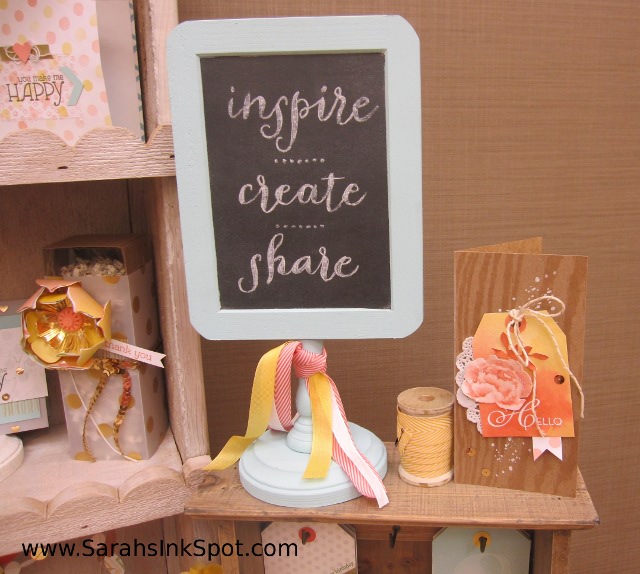 WANT TO SEE MORE PHOTOS OF THE CARDS & ITEMS ON DISPLAY?  Visit my Facebook page by clicking HERE!
WANT TO SEE MORE PHOTOS AS THEY HAPPEN?  Like Sarahs Ink Spot on Facebook and they will appear in your feed as I snap em!
And lastly we got our Founders Circle make & take kits…and let me tell ya, they are WONDERFUL!!!  I am going to be working on mine this afternoon…here it is along with my horse shoe toss prize today which was a pack of DSP…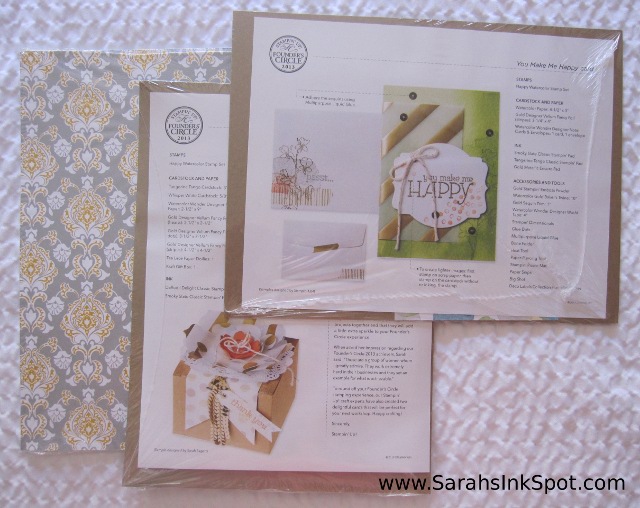 Don't forget to check back later – we have the FABULOUS SWAP EVENT tonight and I will be posting  photos from the event later tonight!
Day 2 at Founders Circle 2013 – part 1…