This evening was the Business Share and SWAP!!! – Yay – one of my most favorite parts of Founders Circle!
Shelli's daughter Sara opened up the evening…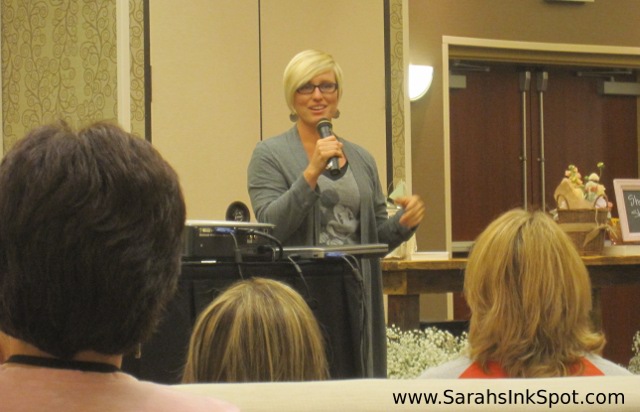 Followed by a video that Shelli made earlier this week…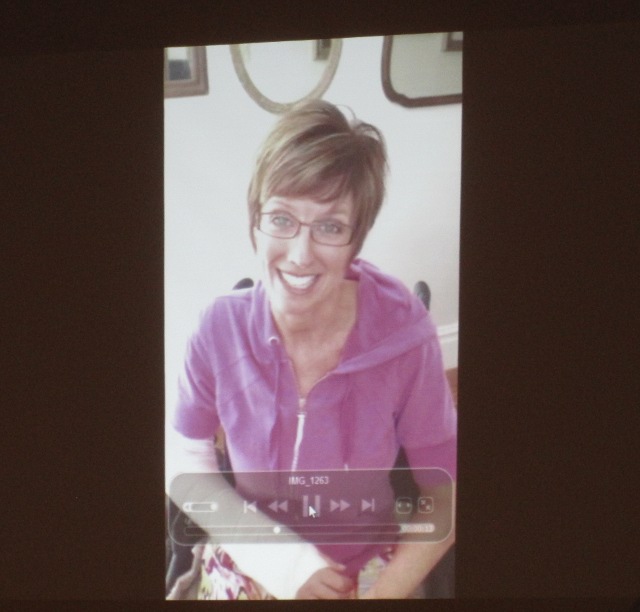 And then the wonderful Bonnie Thurber spoke to us…always a great treat…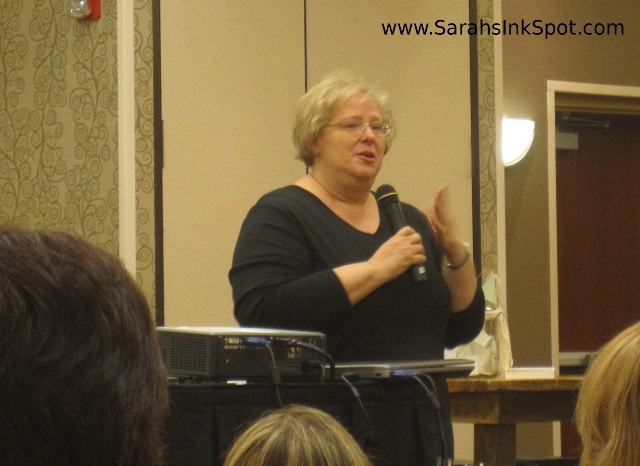 We all received a copy of the inspirational book "How will you Measure your Life" and then 3 fellow achievers spoke to us regarding experiences in their life and how it had impacted them in their business…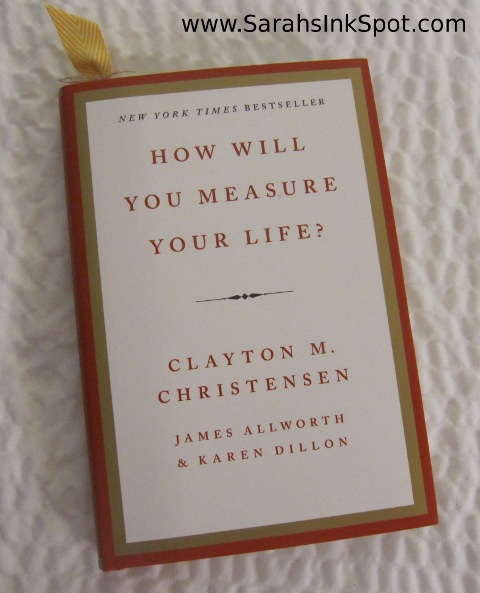 And then we all got to eat ICE CREAM!!!  Mine was Snickerdoodle Cookies filled with Strawberry Cheesecake flavored ice cream  – YUM!!!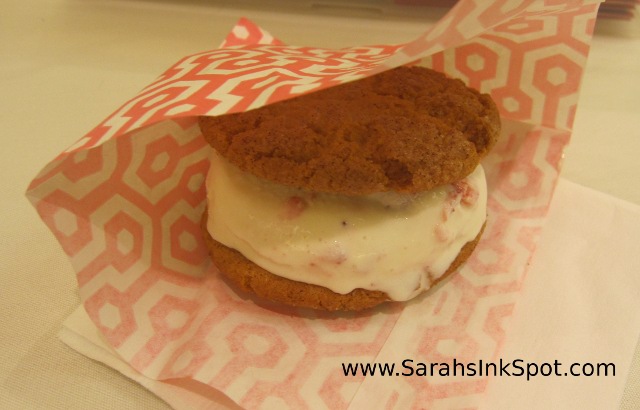 And then it was SWAP TIME!!!  Here are mine ready to go…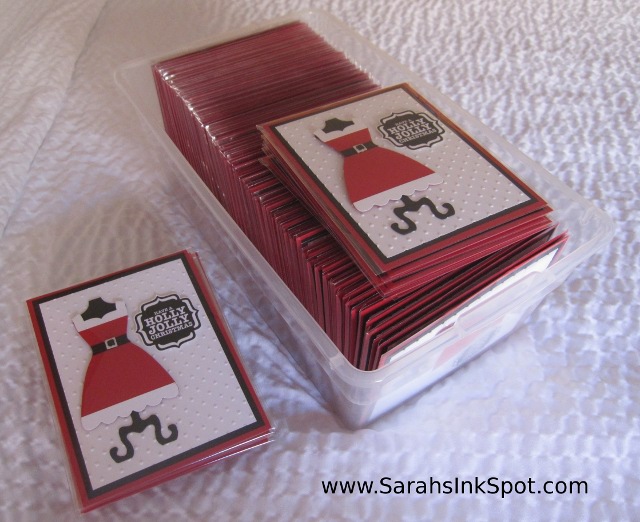 A swap with 120 people moves fairly slowly but it is lots of fun…Stella snapped this photo of myself & the wonderful Linda Guitterez swapping…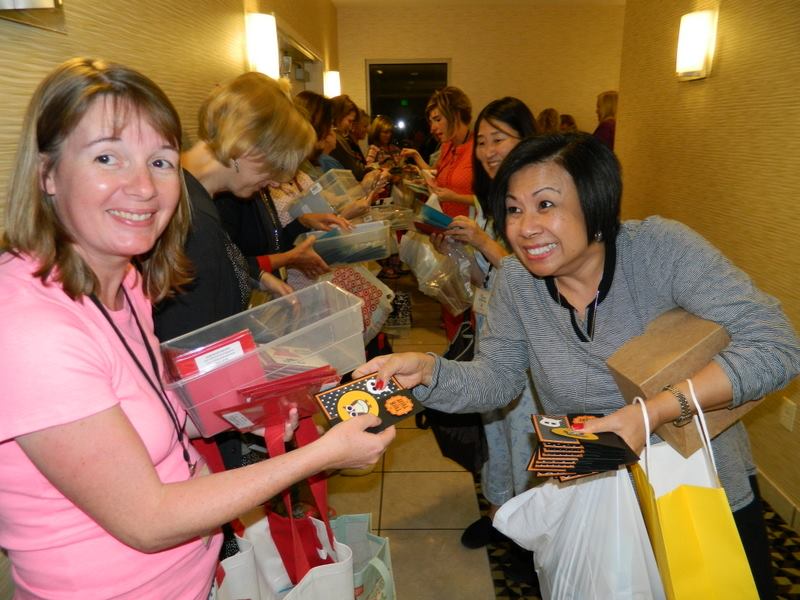 I am going to show you ALL the details about my swap card first thing tomorrow so be sure to check back then!
I got back to my room and had a good look at the swaps I received and they are FABULOUS!!!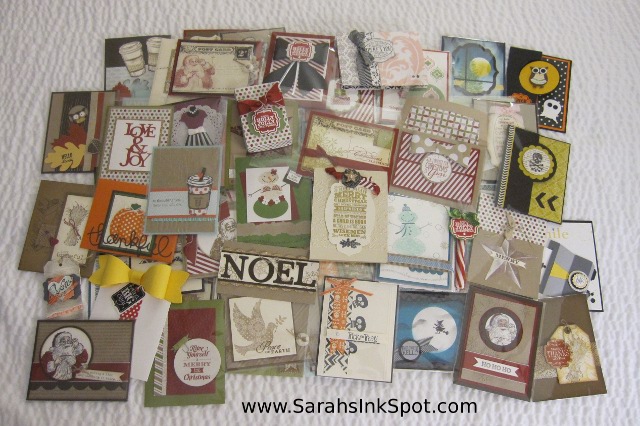 We also received a pillow gift this evening and it was packaged beautifully…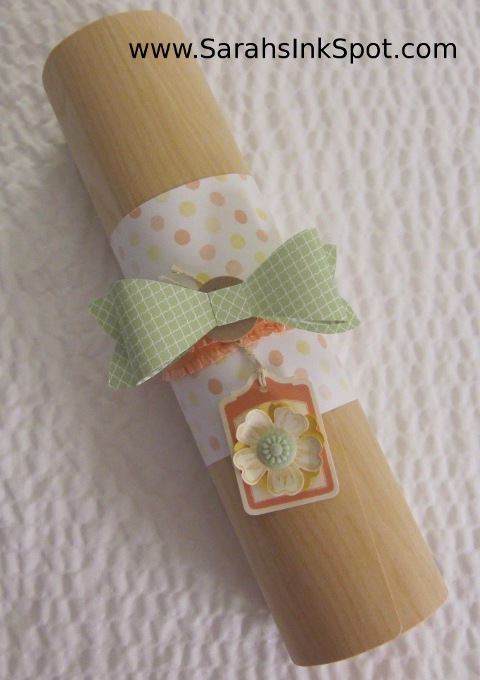 Inside was this beautiful lace panel atop black fabric…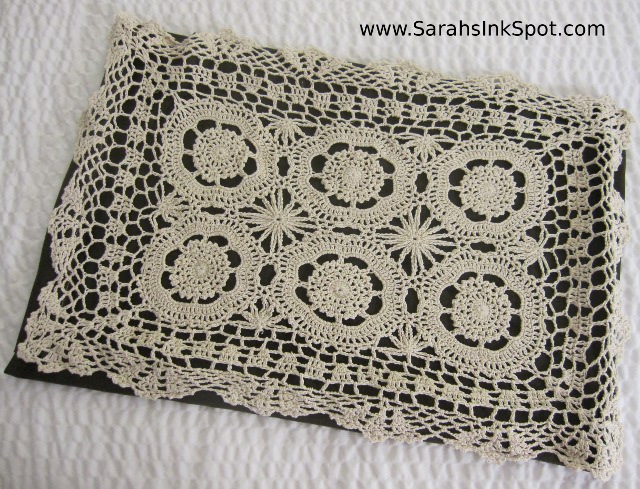 Be sure to come back in the morning to see photos and details of my swap card!
Day 2 at Founders Circle 2013 – part 2…