We had an early start this morning…I was up down for breakfast by 5.45 this morning and then got on the bus for Kanab…
Kanab is one of my favorite parts of Founders Circle – we are made so welcome by the employees and it is always a treat seeing the stamps, inks & paper being made – did you know that ALL of the stamps are made by hand at Kanab?  YES – they are made by people and not machines…It is absolutely amazing…
It was a glorious day and the Kanab employees were out to meet us…it is a very emotional moment…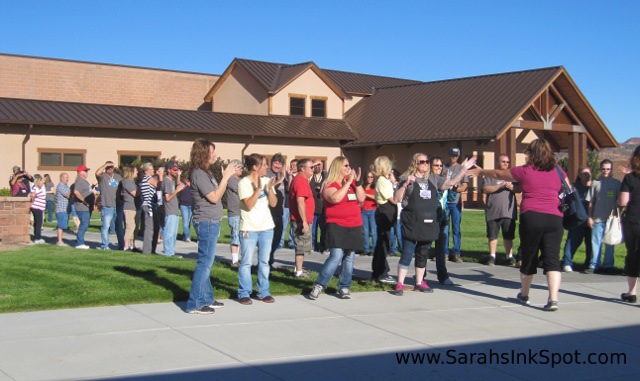 We then divided up into tour groups and each group had a guide…so many of the employees have worked there for years & years which tells you what a fabulous company it is to work for…
I cannot tell you what a privilege it is to visit and see how our products are made – and it makes me EXTREMELY proud to see these items made by hand with pride and care.
This is how the stamps start out – as giant rolls of rubber…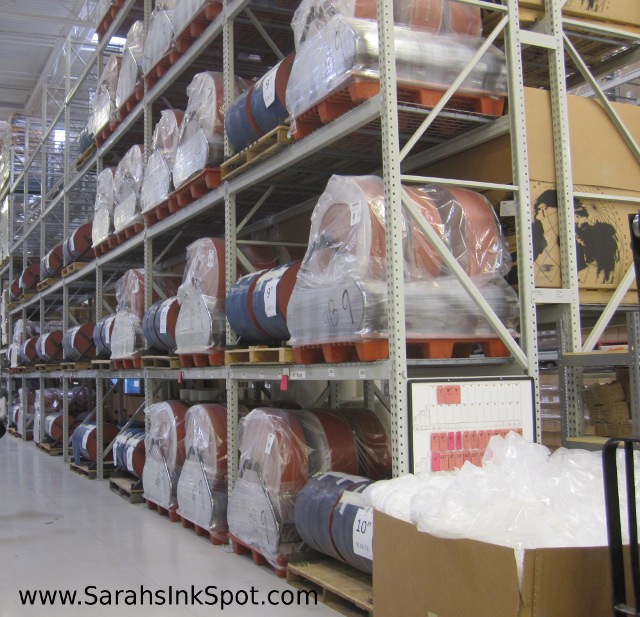 We got to see the whole hand made stamp making process…Stella took this photo below…I think I look a little too excited LOL!!!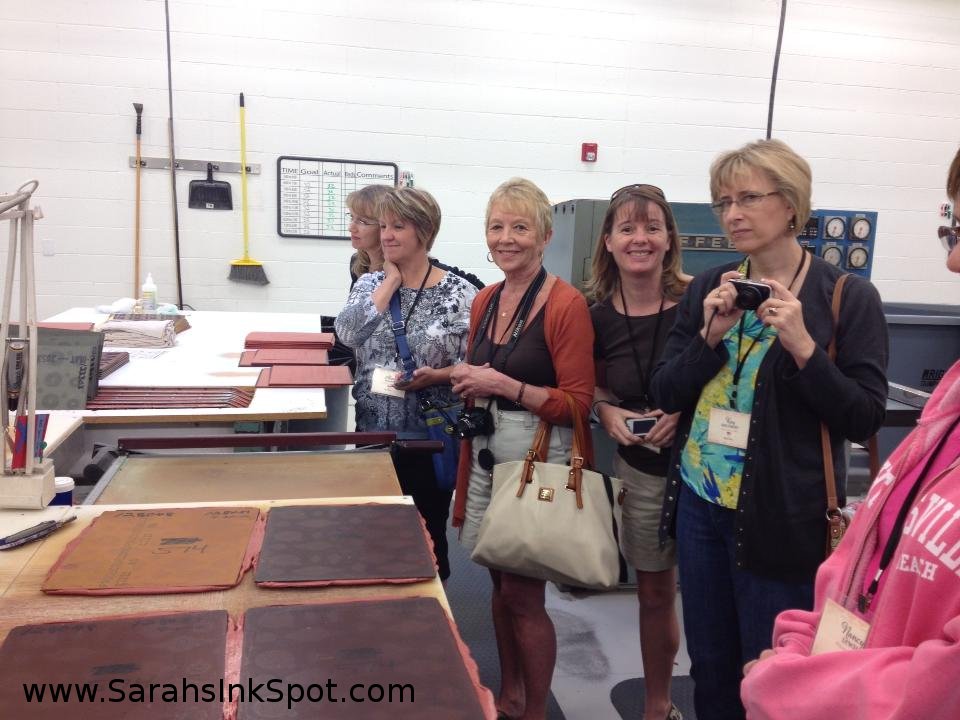 Then we saw other processes including how the ink pads are made…YES by hand too…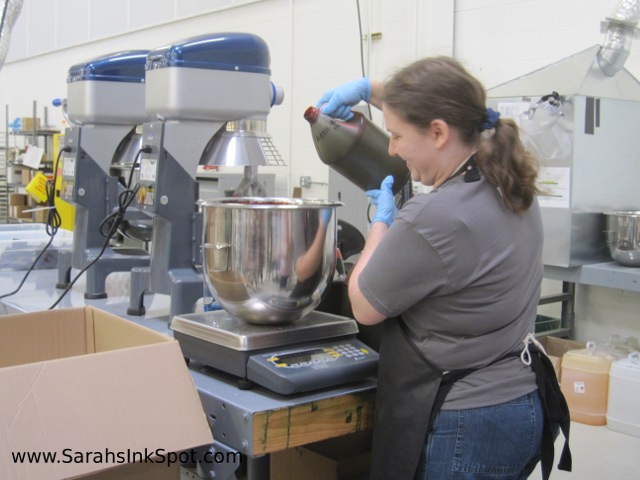 How they are labeled…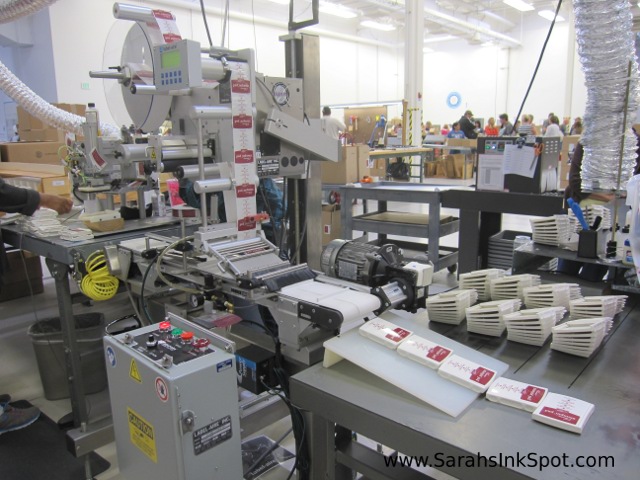 How our ink refills are made…again, by hand…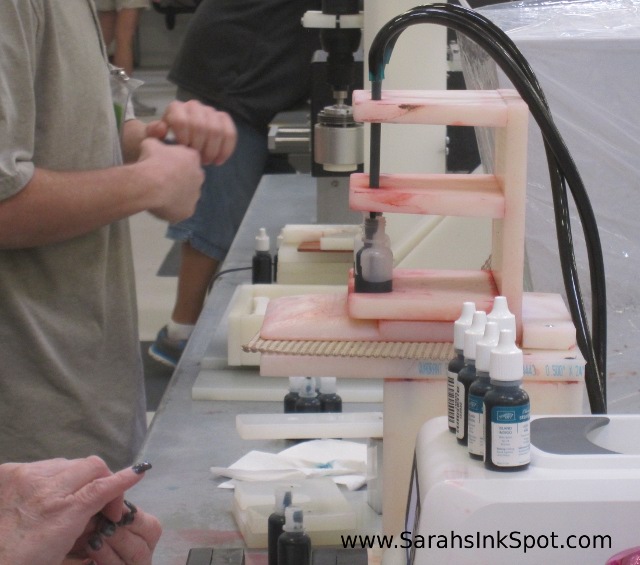 And even how our paper is cut & packaged…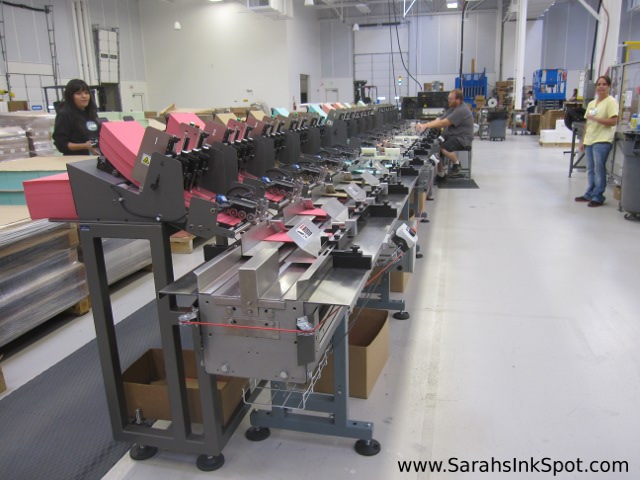 After the rubber stamps have been cut out there is waste rubber…this is the machine that shreds the rubber…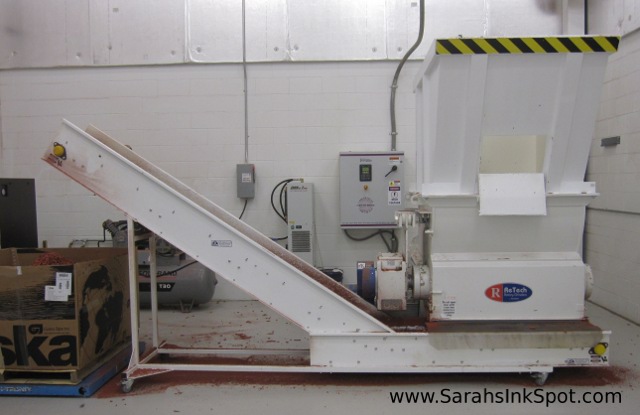 And this is the end result which is used for all sorts of purposes including cushioning in children's playgrounds…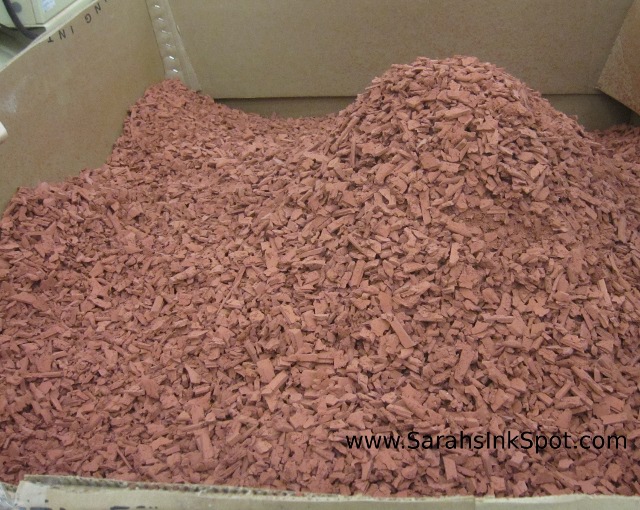 And whilst on our tour we received all sorts of freebies…a stamp set, a box of ink refills and a pack of cardstock…it was awesome and we are sooo lucky!
And next we had a tour of Shelli's apartment…as Shelli of course could not be with us, Sara was there to welcome us and this is myself with Sara in the living room…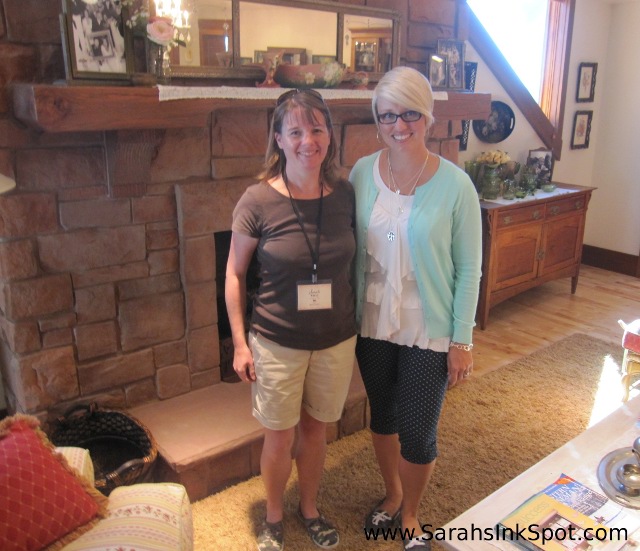 And next we had a FABULOUS treat awaiting us – we got to do some special Kanab Make & Takes!!!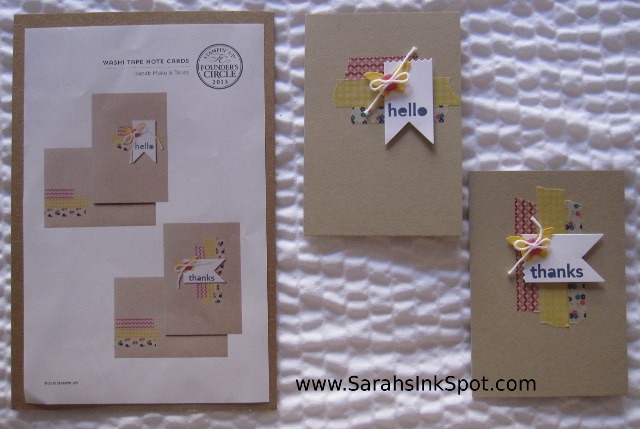 They are SUPER CUTE washi tape cards!  And then we were treated to a most excellent BBQ lunch…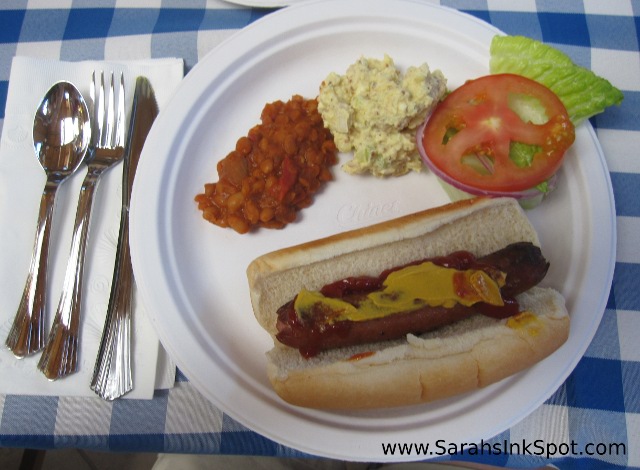 And there was even an unbelievably yummy dessert too…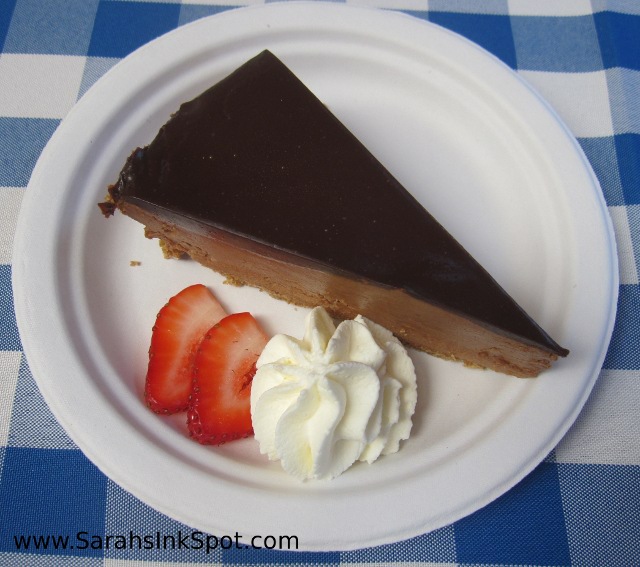 And then we headed out to the park…check back later to find out more…
Day 3 at Founders Circle 2013 – part 1- Kanab tour…