The second day of Founders Circle was an easy one full of relaxing, stamping & hanging out with friends – ahhh what a life!!!
Here is the busy (!) agenda outside the Gathering Place…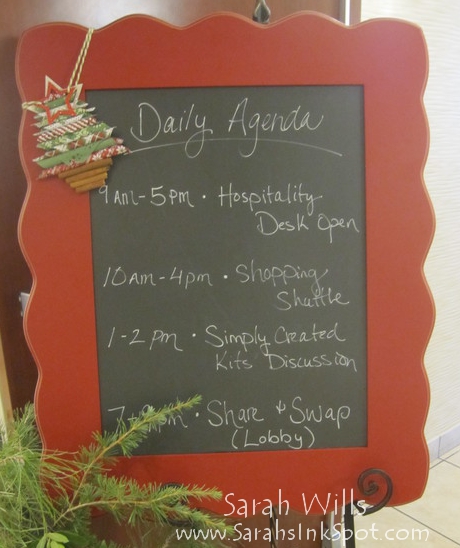 See that cute embellie at the top left corner of the frame?  That was GORGEOUS!!!  It is made using DSP and cinnamon sticks and was just amazing – here is a closer look – check out those pieces that roll to the front and have had stars punched into them – how neat is that?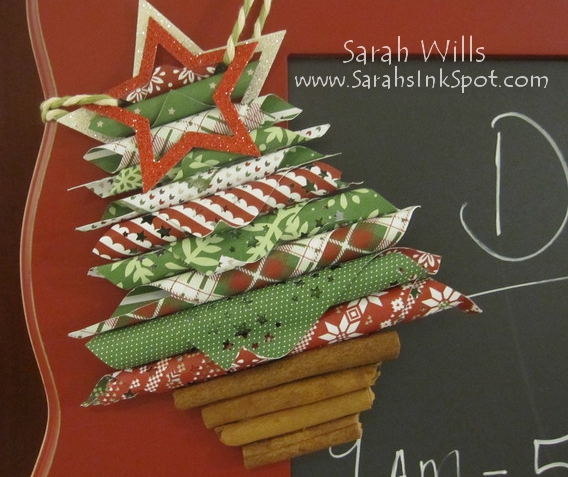 The Gathering Place was wide open today…with a festive display of tall lighted trees in the center of the room and greenery around the walls…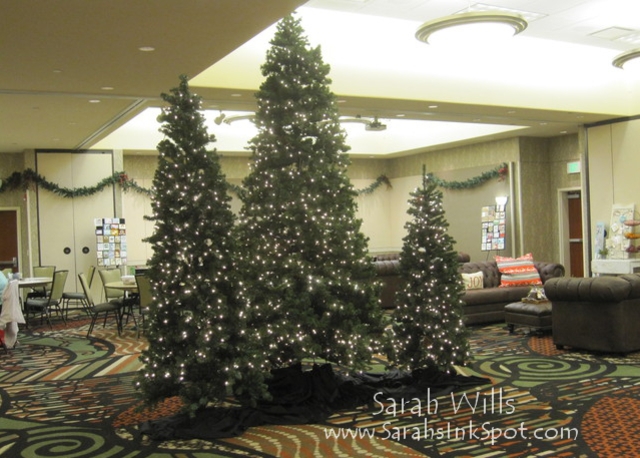 And bunches of candy jars all around…we could each choose a festive mug from the display…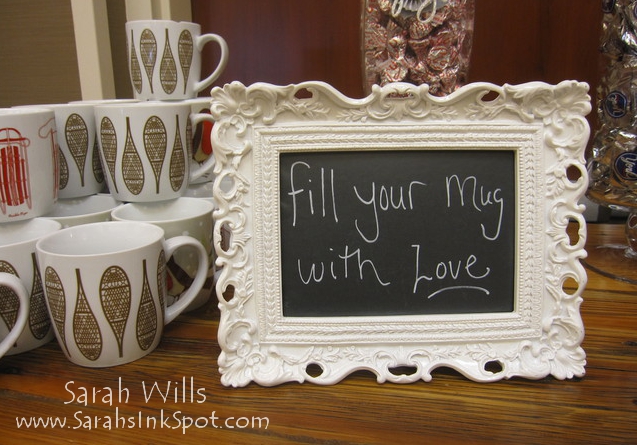 To use to fill with candy and cookies!  Here are some more…I choose that cute Robin one…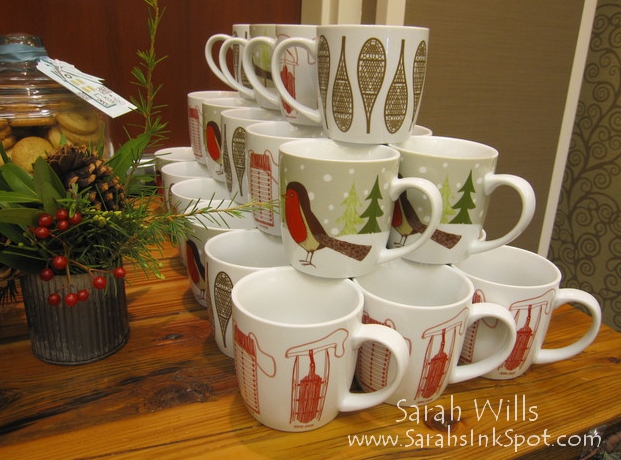 And here is that display of yummy treats for our empty mugs…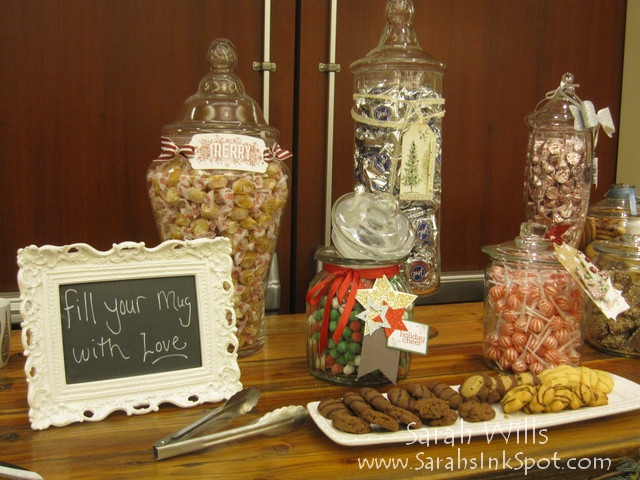 ALL of the jars around the room had handmade tags which were just stunning – I will have another blog post showcasing all of them – but here are my favorites…
LOVE those twine wrapped trees…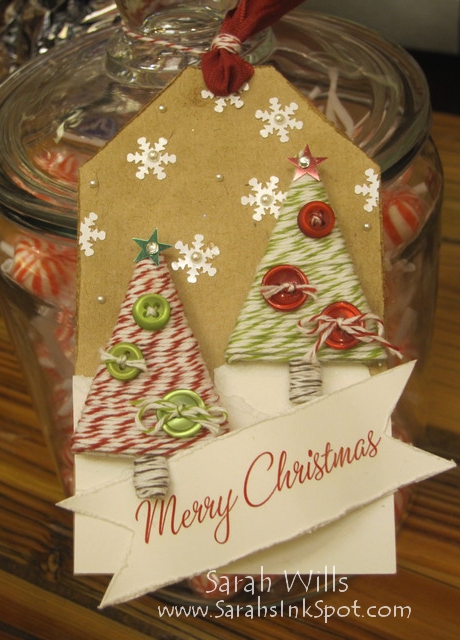 And this vintage one is just beautiful…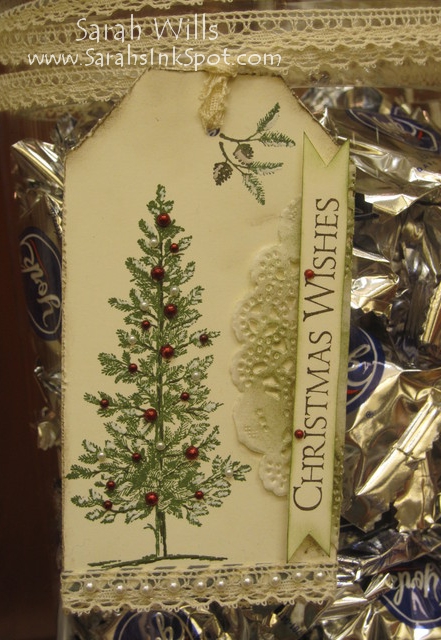 And sparkly stars…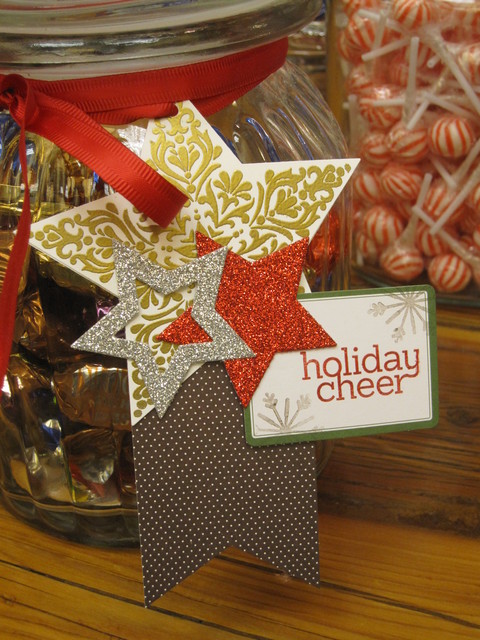 Now I want to make a whole bunch of my own tags – those ones were just amazing!!!
Today we played for more gift wrapped prizes…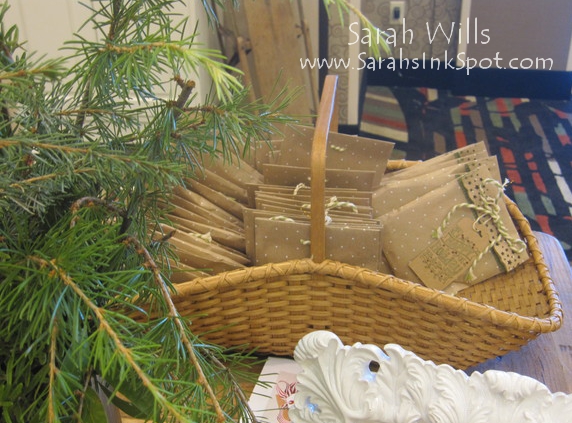 The packaging is just amazing…this is a Polka Dot Tag a Bag Gift Bag (pg 201) and the top has been folded and punched using the Confetti Stars Punch (pg 30) with a piece of green Designer Series Paper from Under the Tree Specialty DSP (pg 5 Holiday Catalog) and decorated with a bow made using Natural & Olive Two Tone Trim (pg 29 Holiday Catalog)…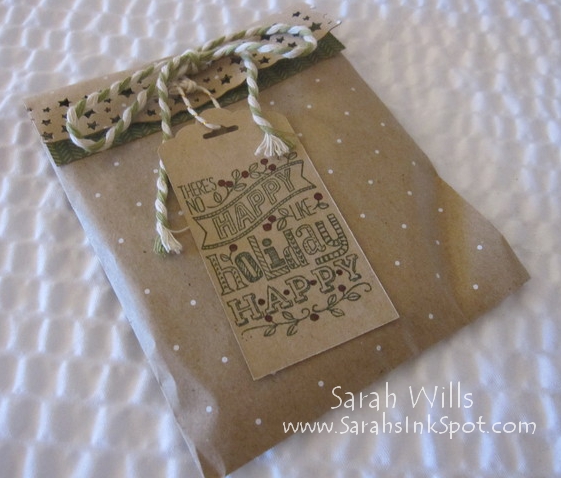 And that tag was made using a piece of Crumb Cake cardstock – the top was shaped using the Scalloped Tag Topper Punch (pg 221) and the image is stamped using Old Olive ink and a stamp from Mingle All The Way (pg 17 Holiday Catalog)…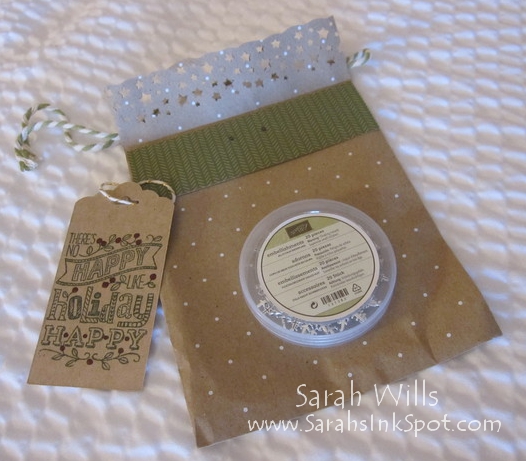 And inside that beautiful packaging was a pack of All is Calm Snowflake Embellishments…LOVE them!
Even the water is a treat to drink here!!!  Check out this row of fruit flavored water…they are just delicious…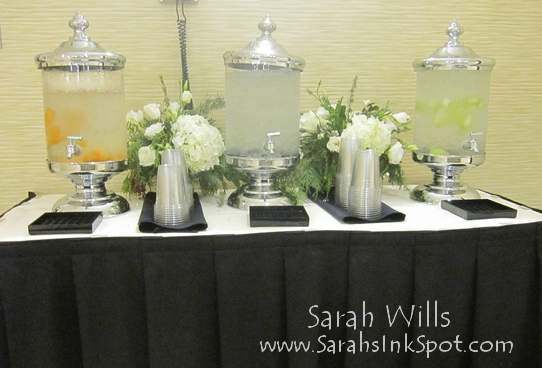 And then the snack platters arrived…oh my – how wonderful & amazing they were!  Loaded with meats & cheeses, handmade breads & crackers, nuts & olives…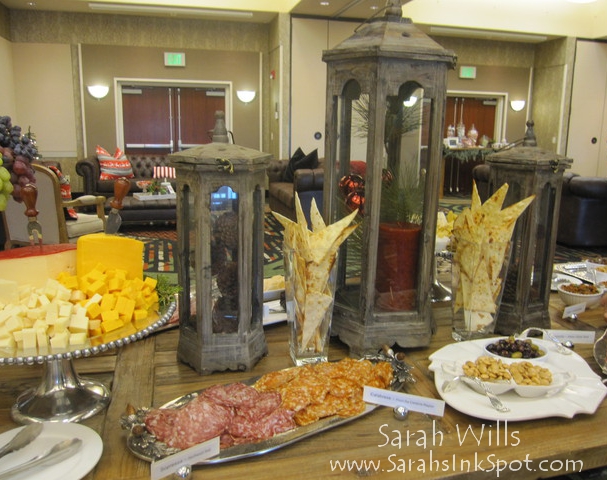 Talk about being spoiled LOL…cheese…I LOVE cheese…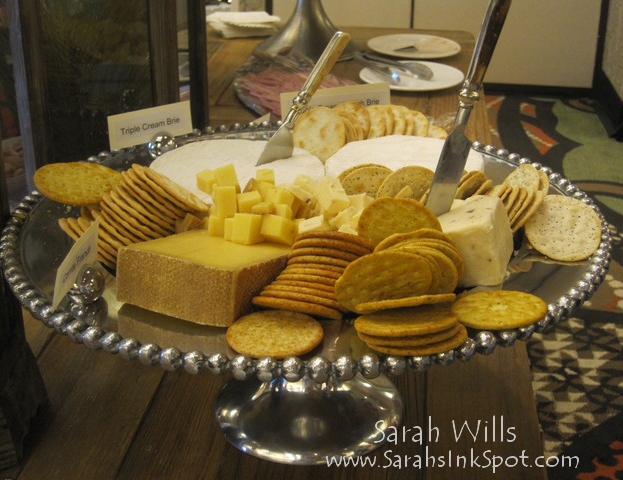 Here was my snack plate…it was so good I went back for seconds…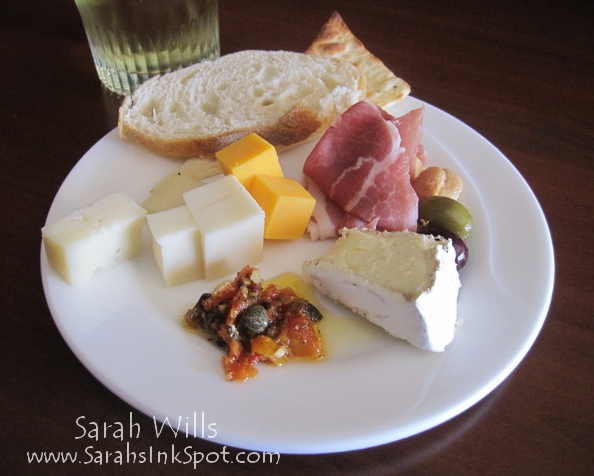 What a WONDERFUL day it was…and this evening we have the Business Share & Swap event…one of my favorite things!
Sarah
Founders Circle 2014 – Day Two – part one…