THIS AMAZING OFFER IS FOR TODAY ONLY (FRIDAY) – GET YOUR FIRST PAPER PUMPKIN KIT FOR JUST $5 – BUT HURRY – THIS DEAL ENDS AT 11.50 PM MT TONIGHT!
If you want to make something cute every month without trying to figure out what to make and putting together everything you need to make it, you really should give Paper Pumpkin a try!
This $5 purchase INCLUDES shipping and handling – please note – this offer is for new subscribers only!

Here is your link to "skip to the fun!' – be sure to put in the code ONEDAYDEAL to get the June Paper Pumpkin Kit delivered to your door for JUST $5!
BE SURE to input that promo code ONEDAYDEAL to get this special offer
It should automatically select me as your Demonstrator, but if you are prompted to do so, be sure to select me – Sarah Wills – in Volente TX
These kits are AWESOME – everything you need is contained in that orange box – including stamps & ink – making them PERFECT for taking on a road trip…to make on a plane…by the pool…while the kids are playing…they are PERFECT for summer!
Here is a short video detailing this fab offer from Stampin' Up! – click on the picture to play: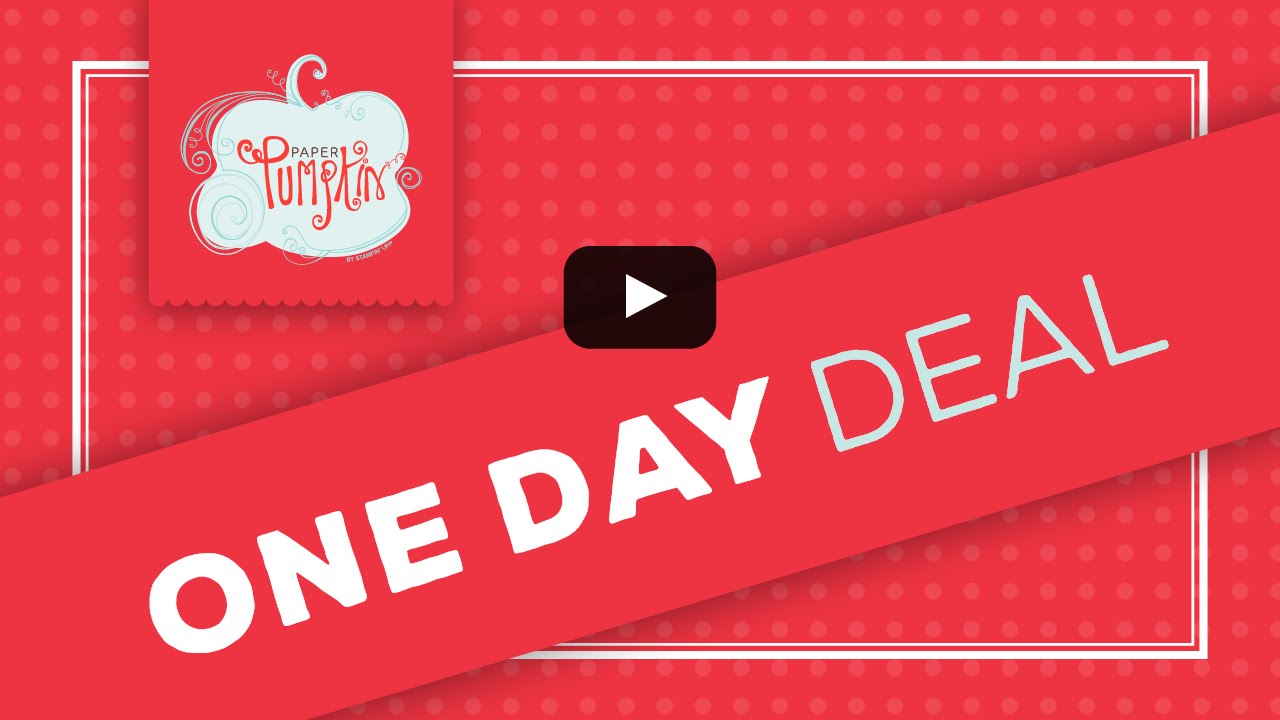 IF YOU SUBSCRIBE, RECEIVE YOUR $5 KIT THEN DON'T WANT TO CARRY ON – NO PROBLEM – you can cancel AT ANY TIME WITH NO PENALTY via the website – you don't have to talk to anyone about it – just click a box!
You have absolutely NO further obligation to purchase further kits – take advantage of this special offer – you have nothing to lose and a whole lot of delight to gain!!!
Got questions? I have the answers! Email them to me by clicking HERE
ONE DAY ONLY – GET PAPER PUMPKIN IN JUNE FOR JUST $5!