Welcome to the December Inky Friends Blog Hop!  This month we are showcasing the new Stampin' Blends Markers and each of us has chosen a month of the year and occasion to work with…for me, I have January and celebrating the New Year!

If you are starting here, a big warm welcome – and if you are already hoping in order, you will have arrived from the wonderful Betty who just showed you her absolutely beautiful Holiday cards.
I have a couple of cards to show you today plus a champagne bottle hanging tag – I invite you to come back and visit me on Monday where you will find full details, supply lists & a free Project Sheets for EACH item!
I figured that you are going to see a lot of coloring & blending on the blog hop and so I decided to show you a few different ways that you can use these amazing markers other than the traditional coloring in images on cardstock – because when I actually started looking for stamps to use for New Years projects I realized that there actually aren't that many of them and most do not need coloring in and so then I had to put my thinking cap on and see what I could come up with!
First up is my Happy New Year card featuring sparklers sticking out of a mason jar…for this card I wanted to show you a neat background wash effect you can create quickly & easily with Blends…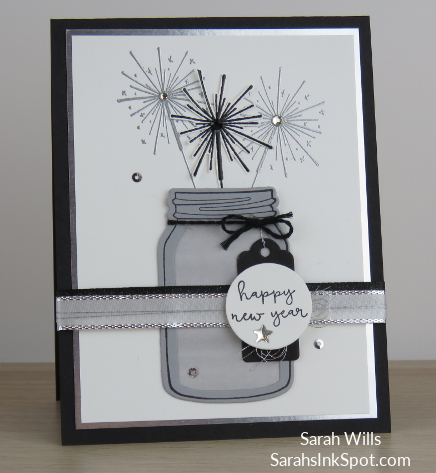 And so I decided to die cut a mason jar to use as a base for my sparklers to stick out from and the gray fill you see in that jar is created with the Light Smoky Slate Blends marker…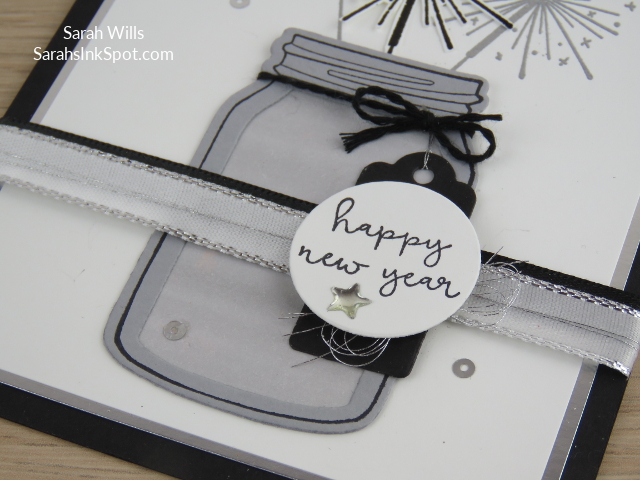 Just by making wide sweeping movements across the cardstock with a Blends marker you can create a watercolor wash background – how cool is that?  It's quick, easy and mess free!
Here is a little sample of what it looks like – you get those cool subtle line color changes making it even more wash-like.  See that light blue one?  I am using this exact technique on a card next Friday featuring a very sweet Mermaid so be sure to come back and check it out…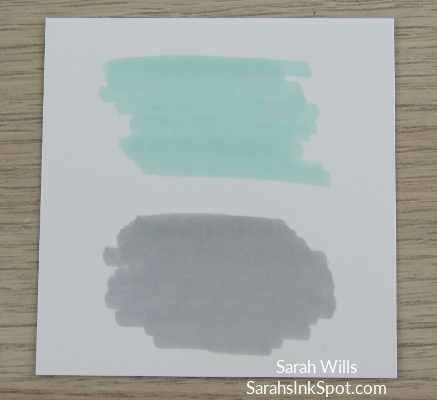 Next up is a tag to dress up a bottle of sparkling wine…on this project you will see that you can use Blends to color on Vellum cardstock…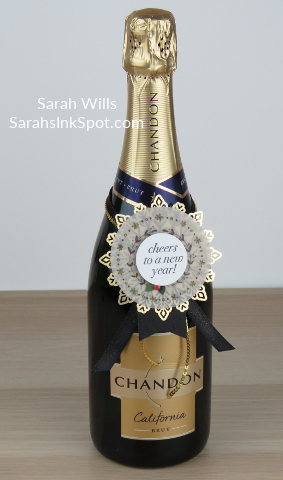 I stamped that round stamped image from Seasons of Whimsy onto Vellum and used Blends to color in those little flowers, dots and leaves…to keep the stamped images crisp, be sure to color on the reverse side.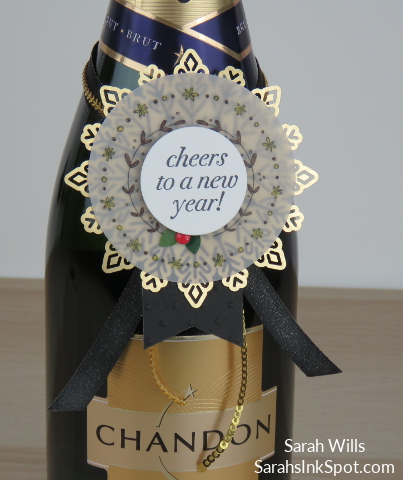 I added some embellies and bling and will have details of all that I used on Monday.
Here's another stamped image where I used Blends to color on to Vellum – it gives a subtle and pretty look – if you have stamps with stained glass images, this would be a beautiful way to color them in…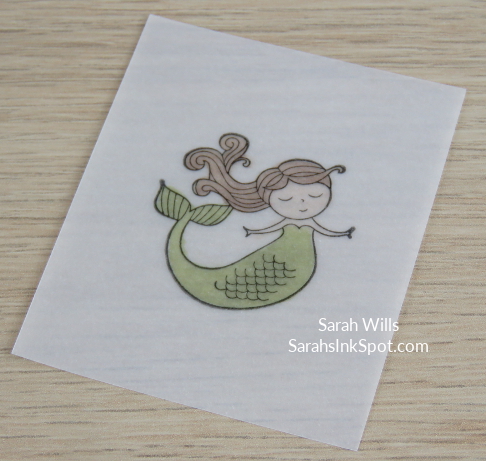 And now on to my last card…I wanted to show you how smooth and vibrant these Blends are…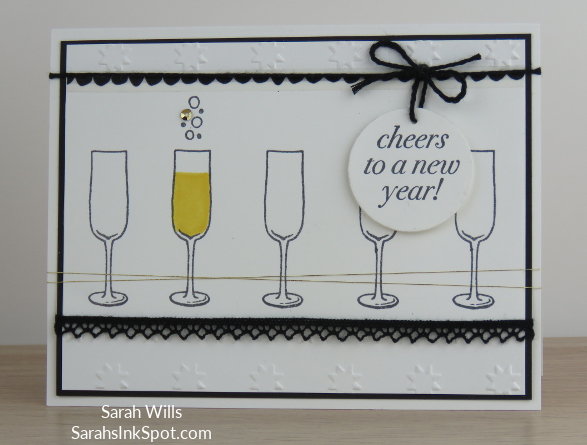 This is a simple black & white card with a splash of Daffodil Delight for the fizz!
You can see from this close up piccy that the Blends go on super smooth and give fantastic results.  I also went over the yellow with my Wink of Stella Glitter pen and check out how cool that looks – it looks like it's fizzing…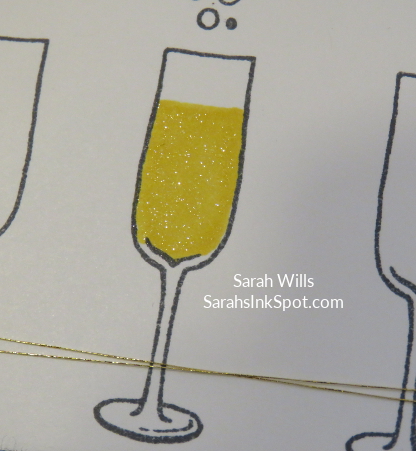 Don't forget to come back on Monday to get the measurements, more photos and free tutorial sheets!
A big thank you for visiting – click on the 'Next Blog' button below to go and visit the talented Sara and see what super cute projects she came up with…
Thanks so much for visiting & enjoy the hop – have a wonderful weekend!

Current Specials:
USE MY DECEMBER HOST CODE to get yourself a FREE TOOL ITEM with your order- click HERE to find out more!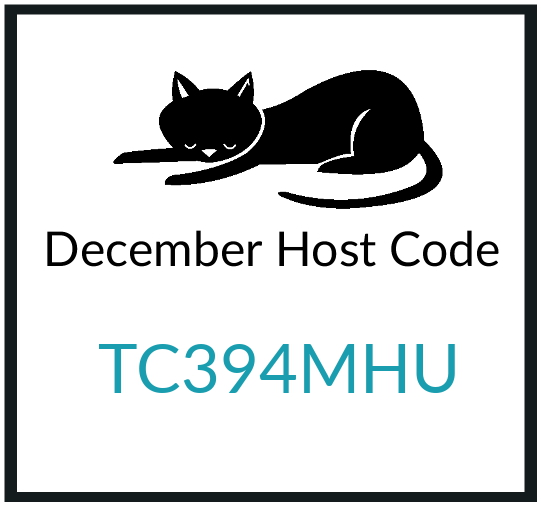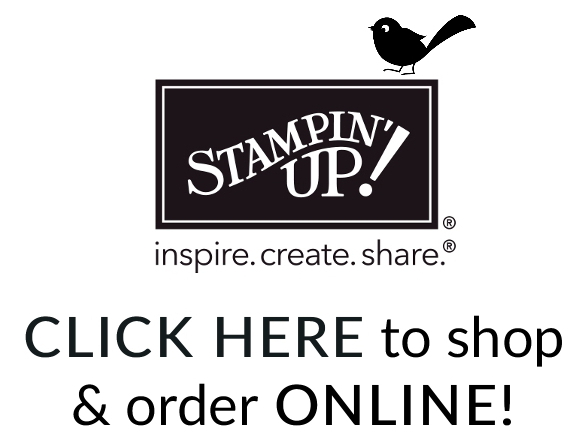 It's the Inky Friends Blending a Year of Cheer blog hop!