Welcome to 3-D Thursday and because there are 5 weeks this month, this week you get a BONUS – you get to see FOUR fabulous projects today!


We were all tasked with creating something using the Mini Paper Pumpkin Boxes and what I came up with is below – to find out what my three team mates made, please click on the 'next' button at the end of this post – enjoy the tour and I hope it gives you some inspiration for these great sized boxes!
COME BACK TOMORROW WHEN I WILL HAVE A FREE PROJECT SHEET WITH FULL INSTRUCTIONS SO THAT YOU CAN CREATE MY PROJECT BELOW + SEE MORE PHOTOS OF THIS FUN PROJECT!
So I had an idea to turn my Mini Paper Pumpkin Box into a Book that contains a Notecard Envelope Scrapbook Album + bonus Bookmark!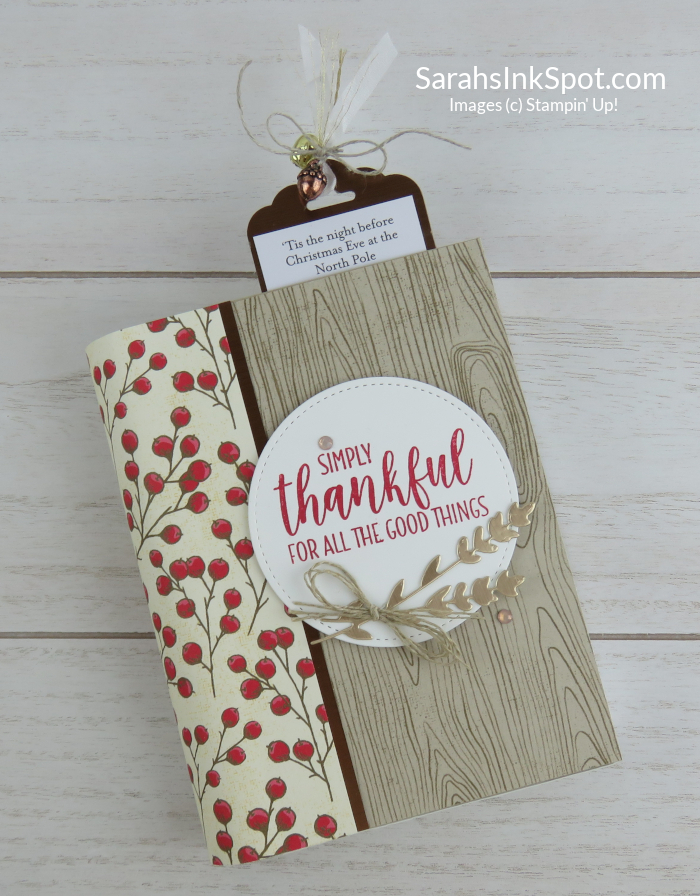 And the best bit is that you could use this for Thanksgiving OR Christmas – the papers I used are perfect for BOTH holidays and I found them in Poinsettia Place DSP (which is ON SALE through Saturday!) – so if you are like me and have good intentions and start a project for Thanksgiving but don't actually finish it in time, fear not – you can use it for Christmas gifts instead!
To turn my box into a Book I created the cover and spine using patterned papers and for the book edges, to get the look of stacked pages I used the Subtle 3D Embossing Folder and I think it worked really well…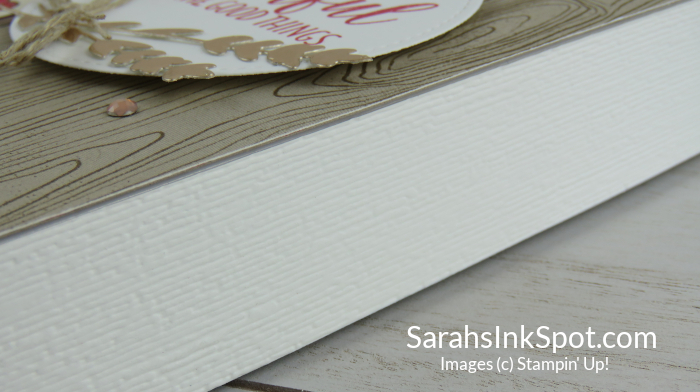 Here you can see the spine of the book – simply a piece of pretty paper curved around…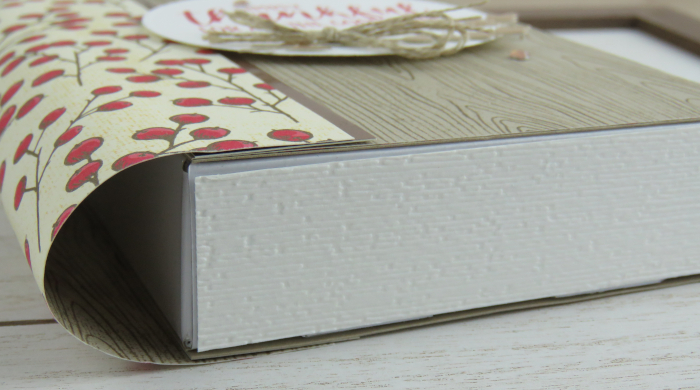 Open up my Book and here is what you see – a Red Velvet Paper lined inner (talk about luxurious!) with a pull-out Envelope Scrapbook…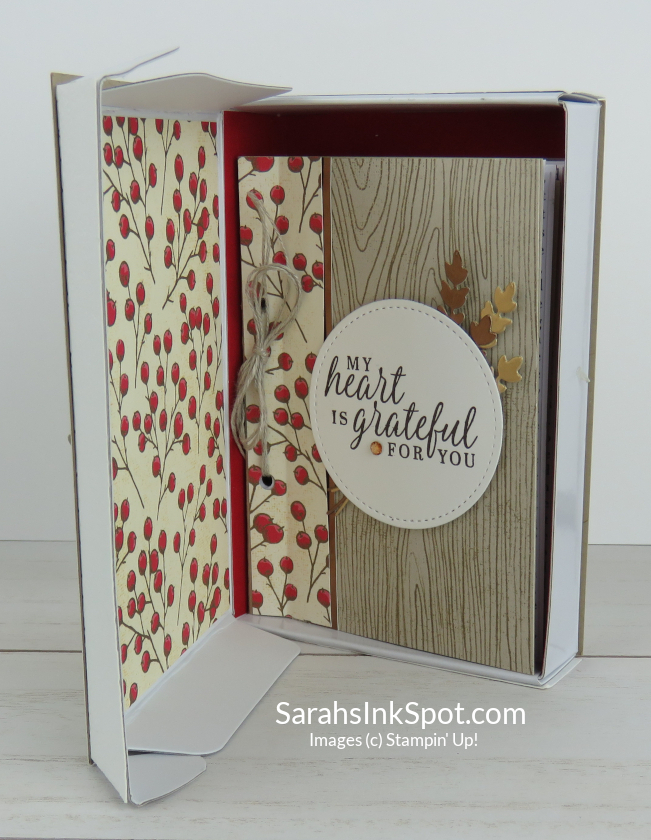 I decorated my Envelope Scrapbook to match the outer Book box and used three pieces of Linen Thread to bind it together – that beautiful sentiment is from the set Beautiful Autumn and the foliage is cut using dies from Sunflowers Dies and Brushed Metallic Cardstock…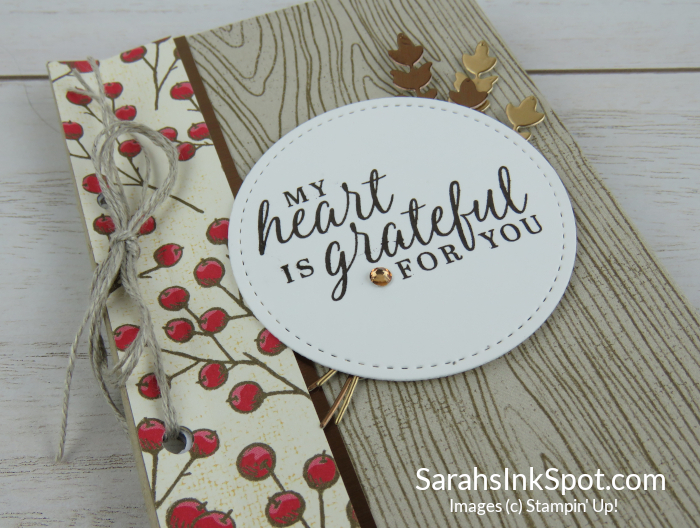 The inside scrapbook pages are created using four Notecard sized White Envelopes…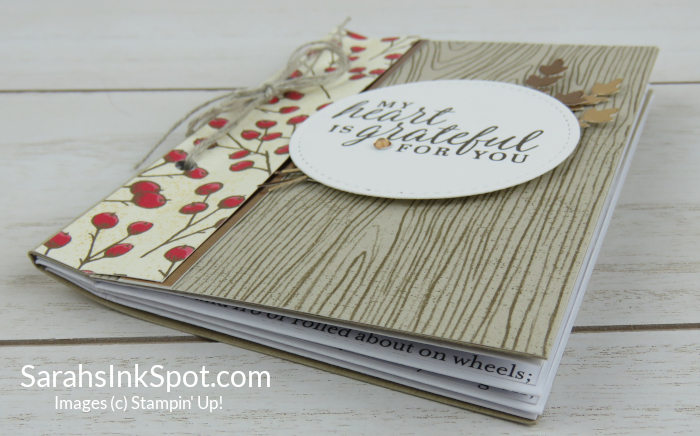 I cut the flaps off of the envelopes, scored them and stacked them – and to keep the book theme going, found book page 'script' papers in the Wonder of the Season DSP to cover them with – they seriously look like a book's inner pages!
I used a Circle Punch to make a thumb notch on the back side of each envelope and popped in little scrapbook pages that can be pulled out…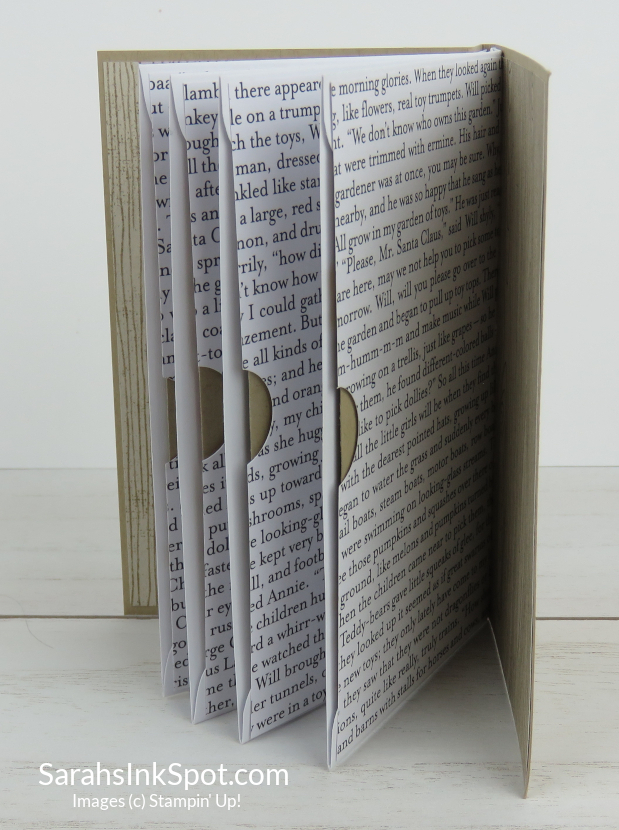 Here is a front view of the script covered envelope pages and all four pull-out pages including one I have added a photo & sentiment to – you can add photos, sentiments, embellishments to all of them or just a few of them  and you have the inside covers to use too – there are 18 surfaces in total available to work with!
Here is a completed pull-out scrapbook page…awww…this was many years ago!
I have not added photos and personalized this album because I plan to use this project as a blog candy giveaway in a few weeks but the page above gives you an idea of what you can do.
Here is a look at the front cover…oh how I love those papers!  That big beautiful sentiment is from the stamp set Country Home…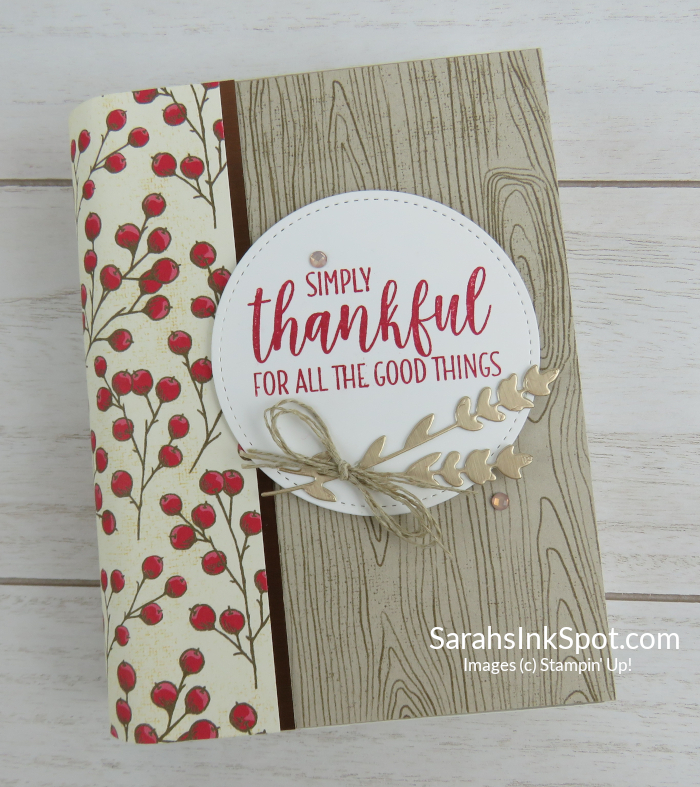 And here is the Bookmark that slides out the top – you can find the rhyme on the front of it printed on another sheet of paper featured in Wonder of the Season DSP – how cool is that?!

A little Acorn Trinket and a little gold Jingle Bell on the top finish it off nicely – I love how they pop out the top of the Book and jingle around when you move it!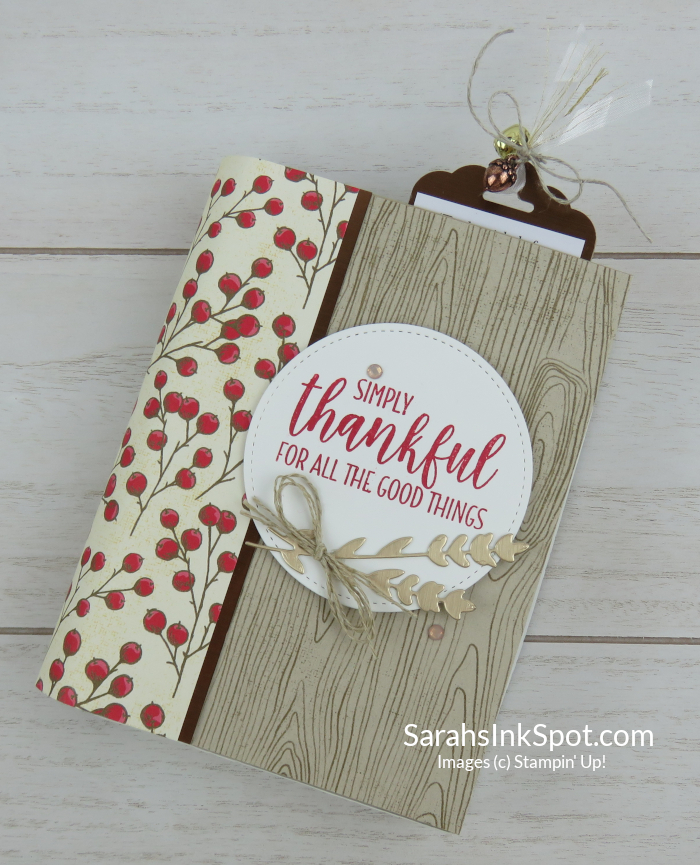 I had SO MUCH FUN creating this project and it inspired me to use these cute boxes more – here are the product details – click on the blue words to view in the online store: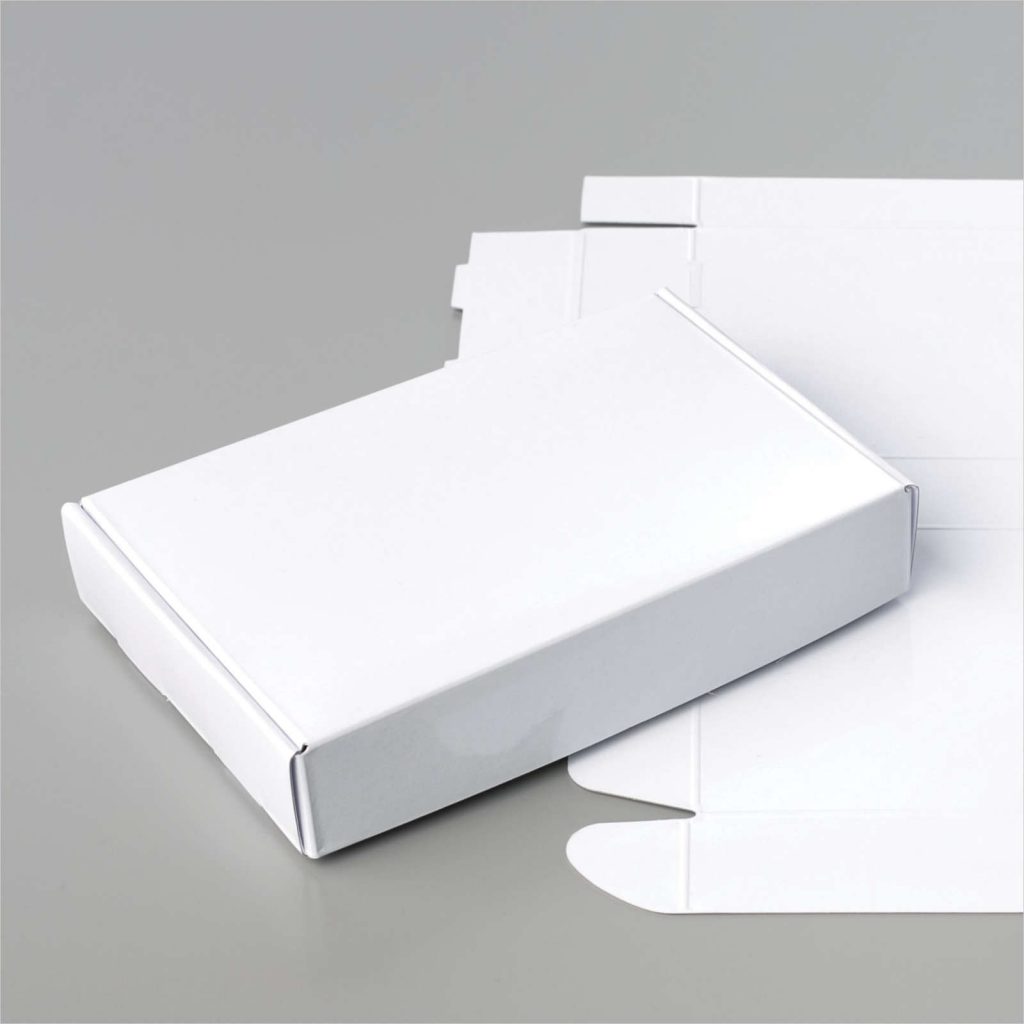 I hope you enjoyed my project – please click on the graphic below to go to the next stop of our Blog Hop – your next hostess is Nicolle Belesimo at Ellocin Designs – I know you are going to love her project!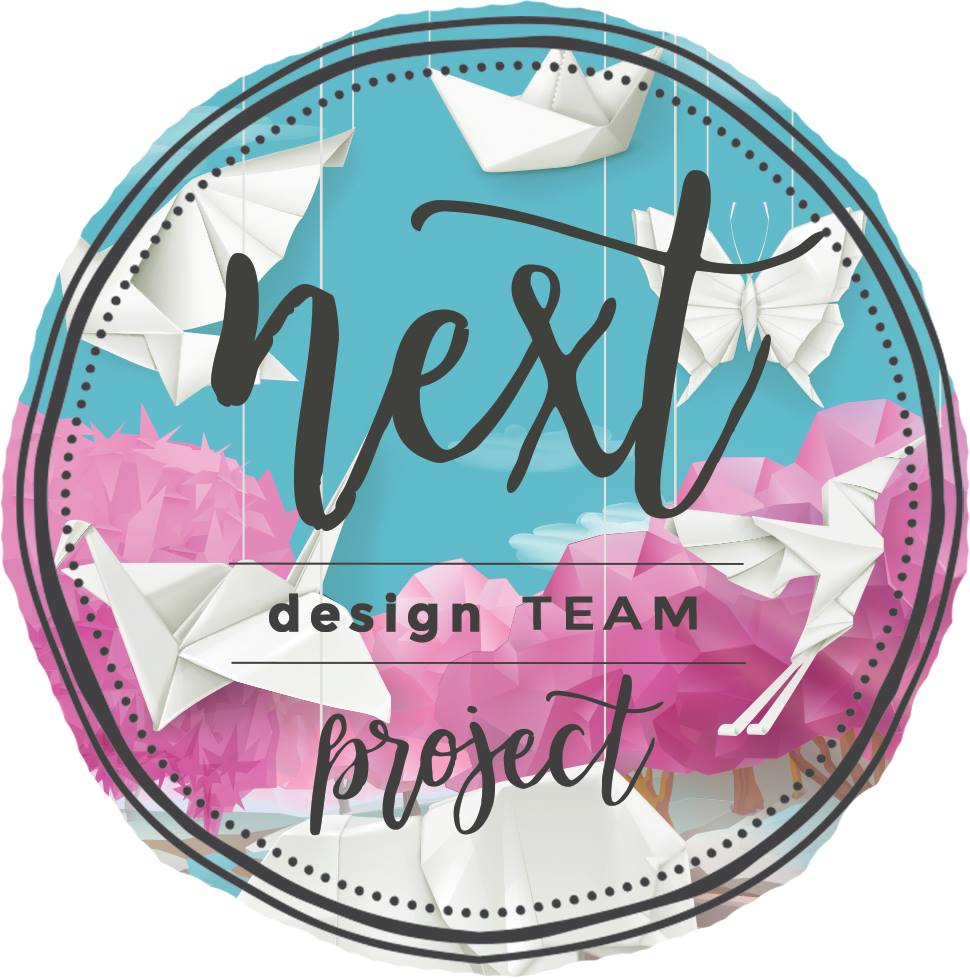 Here are the supplies used to create this project – click on any of the products below to find them in my Stampin' Up! online store:
And here are the Adhesives & Tools I used on this project:
Thanks so much for visiting – be sure to come back next Thursday for the next 3-D project – to make this easy, you can subscribe to my blog using the 'Get Blog Posts by Email' button on the right so that new posts will be delivered automatically into your inbox!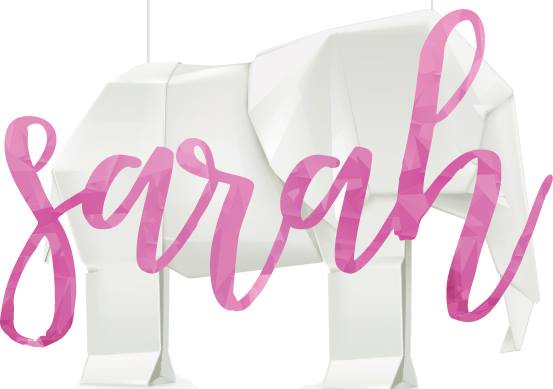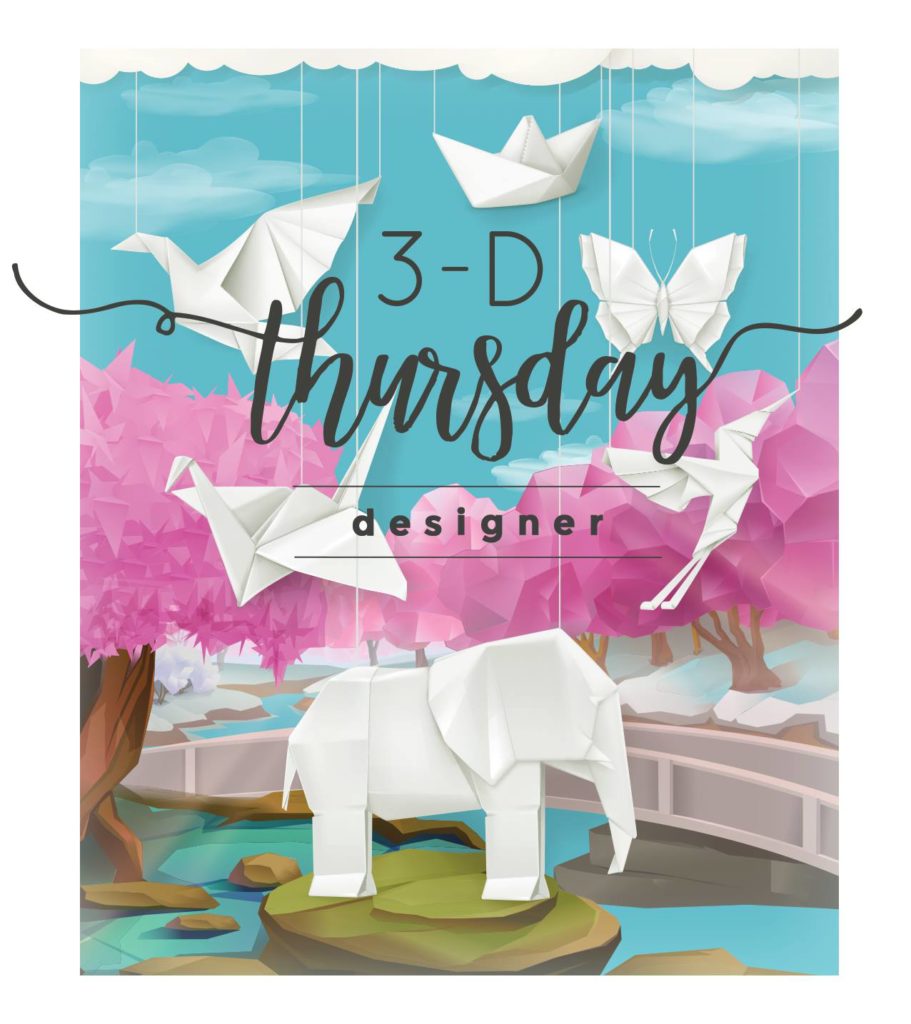 Current Specials:
DON'T FORGET TO USE MY HOST CODE – ZEE67KCX  – to get yourself a FREE WINK OF STELLA GLITTER BRUSH with a $50 spend   CLICK HERE to find out all about my Host Code program that gives YOU a FREE gift with EVERY order that you place in my store!