I'm a bit late playing with the August Paper Pumpkin Kit called World's Greatest!  But that's the great thing about these little kits – easy to store, they don't take up much room and you can play with them the minute you get them or months later!
You can make the cards as they were designed to be made by Stampin' Up! and/OR you can have some fun and play with the kit contents to see what else you can make – also known as Alternative Projects.
So I made the designed cards but then had leftovers and so much fun using the cut-outs to create some 3-D treats (my most favorite things to make!) – below you will see those Alternative Projects that I came up with – I now wish I had subscribed for another one of these kits because I wanted to carry on designing but alas I ran out of supplies!
Here are my three alternative projects – a Trophy fronted Hershey Nugget Stack, a Card that holds a Gift Card on the front and a little Ribbon Wrapped Nugget Stack: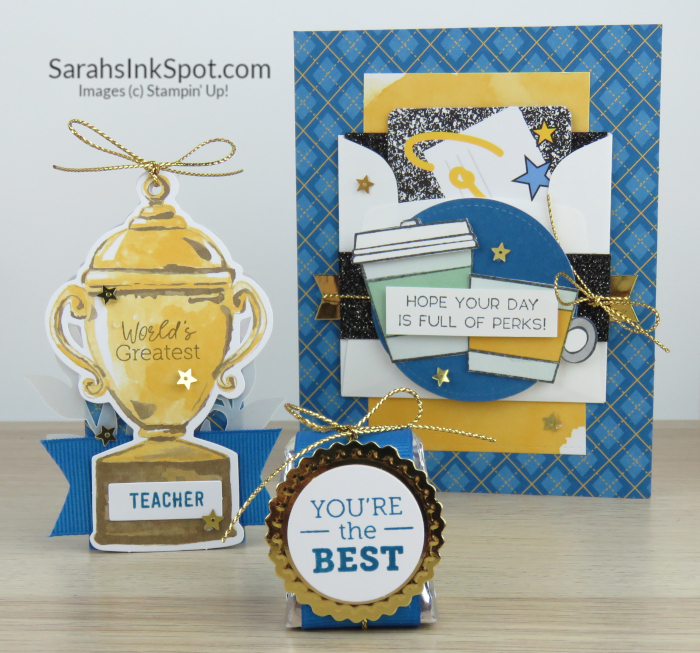 First up is my favorite – the Trophy fronted Nugget Stack – how sweet is this?  AND this was SO MUCH FUN to make!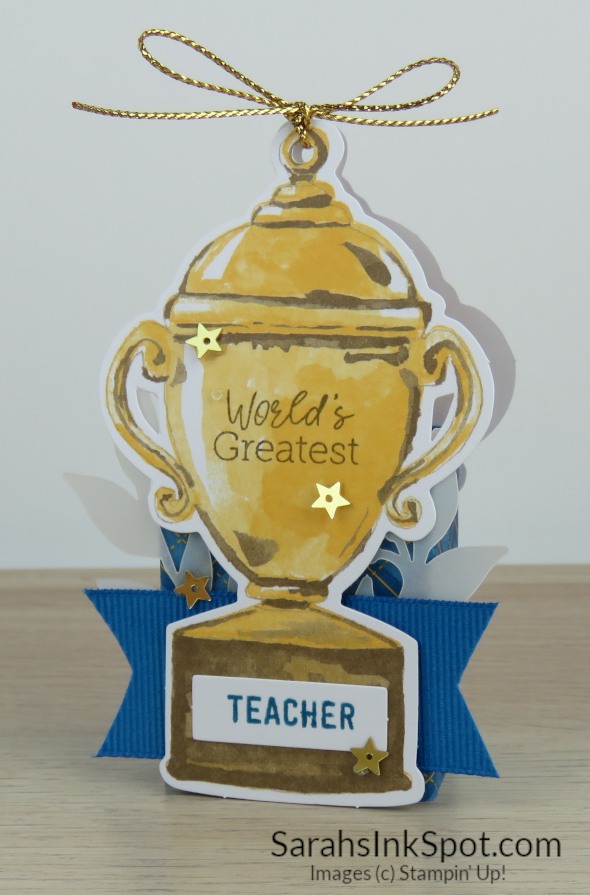 I created a Pacific Point cardstock box and then wrapped around a patterned piece of card front from the kit – I used the same sized box for a recent halloween treat and you can find that tutorial giving you measurements & directions for it by clicking HERE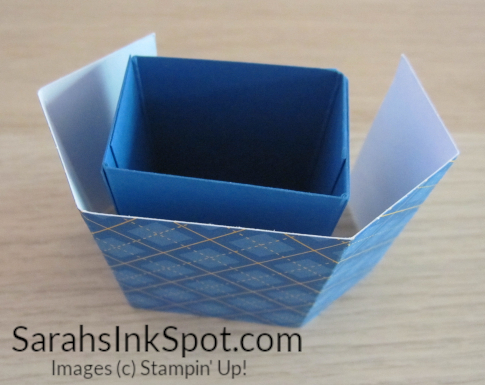 I then attached the vellum leaves and back-to-back trophies from the kit and tied them together with a piece of Gold Trim.  The blue ribbon also comes with the kit and I cut a piece to size to go behind the front trophy and notched a V in each end.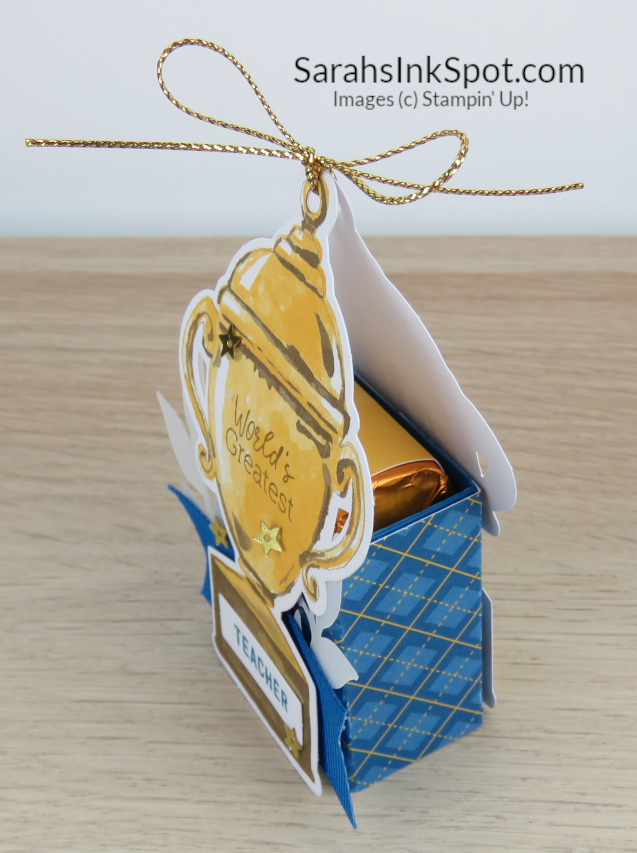 Here is a birds eye view of what's inside – there is a stack of three Hershey Nuggets each covered with a 2″ x 1″ strip of patterned paper cut from another Kit piece…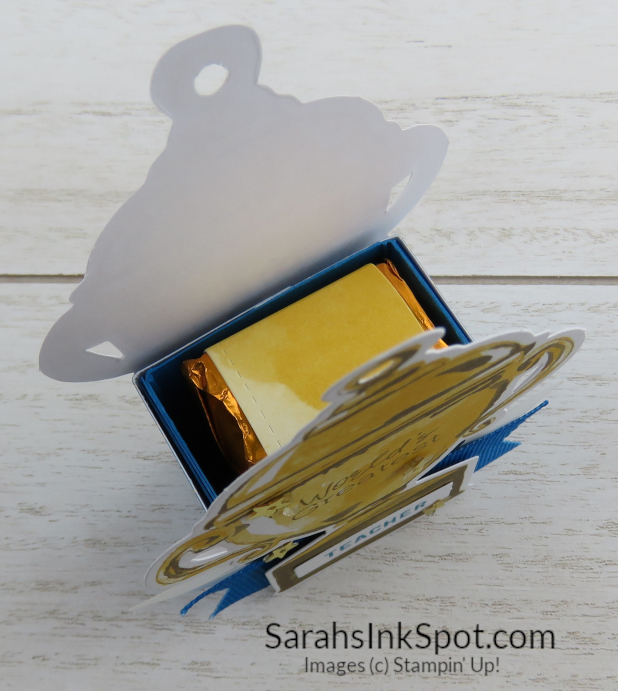 And I used Soft Suede Ink to stamp '#1' on the back trophy and 'world's greatest teacher' on the front – all stamps are in this Paper Pumpkin Kit's stamp set…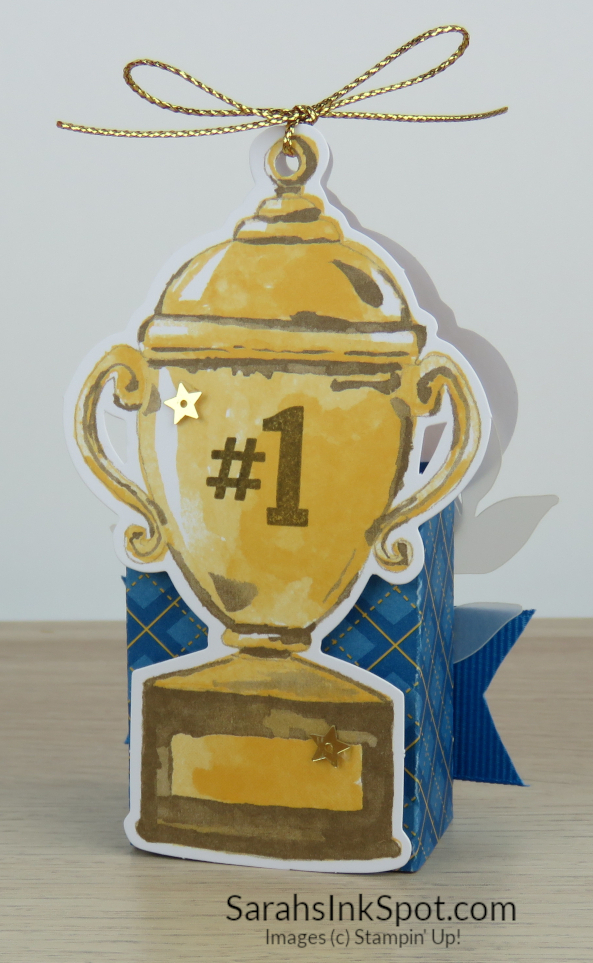 The finishing touches are those sweet gold star sequins dotted around – again, another component of the kit!
To make your trophy cut-outs go further, you could just use one on the front per stack as shown here – same box, same nuggets just one trophy on the front…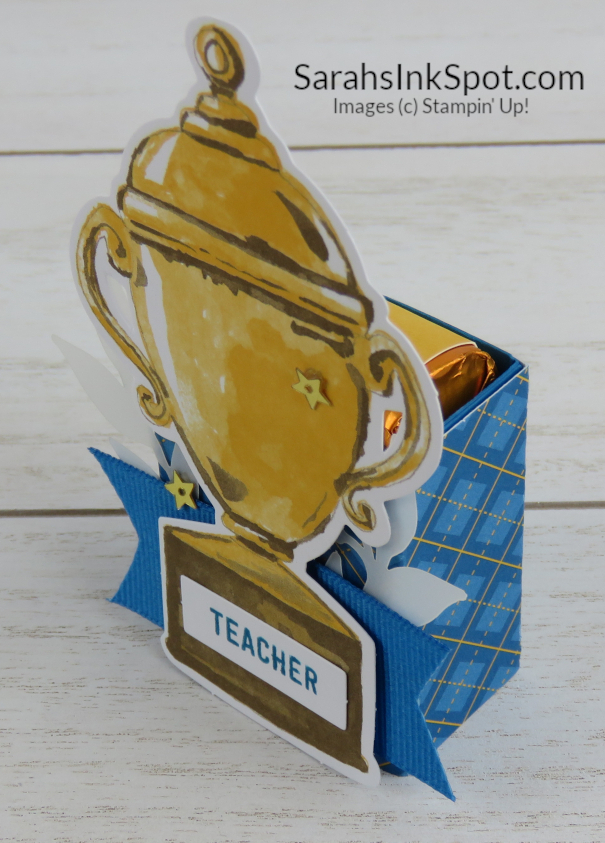 Not too shabby and by only using one of those trophy cut-outs per treat, you can make double the amount – bonus!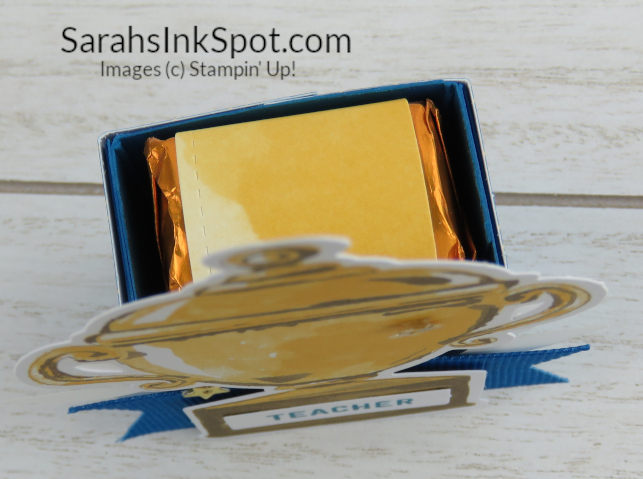 Moving onto Project Two – maybe this one is my favorite after all!  This was also a blast to design and features a Starbucks Gift Card that pulls out from the front of the card…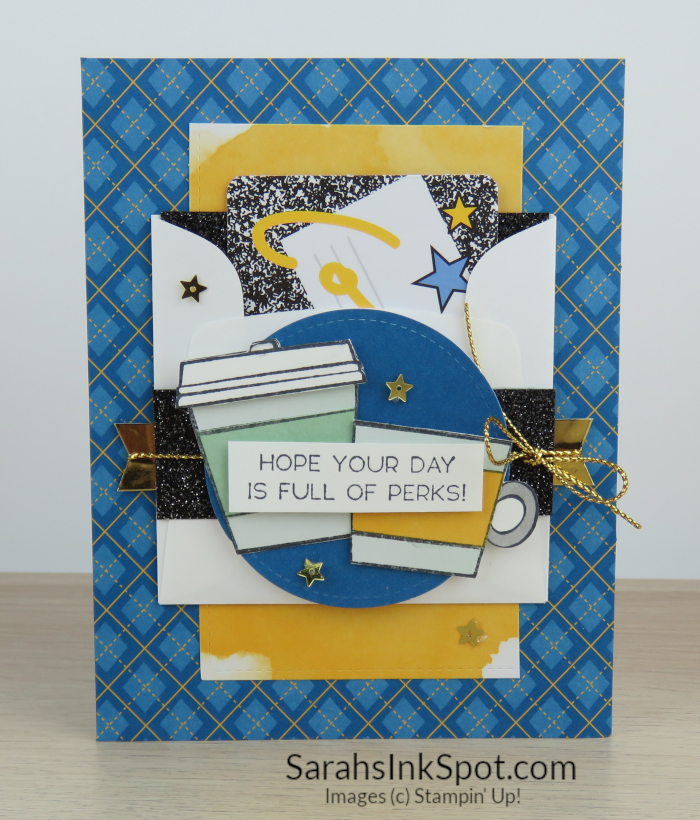 This was actually the first alternative project I made when I realized that the colors of the kit matched a gift card I found in Starbucks a few weeks before – and thus a coffee themed card was born!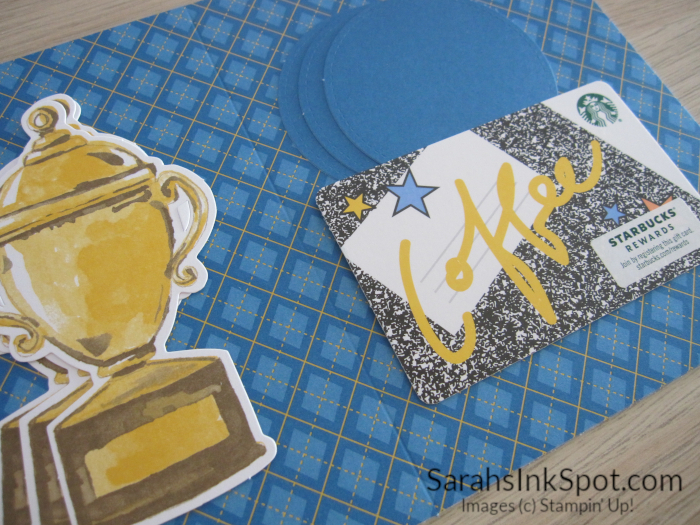 This card was so much fun to create – the card base is from the kit as is the background yellow layer – the gift card slides into a 3″ x 3″ Whisper White Envelope that I cut the flap off of and slid in a piece of Black Glitter Paper to line it as it ties in with the gift card.
I stamped those coffee cup images using stamps from Press On directly onto patterned papers in the Kit and cut them out/paper pieced them – I attached them onto a stitched blue circle from the kit and I absolutely adore how they turned out and they worked perfectly for my coffee gift card theme!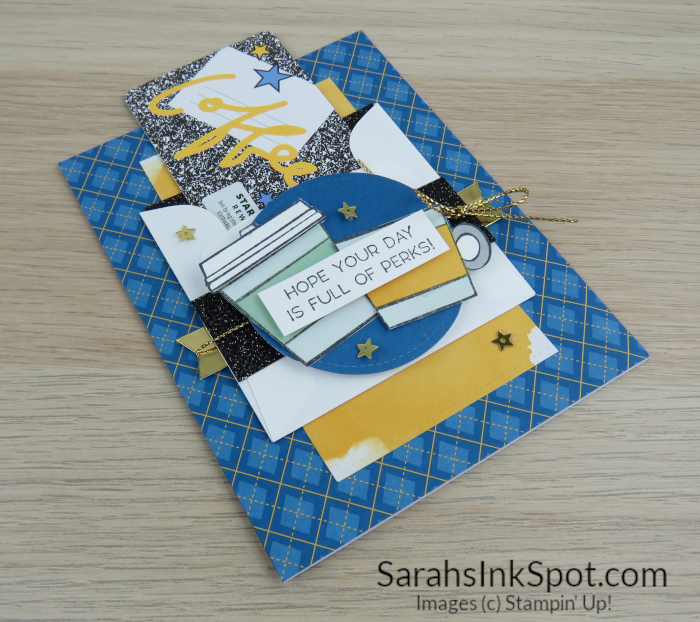 And finally onto the most simple project – my Ribbon Nugget Stack!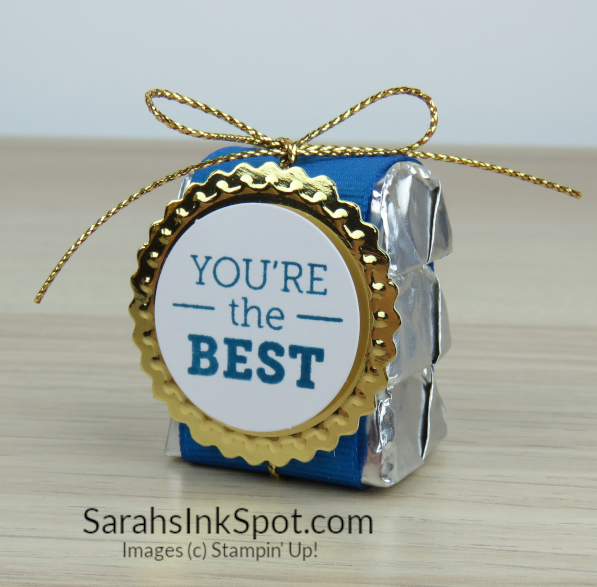 This one came to be because just about all I had left from the kit was some ribbon, gold stars and scalloped gold circles…and Nuggets…there are always plenty of those in our house!
So I stacked them up and voila – an easy treat using up my kit leftovers!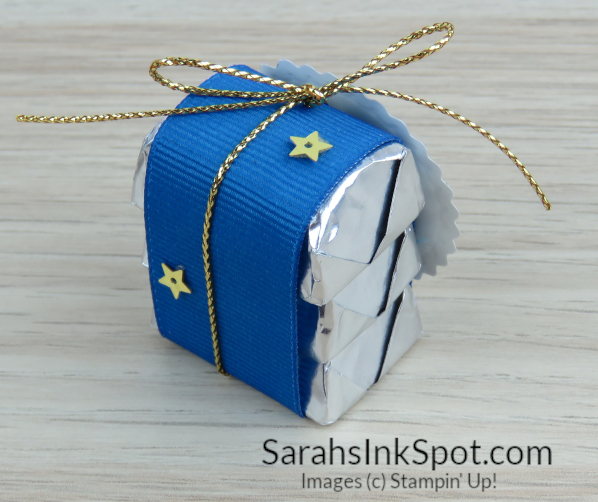 AFTER THIS, I NOW ALWAYS ORDER AN EXTRA KIT FOR MYSELF SO THAT I CAN USE ONE TO MAKE THE CARDS AS DESIGNED AND I HAVE ANOTHER TO EXPERIMENT AND PLAY WITH TO MY HEARTS CONTENT!
DO YOU SUBSCRIBE TO PAPER PUMPKIN?  If not, you can find out more by clicking HERE
Here is the August 2020 World's Greatest Kit: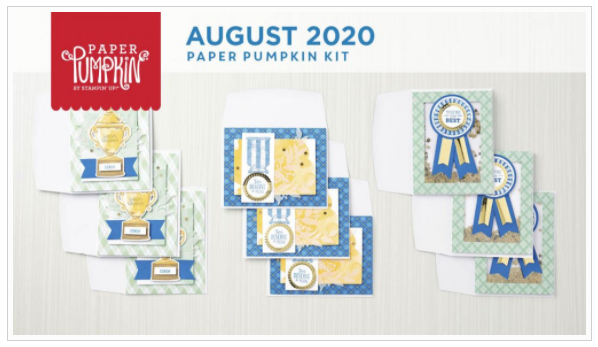 And here are the three original cards: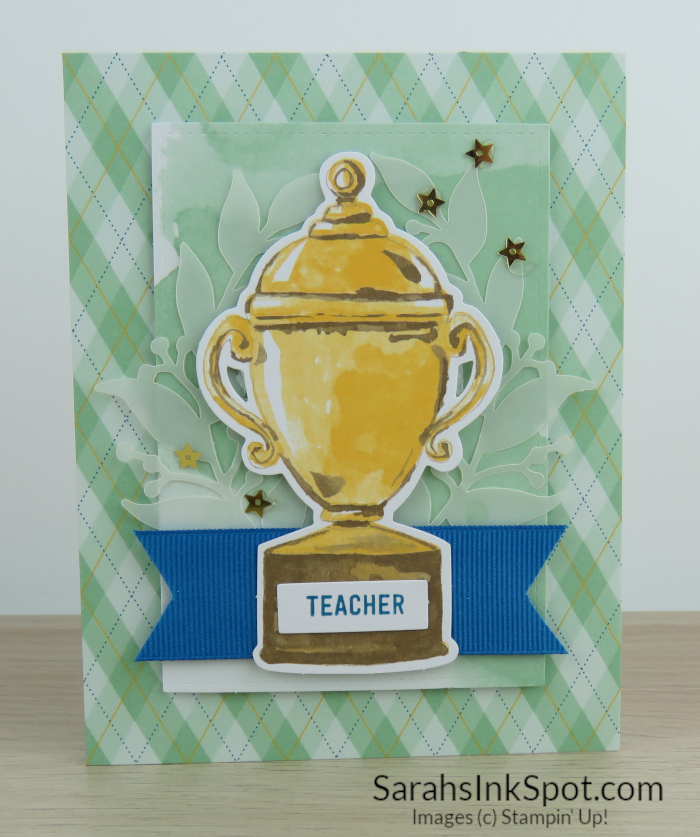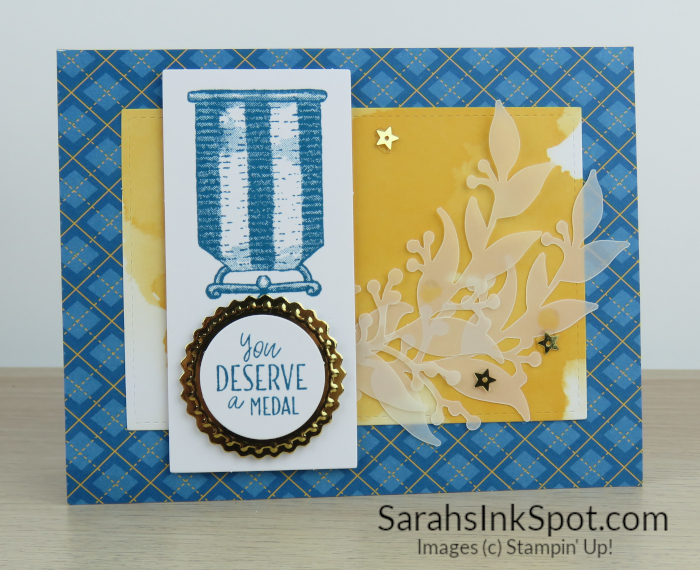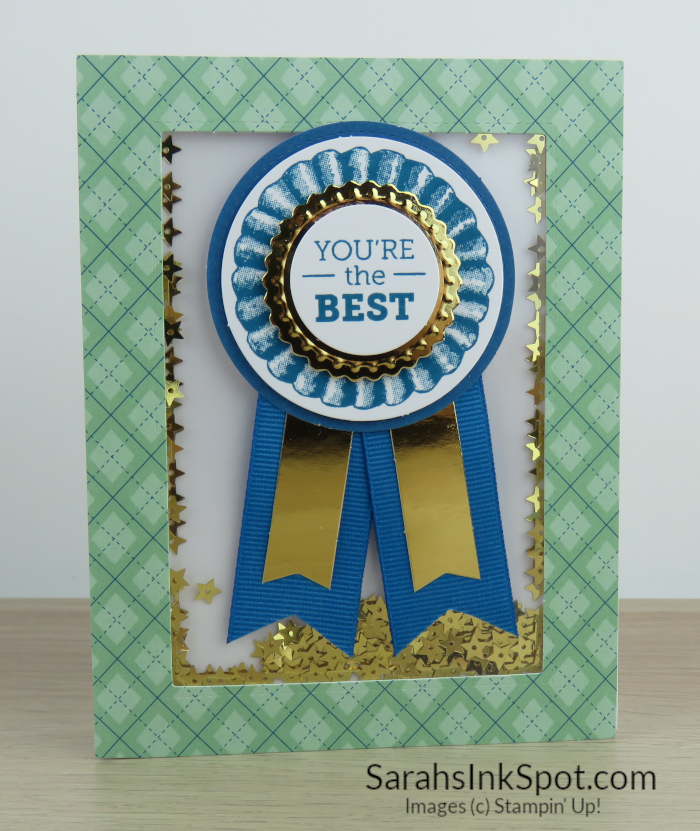 Here are the supplies used on my Alternative Projects – click on any of the products below to find them in my Stampin' Up! online store:
Thanks so much for visiting – wishing you a wonderful Sunday!

Current Specials:
DON'T FORGET TO USE MY HOST CODE – ZEE67KCX  – to get yourself a FREE WINK OF STELLA GLITTER BRUSH with a $50 spend   CLICK HERE to find out all about my Host Code program that gives YOU a FREE gift with EVERY order that you place in my store!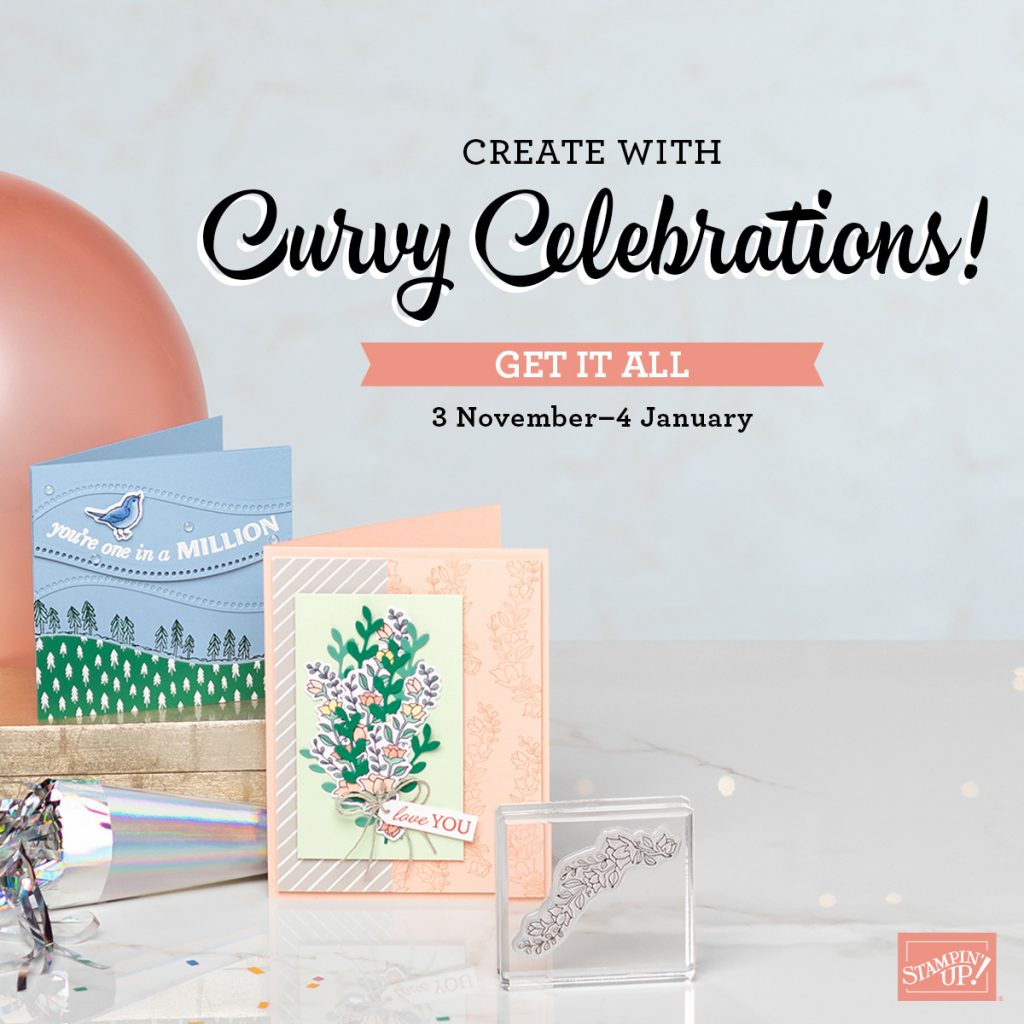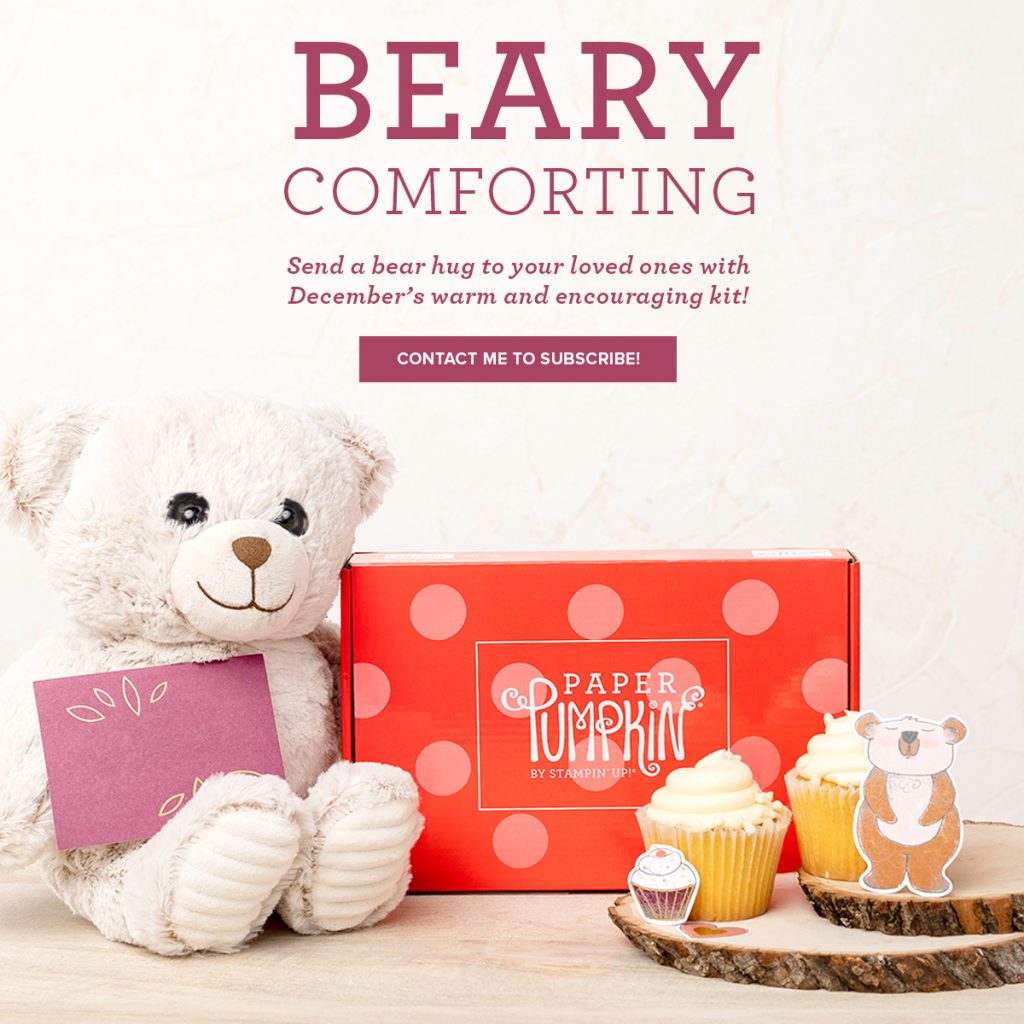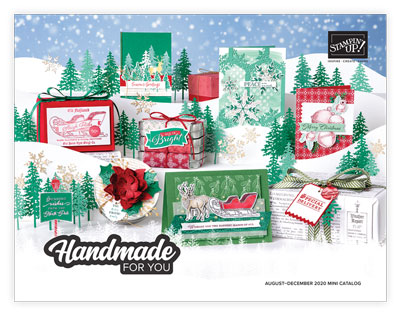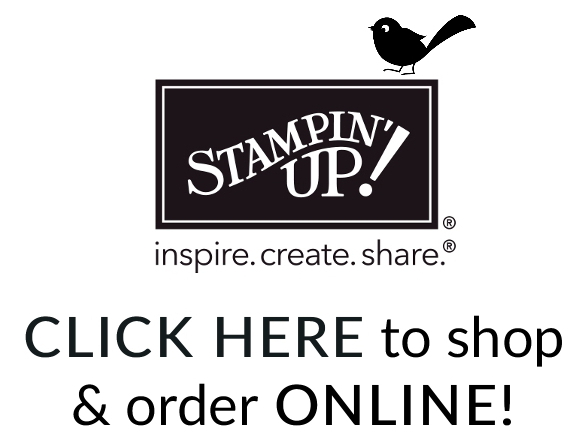 Paper Pumpkin Alternative Projects using the World's Greatest Kit!