Here is my third video tutorial and it shows you some fun things including how to create a torn edge, how to use punched images in a way that you can't use them in real life and how to do a little something cute with Santa…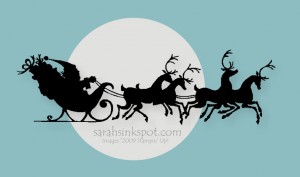 As a stamper, My Digital Studio opens up your stamping world to a whole new level…and it is sooo much fun to play with!
You can view this tutorial below – for the clearest viewing click the play button and when you have done that, you will see a HD button on the bottom of the screen – click that – and to make it full screen simply click on the square button next to that – to get back to the original size press your ESC key.
You will always find a link to my newest tutorial on the sidebar on the right – and you will find my growing library of My Digital Studio Video Tutorials by going to the tab at the top of my blog marked 'Tutorials' where you will find a link to a page dedicated to them – you can also view them by clicking here
If you would like to receive automatic emails that let you know when I update my blog, including when I add new video tutorials, you can do so on the sidebar – simply scroll down to the box where you enter your email address and click subscribe – it's as easy as that…
AND JUST RELEASED LAST WEEK – SOME BRAND NEW DIGITAL DOWNLOADS TO GIVE YOU MORE OPTIONS FOR MY DIGITAL STUDIO JUST IN TIME FOR THOSE HALLOWEEN SCRAPBOOK PAGES – FIND OUT MORE BY CLICKING HERE

You can purchase your copy of My Digital Studio and/or download the new images by clicking HERE – click on 'shop now' in the top right corner which will take you to the online store – you will see Digital Crafting on the left – click there and it will take you to My Digital Downloads where you can view and purchase these items – when you purchase the digital downloads they will be available for instant download to your computer…how cool is that?
My Third My Digital Studio Tutorial is Here!