An empty Altoids Peppermint Tin and transforms it into a beautiful little scrapbook keepsake…
Simply by using paint, ribbon and papers you can transform an empty tin that you would otherwise throw away into a cute mini scrapbook album that has 17 pages inside to add photos and journaling to.
And being small and lightweight it makes the perfect gift to mail to loved ones who live far away.
Please read on for details on how to make it plus a link to my free printable tutorial and this week's blog candy…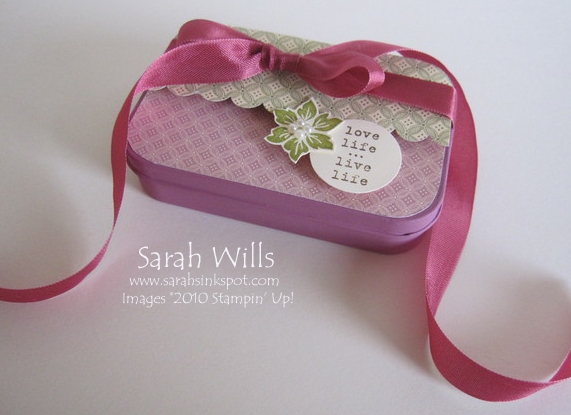 I first learned to make these a few years ago – my wonderful talented friend and team member Annette taught me how to make these and I had forgotten about them until I came across a couple in my closet – including one that my hubby had 'borrowed' on the understanding he had to return it for me to alter…well, he pretty much altered it himself, but more about that later…
I painted my tin using Making Memories acrylic paint in the color Plum and I used papers from Springtime Vintage DSP and Rose Red Seam Binding to decorate my lid and inner pages.
My sentiment?  Taken from the set You're a Gem and my flower is from the FREE Sale-a-bration set Bliss – I added a few Pearls to the center for a cute touch.
So what's inside? When you open the lid this is what you see…
I decorated the inside of my lid to match the outside and used that gorgeous sentiment from the stamp set Bliss which I punched out using the Decorative Label Punch…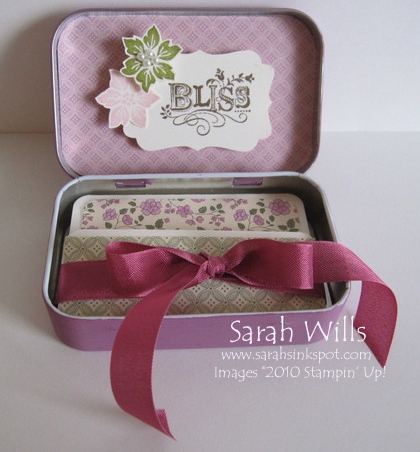 See that beautiful Seam Binding bow? Undo that and this is what happens…
A cascade of beautiful little scrapbook pages to fill with photographs, journaling and embellishments…17 in all…

And on the other side the pages are covered using similar papers from Springtime Vintage DSP – I chose to match in with this side but you can make the other side a completely different color & theme which also works well.
I absolutely LOVE how these turn out – and they are very mailable too – you can fit some much into these and even when you've added photos and embellishments, the tin has plenty of depth to accommodate them.
WANT MY FREE TUTORIAL SO THAT YOU CAN MAKE YOUR OWN CUTE EASTER BASKET? Click HERE to find it in my Project Tutorials section where you will find a printable version too!
So that story of what happened to my tin that my hubby borrowed? He was going off on a dirtbike ride in Mexico and wanted a small tin to house some tools to put in his toolbag on his motorbike.  I only had a couple of Altoids Tins available and so I told him he could only borrow it and that I needed it back to make these mini scrapbooks.
Well, off he goes and on his return he proudly gives me back my tin…umm…not quite in the condition it left in…you see, offroad motorcycles take quite a beating as does everything on it…evidently the tools in there had distressed my tin quite nicely…and this is how it was returned to me…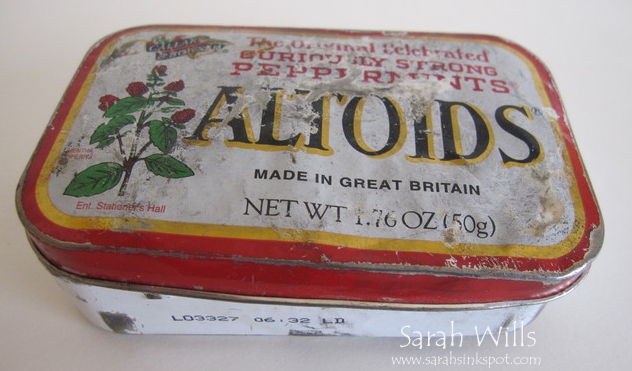 Mmm…not quite suitable for what I wanted it for, but I just had to keep it because it always makes me smile when I come across it!
OK onto this week's Blog Candy…leave me a comment to let me know what you think of my Altered Altoids Tin and you will be entered into a drawing where one lucky winner will be drawn on Friday…
That lucky winner will receive a kit including an empty Altoids Tin and supplies to decorate and fill it – so be sure to come back Friday and see if you are the winner!
And don't forget that there are only 2 weeks left of Sale-a-bration! Just two weeks left to get those freebies including the beautiful Bliss stamp set which will be gone for ever after March 31st – click HERE for more information.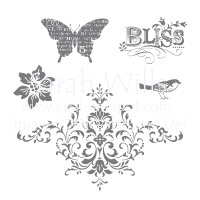 CLICK HERE TO ORDER YOUR STAMPIN' UP! SUPPLIES ONLINE!
Tutorial Tuesday recycles…