Well again you might be wondering…where has Sarah been this last week…no blog posts?!  What is going on?!
Remember a couple of weeks ago I told you were are in the midst of prepping our house to sell it?  Remember I said that we were nearly done?  Apparently not so much LOL!!!
I haven't disappeared off of the face of the earth…it's just been hard to get into my craft room to get anything at all done – last Monday the painters arrived and the house has been in chaos ever since…the kitchen has been shrink-wrapped (quite literally!) for 6 days, things have been taped off, demolished, and the amount of dust on EVERYTHING is unbelievable!!!
They are removing wallpaper, texturing walls in bathrooms & the kitchen and painting almost everything that doesn't move…coupled with the fact that the kids are home from school for 3 months and…well…all I keep telling myself is that it WILL all be worth it in the end!
So I thought I'd give you a photographic snipet of my world right now so you can see why I've been absent from blogging…plus I've also been prepping new catalog packets…BUT I will be posting a little project on Tuesday since I can now get back in my room and get busy – yay!!!
This is what the kitchen has been like for a week…let's just say I've had enough of eating fast food right now!!!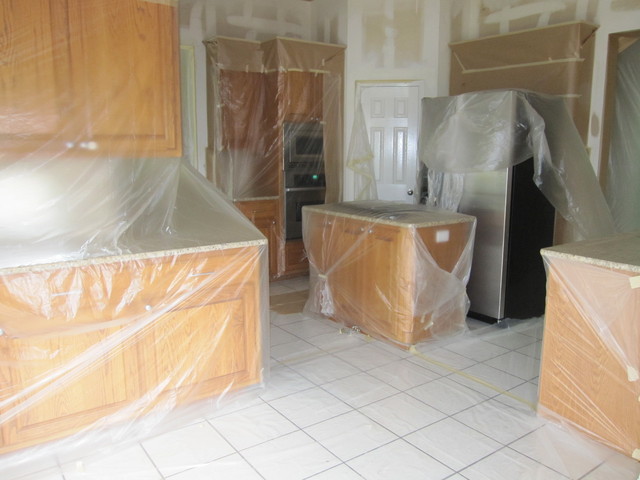 One of the bathrooms…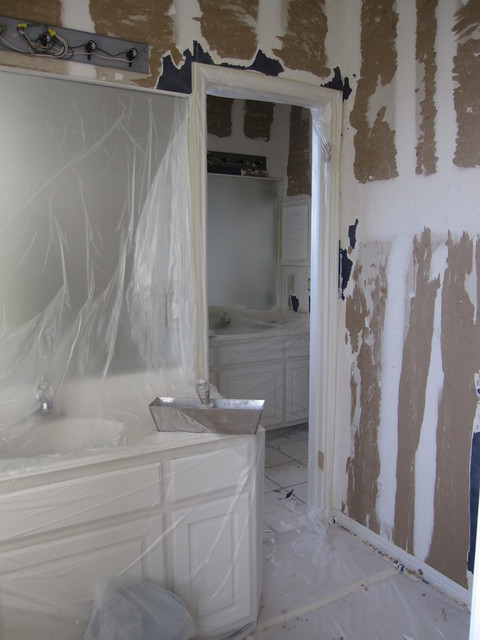 And the other…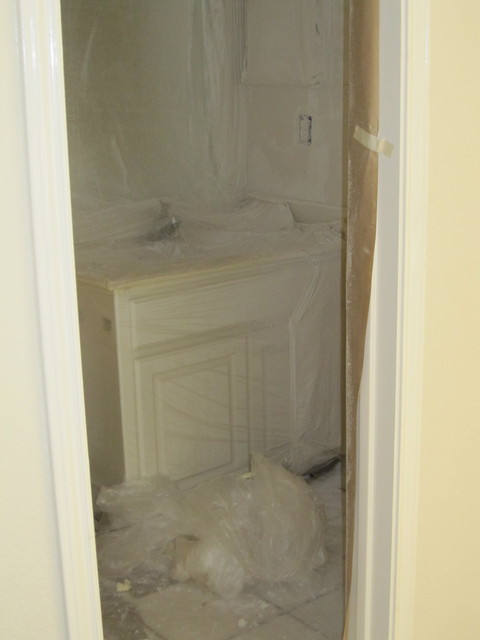 And finally…just to bring a smile…the day we were packing the bathrooms up…guess who thought he'd hide from us?!  I think he didn't want to get painted!!!
Cute, eh?!
More on Tuesday…I promise I'll be posting a cute summer party favor idea along with a tutorial…have a great sunny day!
Demolition, dust and upheaval…