Just a very quick note for the fabric loving Bargain Hunters amongst you…Stampin Up just announced selected packs of Designer Fabrics for JUST 99c…
BUT HURRY – they are ONLY AVAILABLE WHILST STOCKS LAST!
It's a Stampin' Up! fabric frenzy! Get select Designer Fabrics for just $0.99 — no limits, and only while supplies last!
You can see these fabric packs in the Clearance Rack – there are 4 packs available and they are:
121818 Sweet Stitches  0.99
121716  Deck the Halls  0.99
121817  Springtime Vintage  0.99
121715  Candy Cane  0.99
Each pack contains 3 extra wide fat quarters – each sized 28″ x 18″ – you get 3 pieces this size in each pack – and there are no limits to how many packs you can order!
Stock up for those Holiday projects NOW!
How do you get your packs of Designer Fabric for just 99c?
Click HERE to go to the Clearance Rack in my online store – you can either click 'show all' to see all the clearance bargains or pop each fabric item code into the search box to go directly to that product…
Simply add to your basket, check out and your fabric will be on it's way to you!
Want to see them?
Here are those beautiful Designer Fabrics – click on the picture of each to view it in the online store…
Candy Cane: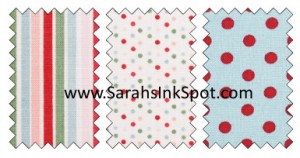 Sweet Stitches: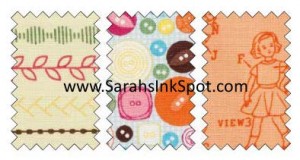 Springtime Vintage: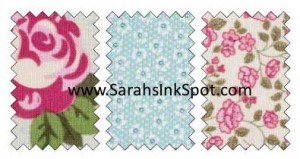 Deck the Halls: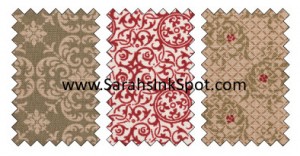 Not sure what the Clearance Rack is?
Go check it out – there are lots fabulous bargains of items no longer available in the current catalogs that you can get at a fabulous discount including papers, dies and all sorts of embellishments.
You can place Clearance Rack items AND regular catalog merchandise on the same order – please note that Clearance Rack items are are ONLY available on orders placed by you directly online using that link above – I am not able to place your order for you.
WANT SOME?  THEN I ADVISE RUNNING FAST TO GET YOURS – AT THESE PRICES THEY WILL SELL OUT QUICKLY!
CLICK HERE TO GET YOUR CLEARANCE RACK BARGAINS TODAY!
HURRY – Select Stampin' Up! Fabrics JUST 99c a pack!