Thursday is a day left for us to whatever we choose…shop, relax, hike, visit the area's parks, do our make & takes…whatever we like…

I chose to hang out at the hotel and spend time with both old & new friends…I also took some photographs of the display board featuring new upcoming products and am allowed to share these with you so please read on to find em…
But first things first…the food offering at the snack shack LOL…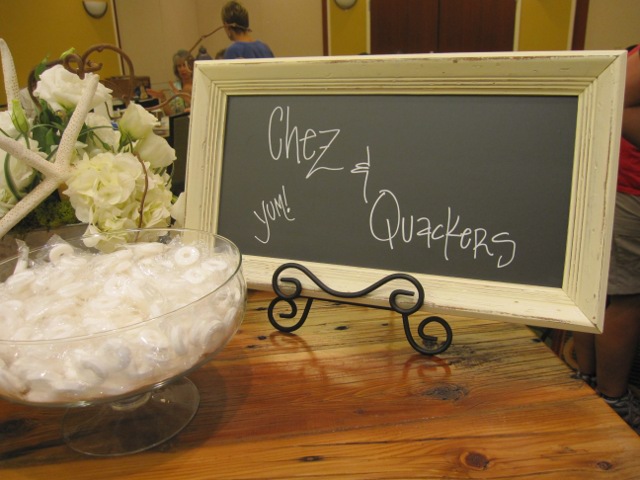 Delicious cheese, crackers & grapes plus a trip to the seaside would not be complete without a freezer full of ice creams & popsicles…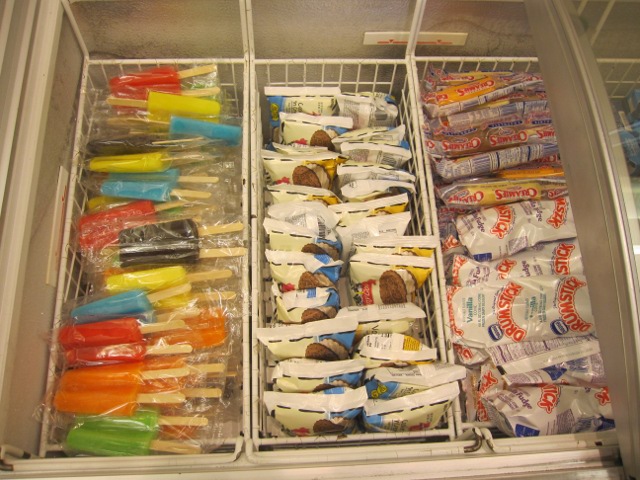 And then of course you just have to Plinko for a prize…here is today's board & prizes…different types of Designer Series Papers are up for grabs!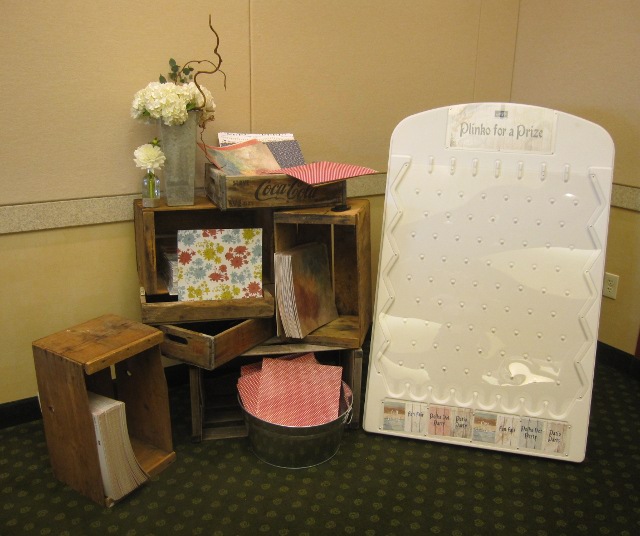 (In case you are wondering, I won a pack of Patio Party paper…I was secretly hoping for the Polka Dot pack as I don't yet have it but am so grateful to win anything!)
And now I know you are just desperate to see a glimpse of a couple of items that are coming up early in the new year…the cards & scrapbook pages on the display board below contain papers, die cut stickers & stamps that will be featured in the upcoming Occasions Mini Catalog in January…
Here they are…ENJOY!!! Click on any of the photos below for a closer look…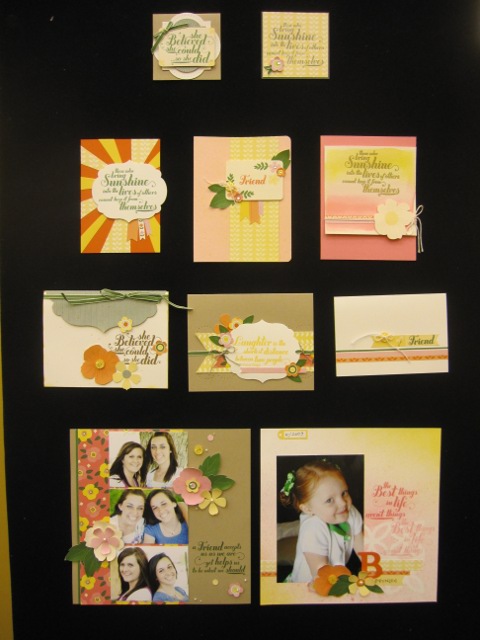 Here are a few of my favorite cards…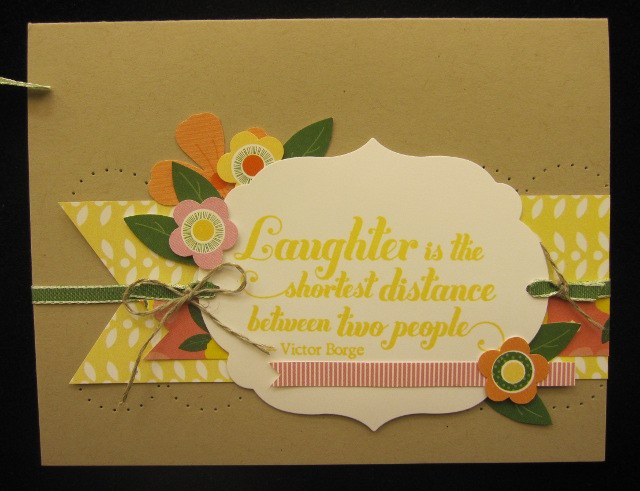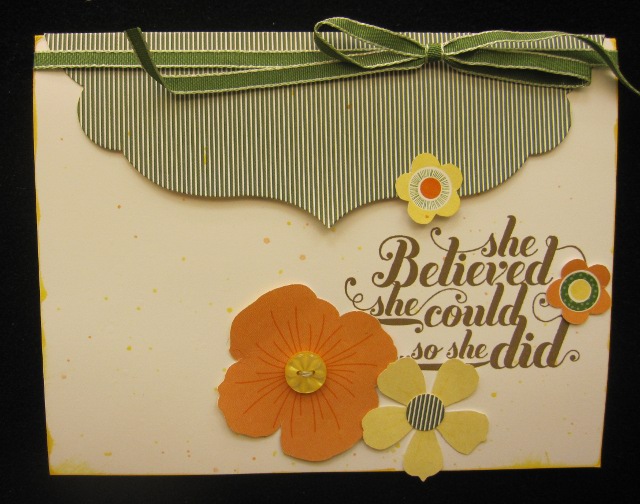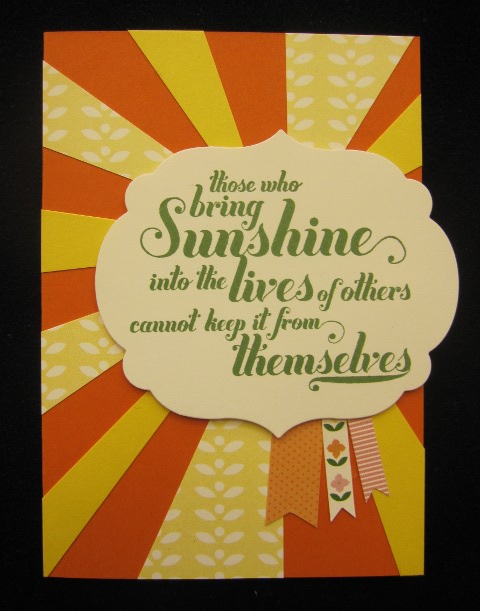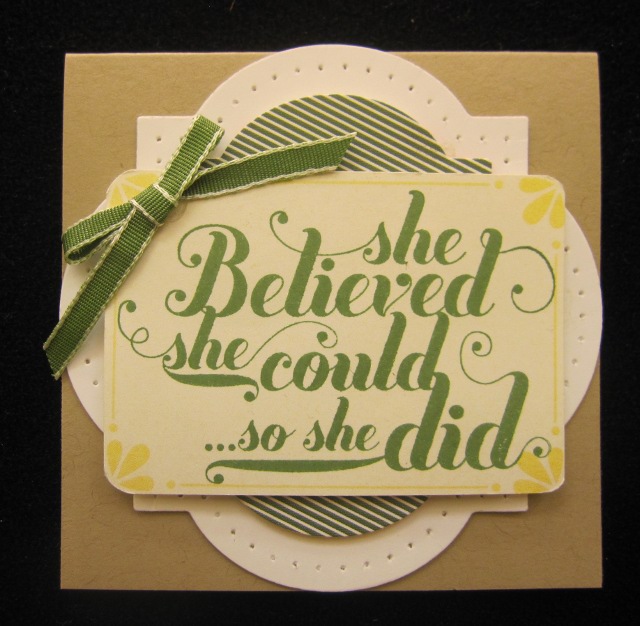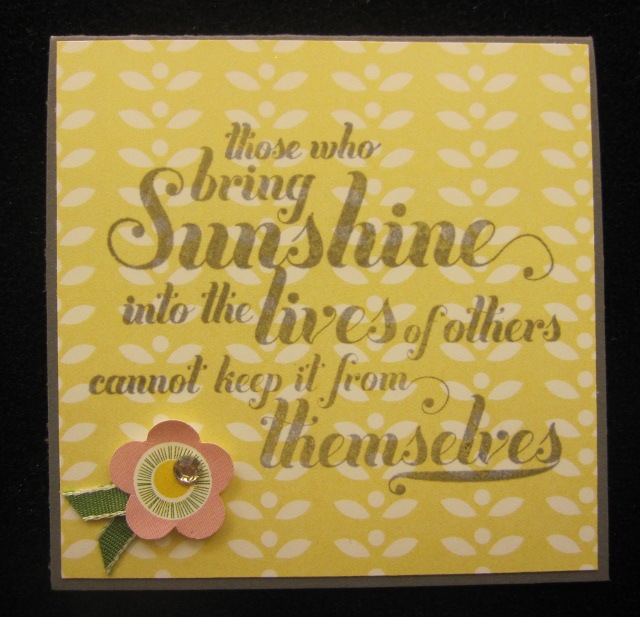 AND a couple of scrapbook pages to swoon over…check out that cute paper, buttons & those cute flower die cuts…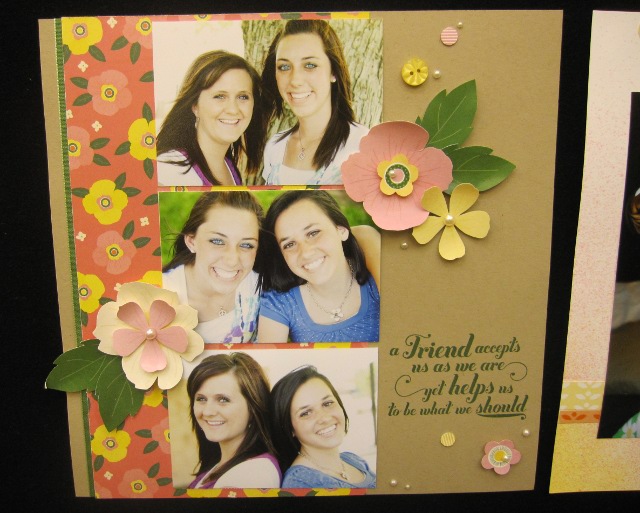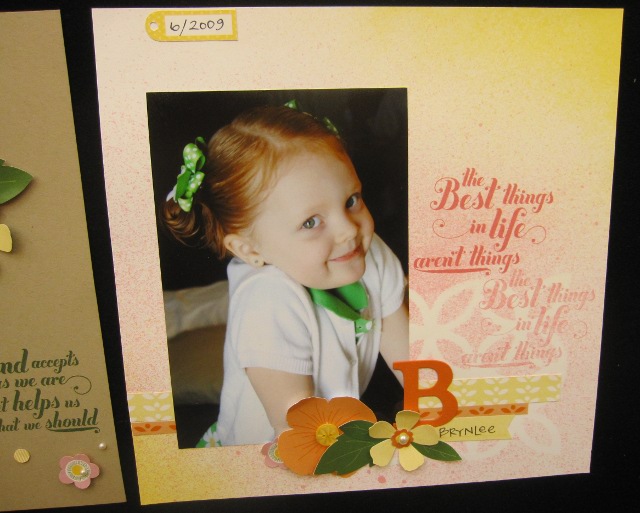 See what cool stuff we get to see and play with?
Founders Circle is AWESOME – and one day YOU could be here too!!!
Want to know more?  Click HERE to find out what you need to know!
Thursday daytime at Founders Circle…