So the Gathering Place is all kitted out in the same nautical theme…first you are greeted by this wonderful beachy seaside themed sign…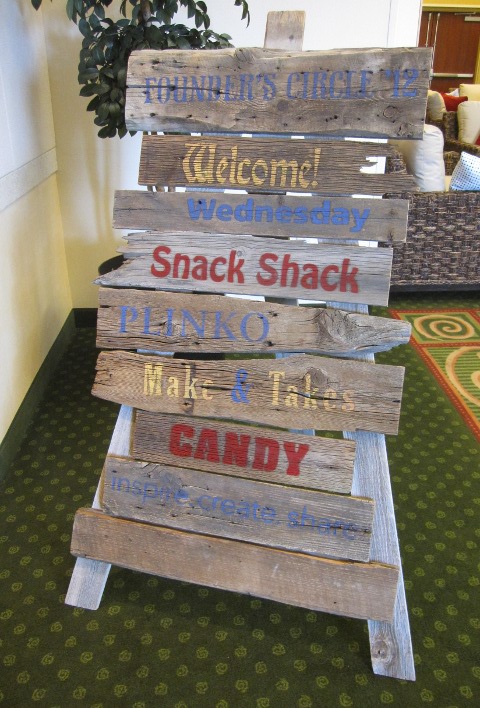 Isn't that driftwood look cute?!
And then what would a Stampin Up trip be without Plinko?  So here is today's Plinko board & prizes available to win…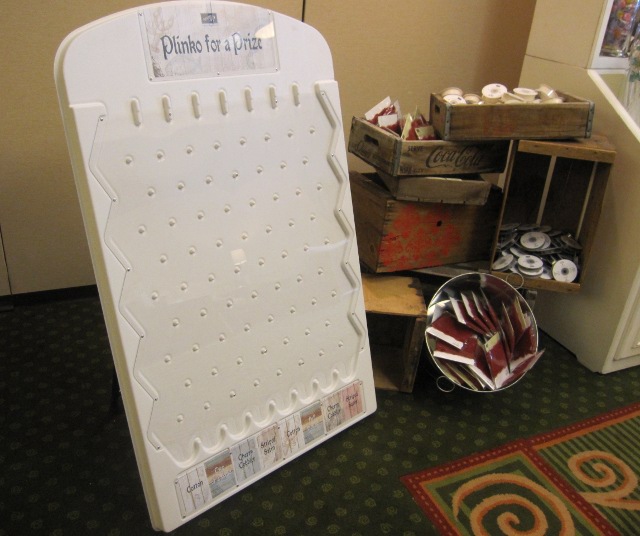 In case you are wondering, I won a roll of the striped ribbon which is perfect for my Halloween projects…
Then you take a look around and see all of the seating which also blends into the theme with a wicker look…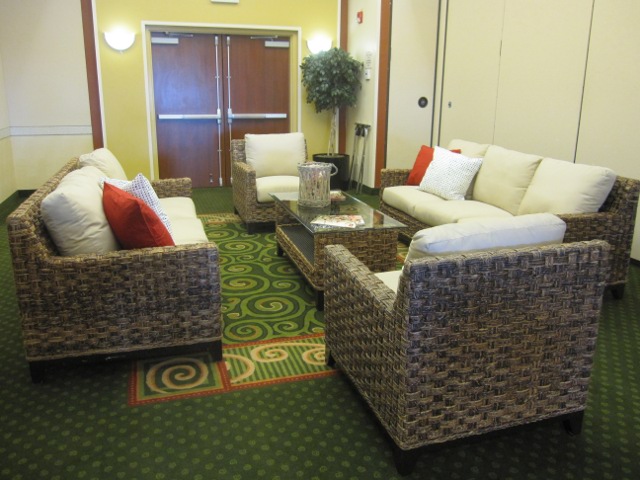 And let me tell you, no detail goes unchecked…there are also white adirondack chairs with cushions…even the cushions are themed – recognize the images?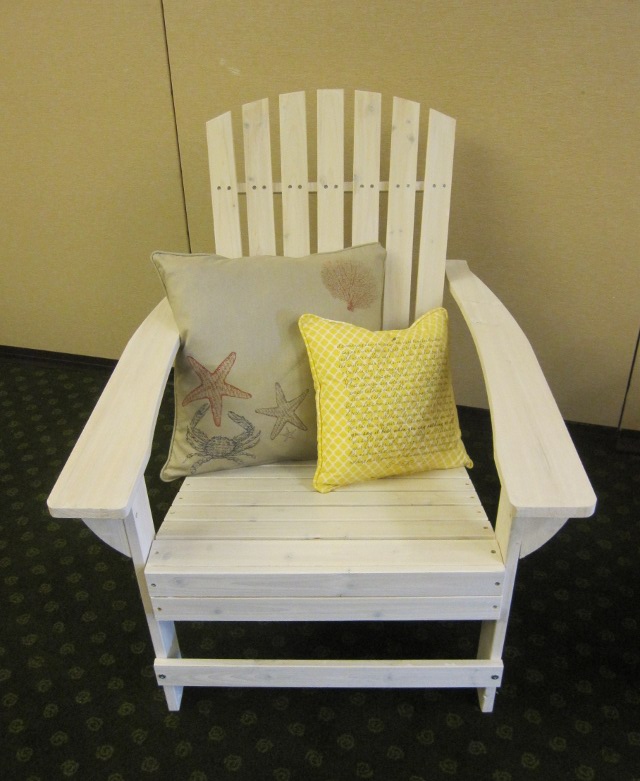 Today the Snack Shack was open…look at the refridgerated cabinet containing fresh fruit packages and all that candy…can you say yum?!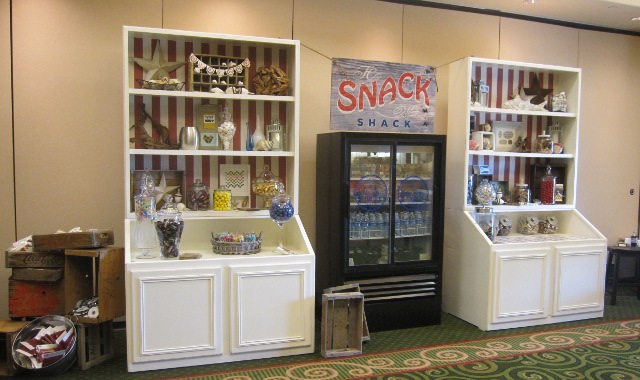 And this year there are even printed brown paper bags for us to put our candy into…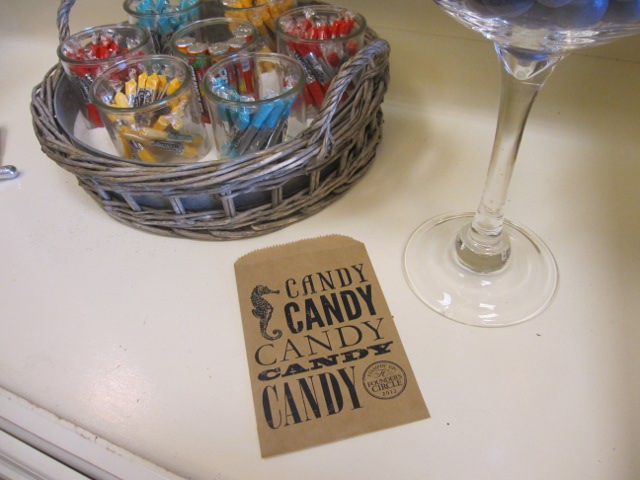 Isn't that amazing?  I love trying out the different types of candy that I have never seen before…
And now onto dinner…and boy was that spectacular…
Wednesday daytime at Founders Circle…