The new Everyday Occasions Cardmaking Kit is AWESOME!!!  I assembled all of the cards in the kit and am so delighted – they are SERIOUSLY CUTE in real life and EVERY card has dimension, layers, embellies and bling!
I decided to make all 20 of them in one go so that I could put them on a display board and showcase them to you – here are a few of my fav's…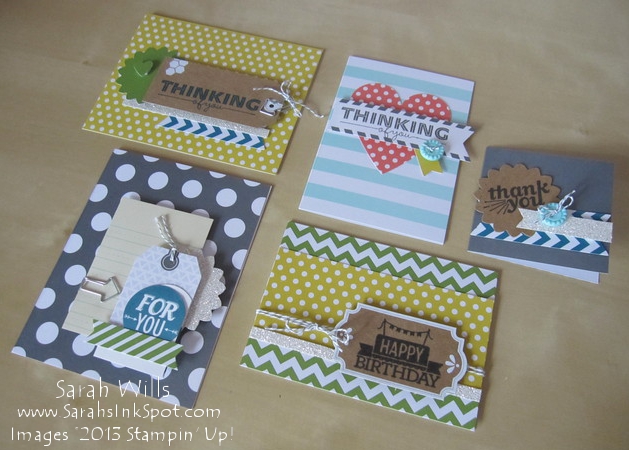 These cards are serious value for money at JUST $1.50 PER CARD!!!  In this Kit you get all of the supplies you need to make 20 cards with envelopes AND included is also the stamp set, block and ink – it's an amazing deal!!!
You can find the fab Everyday Occasions Kit in the online store by clicking HERE
Here are the supplies that you get in the Kit – first you can see the instruction brochure, clear block, 7 piece stamp set, ink spots, dimensionals and some of the embellies…click on the photos below for a larger view…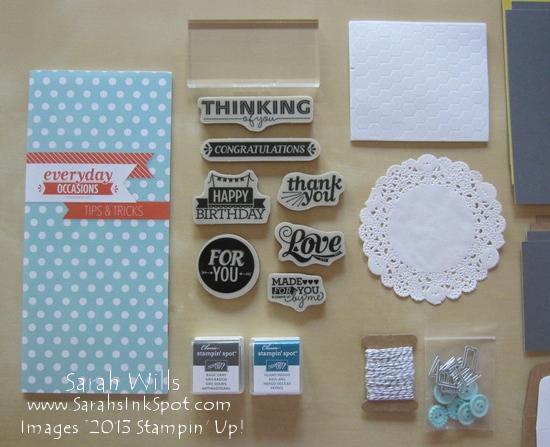 And here you can see the envelopes, pre-printed cards, layers and die cut shapes…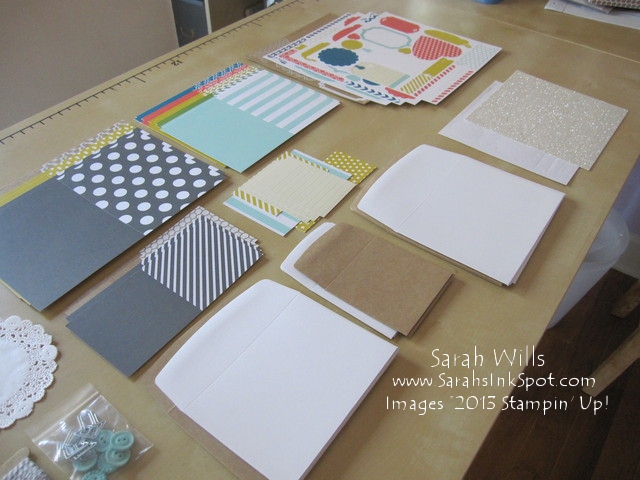 Here you can see that instruction brochure folded out – it is double sided – and shows you exactly what you need to do for each card in a visual format…

 So when you want to put together a card you look at it's piccie on the brochure to find out what you need to make it…
And then you gather together those supplies from the Kit to make your chosen card (EVERYTHING except scissors and adhesive tape is included in that kit)…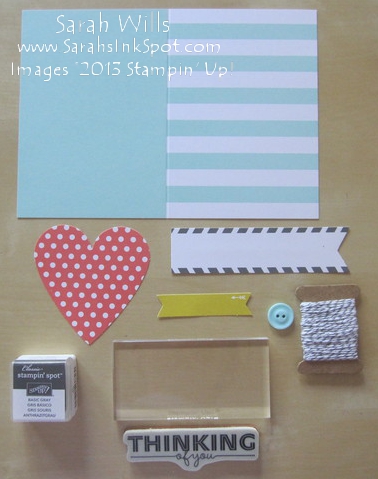 And then you simply stamp & assemble…its fun, quick & super easy…AND I love that in the kit is a stamp for the back of your cards too!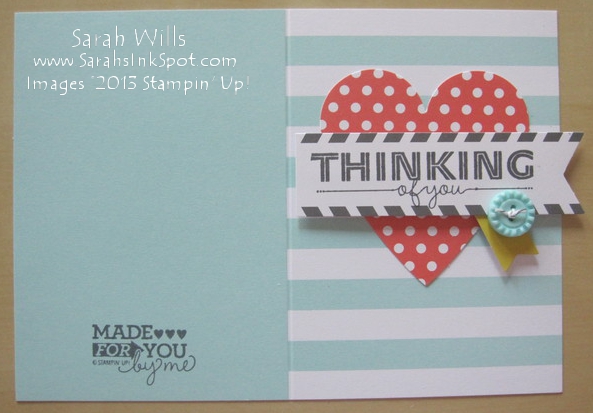 Here is a close-up of another of my favorites…LOVE that there are glimmer paper embellies in the kit!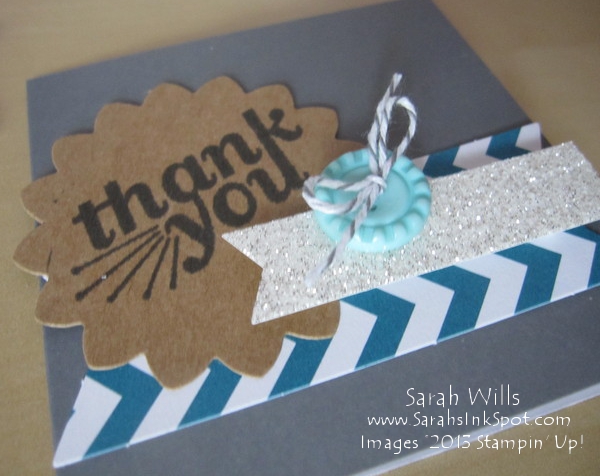 And another fav…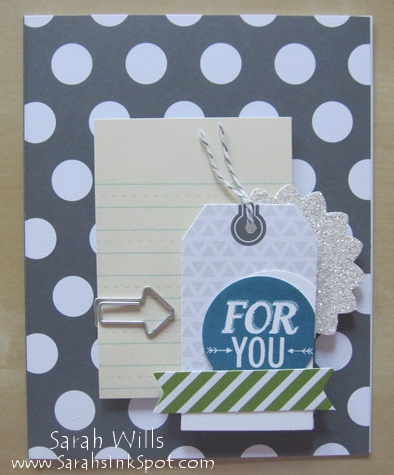 SARAH'S TIP – after putting together my cards one thing I would recommend is that you get some Mini Glue Dots – I used them a bunch on these cards to make assembly a breeze – you can find Mini Glue Dots (103683) in the online store by clicking HERE
Here are all of the 20 cards that the Everyday Occasions Kit makes: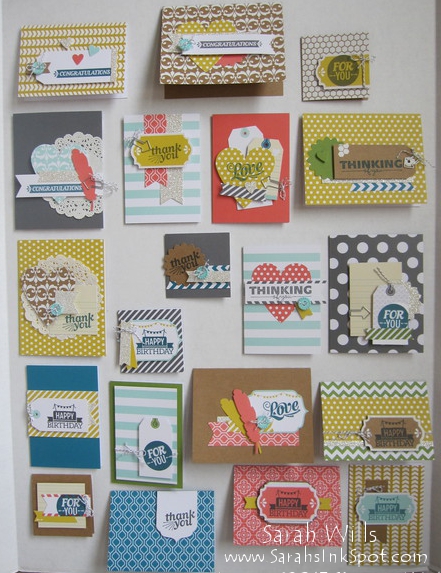 Sarah's Tip – You can customize to your heart's content!  You do not have to follow the instructions in the kit – you can go your own way …
And if you don't want a card that says 'love' on it then you can simply use a different sentiment that you know you will use such as 'happy birthday'…
And a closer look at these gorgeous cards – I LOVE the 'love' card below…again, click on any photo for a larger view…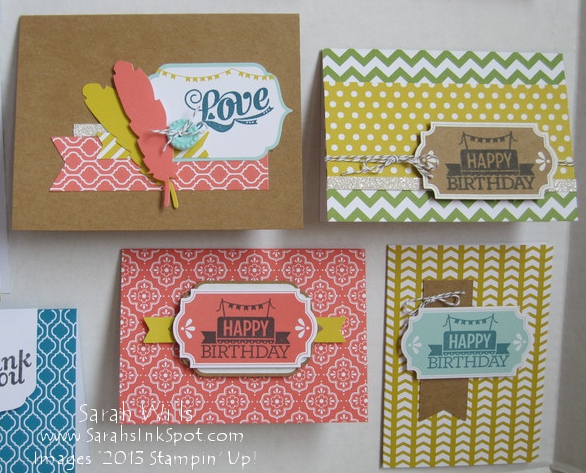 And more…LOVE the feather die cut embellies…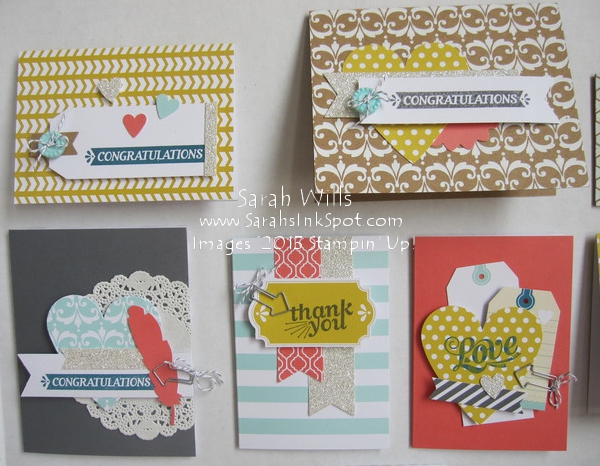 And more…I love the note card sized cards in there too…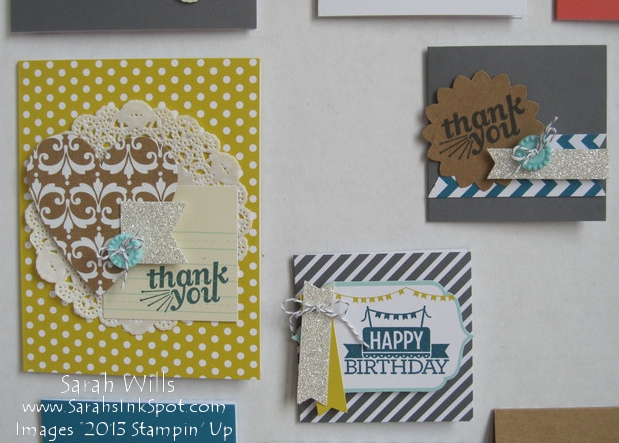 And more…these cards are seriously full of dimension, texture and layers…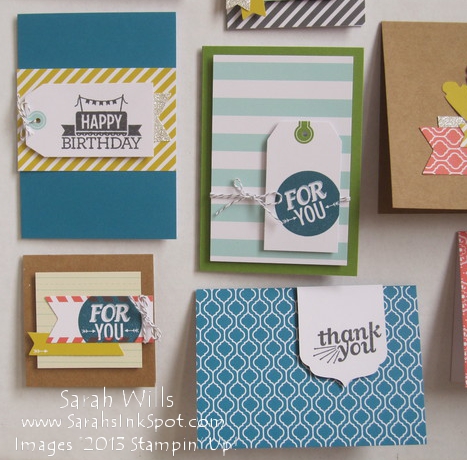 And finally…I love the red card with those tag layers & embellies – it is loaded and gorgeous…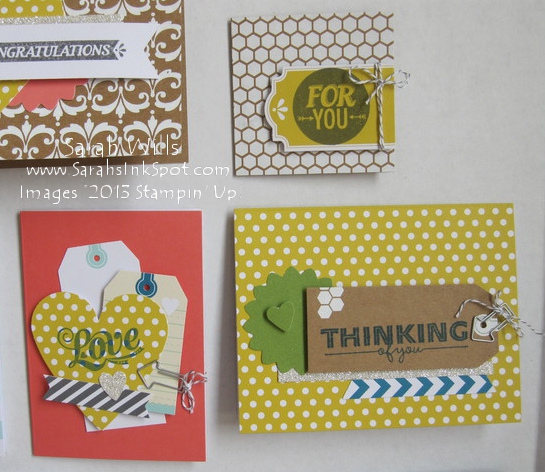 The Cost?  This Kit costs $29.95 for supplies to make 20 cards = making it JUST $1.50 A CARD – including the stamps & ink to make 'em – what a fabulous deal!
BUT it is only available for a limited time…want one?  Here are the ordering details…
Order details:
134797  Everyday Occasions Cardmaking Kit – $29.95
Click HERE to find it in the online store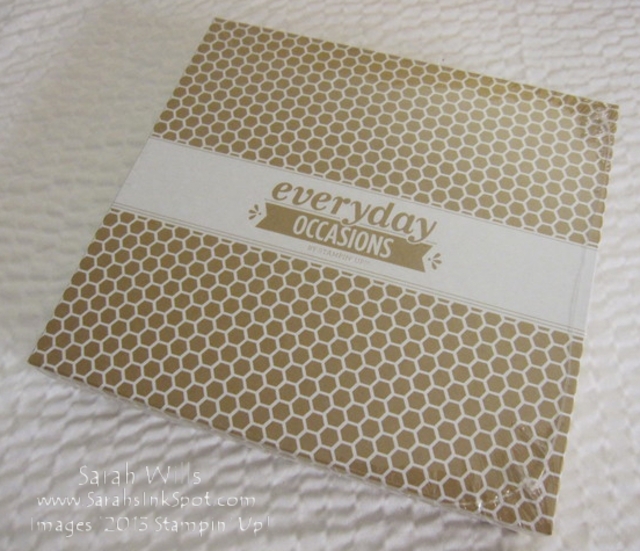 CLICK HERE TO PURCHASE YOUR STAMPIN UP SUPPLIES ONLINE!
Everyday Occasions Cardmaking Kit…check out those cards…