A NEW Monthly Club is forming right now and I'd love to have you join us!
 This Club will run for JUST 3 MONTHS so that you can try it without a long commitment – if you love it then you can extend when the next one forms in January!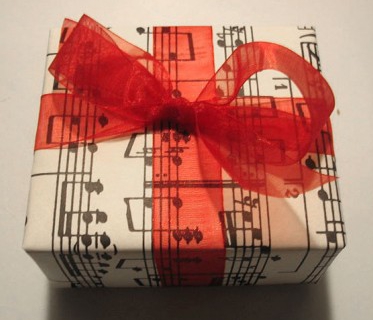 What is my Monthly Club?
It is a great way for you to budget your purchases over several months PLUS you get a FREE GIFT from me EVERY month and you get FREE SHIPPING on ALL of your orders for the duration of the Club too – how cool is that?!
Basically the Club will run for 3 months – October, November & December – and for those 3 months Club Members commit to placing a *$50 order with me every month – that's it – and for that they will receive FREE shipping on ALL of their orders for those 3 months PLUS a gift every month from the Catalogs!
AND BONUS FOR YOU EARLYBIRDS!  If you join & place an order for $50 before SEPTEMBER 30th you will receive an EXTRA BONUS GIFT – a FREE Package of Washi Tape of your choice!
Choose from Witches Brew, Season of Style, Epic Day This & That or Gingham Garden!
What FREE GIFTS will you get?
OCTOBER GIFT:  one FREE SIMPLY CREATED GOODIE GEAR KIT in the design of your choice – find them on pg 32 of the Holiday Catalog – choose from Pumpkin Pie or Real Red!
NOVEMBER GIFT:  one FREE PACK OF FOIL SHEETS in the color of your choice – choose from Gold or Silver – find them on pg 28 of the Holiday Catalog!
DECEMBER GIFT:  one FREE PACK OF JEWELS – choose from Pearl Jewels, Large Pearl Jewels, Rhinestone Jewels or Large Rhinestone Jewels – find them on pg 171 of the annual Catalog!
Please note – you can place multiple orders during a month and you will receive free shipping on EVERY order of $50+ for the duration of the Club BUT you will only receive one free gift & handmade card per month
TO GET THAT FREE SHIPPING YOU MUST EMAIL YOUR ORDERS TO ME – IT WILL NOT APPLY TO ORDERS PLACED DIRECTLY ONLINE
Want to join us?
THE MONTHLY ONLINE CLUB AGREEMENT & INFORMATION SHEET CAN BE FOUND BY clicking HERE
Simply fill it in and return it to me either via USPS (my mailing address is on the form) or by scanning it and emailing it to me – I MUST receive it by OCTOBER 10th 2013
AND THEN EMAIL ME TO LET ME KNOW SO THAT I CAN GET YOU ON THE LIST – if you would like to get September's bonus gift, simply place your order and I will get your Washi Tape ordered and on it's way to you!
Got Questions?
I have the answers!  Email them to me by clicking HERE
*$50 is the amount of Catalog merchandise BEFORE Shipping & Handling and Sales Taxes as applicable are applied
NEW Monthly Club is forming – get FREE Products & FREE Shipping EVERY MONTH!