Want to choose a FREE PACK of Designer Series Papers EVERY MONTH for the next SIX MONTHS?!
Join Stampin Up during October and this is exactly what you will get!

Yup, you heard that correctly LOL – you will receive ONE FREE Pack OF DESIGNER SERIES PAPERS of your choice from November through April inclusive – this can be ANY pack of regular DSP (valued up to $10.95) INCLUDING those featured in the Holiday Catalog – AND when we can get the brand NEW upcoming Spring Catalog items, you can choose papers from that Catalog too!!!
Why would you want to join?
TO SAVE YOU BUNCHES OF MONEY on your favorite crafting supplies!!!
Try it and see if you like it – it is THE smartest financial decision for any customer – because you get SO MUCH FOR FREE WITH THIS OFFER – and then you have opened the door to our wonderful Demonstrator discounts for your other purchases – you are 'quids in' as we say in England!
When you join Stampin' Up! think of it as joining as a Member of a fab Club – not only do you get your privileged discount (30% off of your first order of $150+ AND a regular 20% discount on ALL of your orders) but you get so many other perks of 'membership' such as:
 Access to the member-only website
 YES – you too get Hostess Benefits on your own orders!
 YES – you get all the same specials as customers only YOU get a discount on them too!
 The FREE monthly member-only  magazine delivered to your door
 Access to the member-only forum called Stampin Connection
 Get to attend member-only events such as Convention
 AND ALL FOR JUST $99 FOR 7 MONTHS OF MEMBERSHIP!!!
7 Months you ask?
 YES – even if you DO NOT spend another penny you will be an active Demonstrator until April 30th 2015!!!
Why?  because the quarter that you join in is 'waived' – meaning for you, your first minimums are not due until March 31st
 Minimums – you need to spend/sell $300 in product per quarter to remain an active demonstrator – we are in the Oct-Dec quarter which for you is waived
 Meaning your first minimums are due on March 31st – if you do not make this, you get April as a 'pending month' – a chance to make up those minimums…
 If you choose not to, you simply drop – no strings – you keep all the freebies & items in your Starter Kit – no obligation to continue!
 MEANING you have a full SEVEN MONTHS to enjoy being a member of Stampin Up!
BIG PERK – we have the Demonstrator Spring Catalog AND Sale-a-bration Pre-order events coming up in early December – that means that as a Demonstrator YOU will get to order items from those catalogs at least a month before customers can! AND YES – if it is like last year, you will get Sale-a-bration benefits ALMOST TWO MONTHS LONGER than customers do!
AND YES – if you have been a demonstrator before but dropped, you CAN JOIN AGAIN and take advantage of this fabulous promo!
YOU HAVE ABSOLUTELY NOTHING TO LOSE…you have NO obligation to ever order anything again – you can join simply to get this deal…if you decide you don't want to continue and that is perfectly OK – you get to keep everything and simply 'drop'!
And NO – you do not have to ever sell to anyone!  You can join simply for this deal – the 20% regular discount – to take part in fun swaps – to get those brand new goodies a full month earlier than customers can during Demonstrator pre-order periods – you can be a hobby demonstrator or a business demonstrator – the choice is entirely yours and any choice is the right choice  – Stampin Up is AWESOME  :-)
If you love Stampin' Up!'s products, this is truely an AMAZING offer…you get a bunch of fabulous products in your Starter Kit, discounts on all your purchases, the opportunity to use this to build a business, a chance to earn freebies & attend events…I went to Fiji with Stampin Up and would never have had the chance to do that if I weren't a Demonstrator!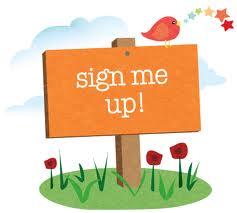 READY TO JOIN RIGHT NOW?
To sign up online click HERE – & then click 'Join Now' to get started – once finished, you are instantly Demonstrator and will be able to place your first order!
*** For a list of Commonly Asked Questions & their Answers please click HERE – if you have ANY questions that I do not cover there, please email me by clicking here and I will be very happy to help you ***
Pick a Pack of Paper – get SIX FREE PACKS of Designer Series Paper!