Here are this week's Weekly Deals – they will be offered for ONE WEEK ONLY through Monday August 3rd OR WHILST SUPPLIES LAST…

Included are some fab ribbon deals and the cute Hearts Border Punch…
And with the prices discounted by up to 50%, if you want anything at these great prices, hurry & get your order in before they're out of stock!
CLICK HERE TO FIND THESE DEALS IN THE ONLINE STORE!
Click on the picture below for a larger view…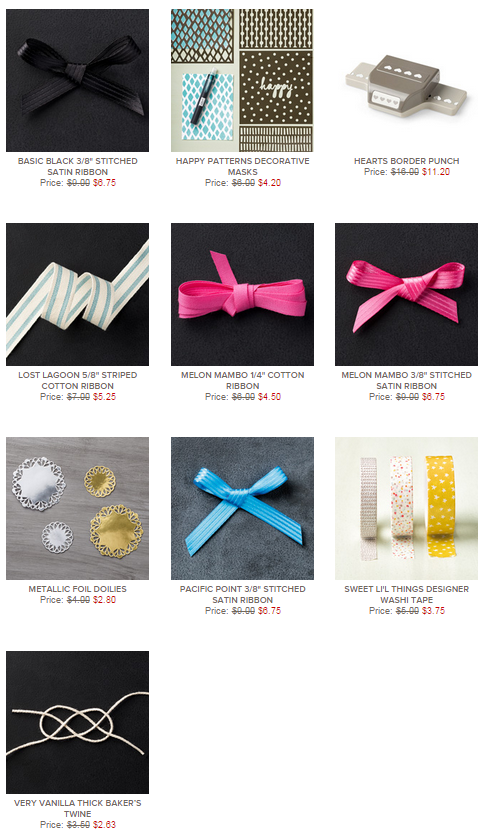 CLICK HERE TO GET YOUR WEEKLY DEALS!
This week's Weekly Deals are here…for July 28th through August 3rd…