Oh my gosh I am totally in LOVE with the new stamps & dies featured in the THOUGHTFUL BRANCHES Bundle!
Have you seen them?  Talk about cute & super versatile – I spent all weekend playing with them and I have to say – this is my most favorite bundle to date!
The stamps & dies in this bundle do not go on sale to customers until August 2nd BUT Demonstrators can order them RIGHT NOW!  Not a Demonstrator and can't wait to get your hands on them until August 2nd?!  Join NOW and you can order them now too!  Click HERE to find out how to do that…
Check out the cuteness…here is a selection of some of the cards that I made using these stamps & dies – as you can see, they are going to be perfect for use YEAR ROUND – I'm totally in love with them and have some many ideas for using them running around in my head!!!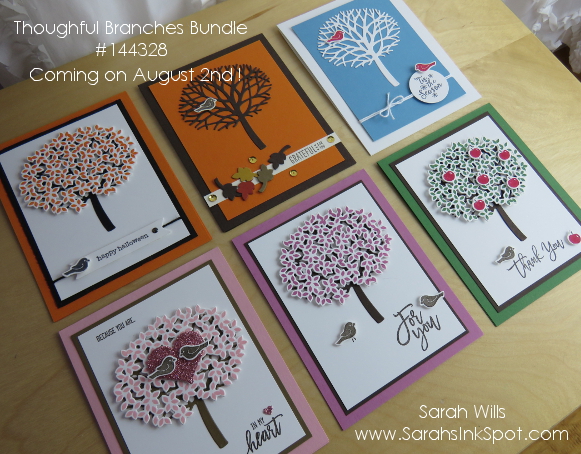 I am going to feature each card individually in the upcoming weekso that you can find out all the details for each…and each will have a FREE Project Sheet for you to print out or download & keep…
FOR A CLOSER LOOK RIGHT NOW, YOU CAN FIND EACH ON MY PINTEREST BOARD BY CLICKING HERE!
Which is your favorite of the cards above?  Mine is the one with the apples…I'm not sure why…maybe it's the bright summer colors but it just makes me smile!
Here are the images that you get in the stamp set Thoughtful Branches…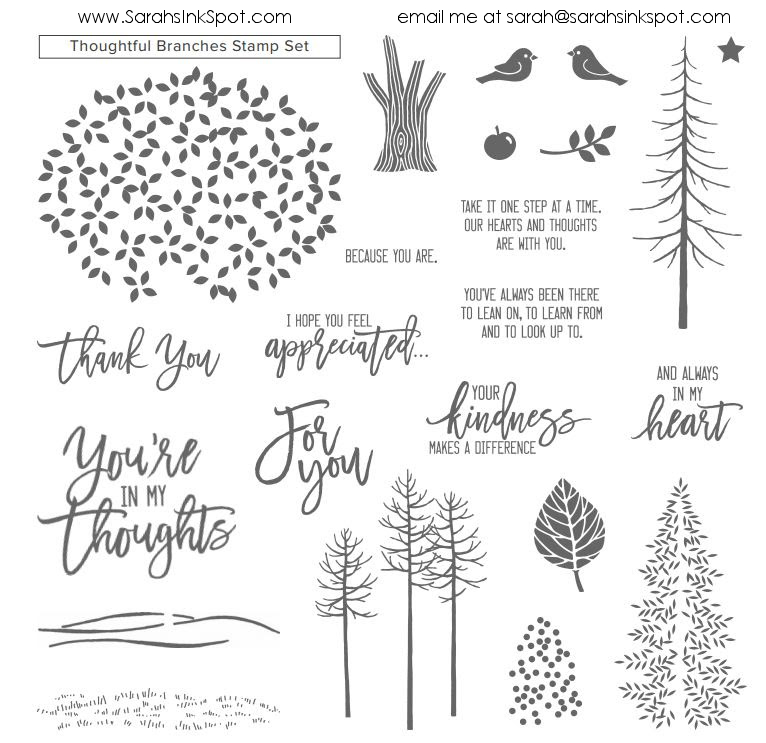 And here are the dies that you get in the co-ordinating Beautiful Branches Thinlits – as you can see, these make it SUPER easy to cut out your stamped images using the stamps above…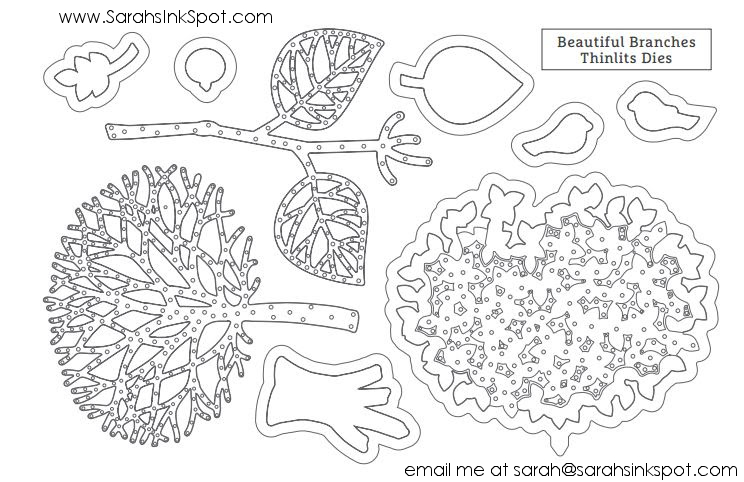 BUT REMEMBER – whilst these items do not go live for  order until AUGUST 2nd, we still have a fabulous promotion going on during July…

THE BONUS DAYS PROMOTION where you get ONE $5 COUPON for EVERY $50 THAT YOU SPEND!
That's right – spend $50 and you get a $5 coupon emailed to you…spend $100 and you get $10 in coupons…spend $150 and you get $15 in coupons PLUS Hostess Rewards too!
Those coupons are redeemable during August and guess what?  YES – you can redeem yours on the Thoughtful Branches Bundle when it goes live for order!
CLICK HERE TO ORDER & GET YOUR FREE $5 COUPONS!
The brand new THOUGHTFUL BRANCHES BUNDLE is AWESOME y'all!