From TODAY Stampin Up is giving you the opportunity to purchase the brand new Stitched Shapes Framelits Dies which are just perfect for Holiday cards – I just love the current paper stitched trend and now you can get on-board with it too!

Here are the product details:
145372  Stitched Shapes Framelits Dies – $30
AND when you purchase this set of dies & use my Host Code on checkout, you will also get to choose a FREE Embossing Folder – click HERE to find out more!
There are 12 dies in this set and you get 3 different shapes – circles, squares & ovals – and 4 sizes of each – approximate sizes are:
Circles – 1-3/8″, 1-7/8″, 2-3/8″, 2-7/8″
Squares – 1-3/16″, 1-5/8″, 2-1/8″, 2-5/8″
Ovals – 1-3/4″ x 1-3/16″, 2-1/4″ x 1-5/16″, 2-3/4″ x 1-13/16″, 3-1/4″ x 2-5/16″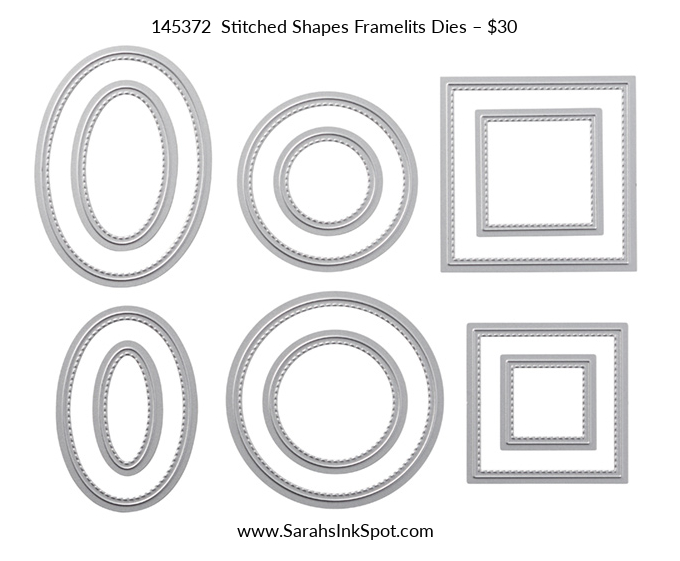 Here is a video that shows you these dies – to view simply click on the image below:
AND IT GETS BETTER WITH A STAMP SET SALE!
From TODAY through November 30th you can get 25% OFF of select stamp sets that coordinate with those new dies – included are some Holiday Catalog sets too!
Below are a bunch of cards from Stampin' Up! featuring some of the stamp sets on sale to give you ideas on how to use these fab stamps & dies together:
Check out the cute stamps used in this first card below – the Merry Christmas, tree & snowflake stamps are from the set Hang Your Stocking (142114)…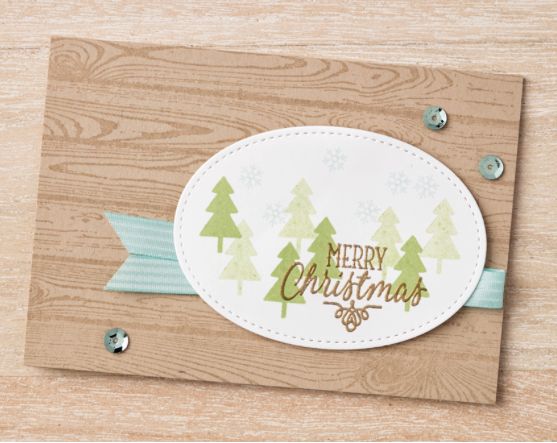 And I love the music theme of this – just PERFECT for a music teacher…that big beautiful gold 'Tis the Season' stamp is from the set Oh, What Fun (140386) and is shaped using an oval from Stitched Shapes Framelits…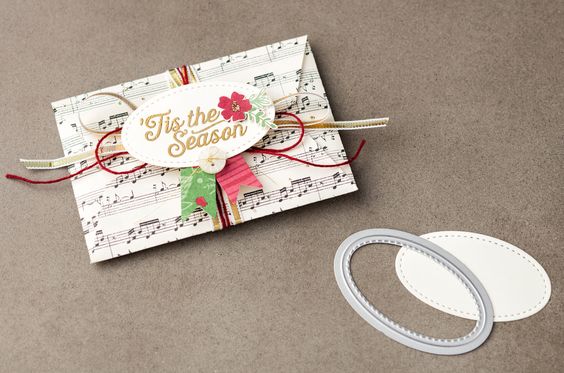 Here is another – the gold 'for you', flowers & leaves stamps are from the set Blooms & Wishes (141784)…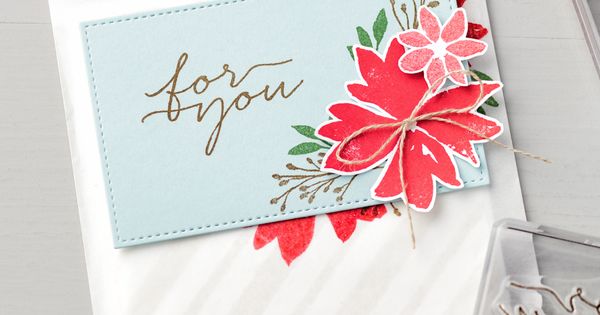 This one I just love…ALL of these stamps are from Greetings From Santa (CM 143269/WM 142069) – I especially love the swirly antlers – ca-ute!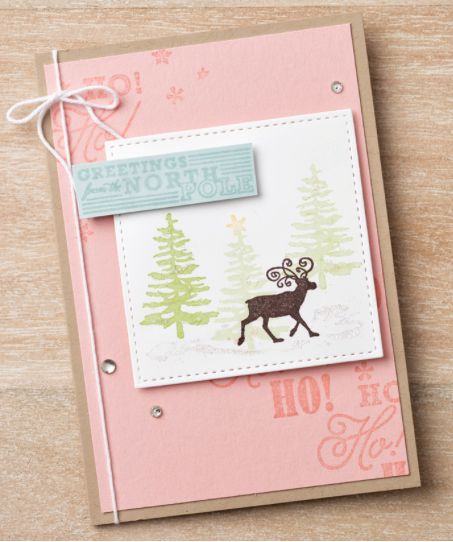 And oh my gosh, this one is sooo elegant!  This card and tag feature stamps from Tin of Tags (142180) and the Softly Falling Embossing Folder (139672) makes that beautiful soft snowy embossed effect…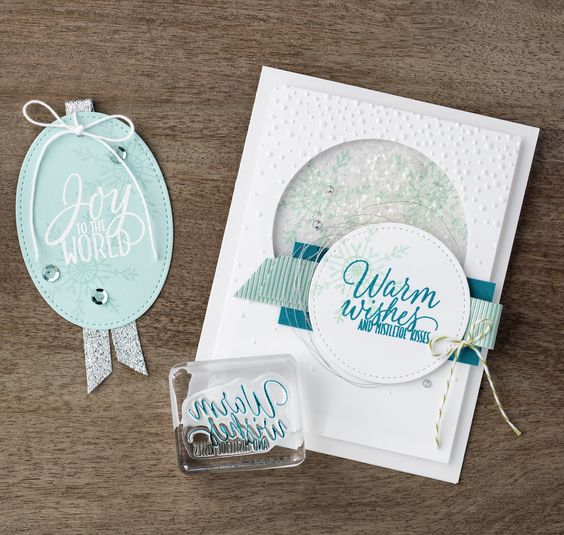 And this beautifully decorated box uses stamps from Christmas Pines (142049) along with the beautiful Very Vanilla Lace Trim (141672)…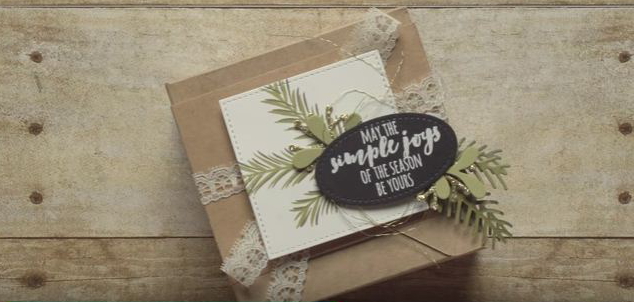 And just look at this one…wow!  That lovely 'A happy heart…' stamp comes from Suite Seasons (CM 142209/WM 142206) and all of those beautiful hearts are punched from Warmth & Cheer DSP Stack (141991) using the Sweetheart Punch (133786)…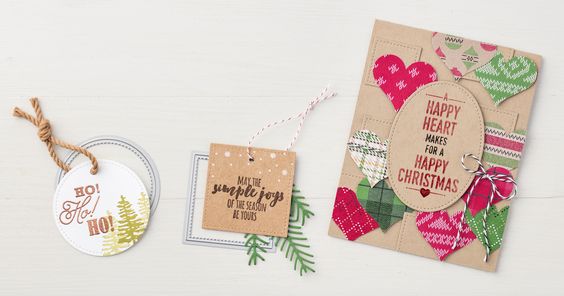 And the last one I want to share with you is this adorable bear one…cute!!!  That bear stamp is from Baby Bear (141859) and he is so realistic looking…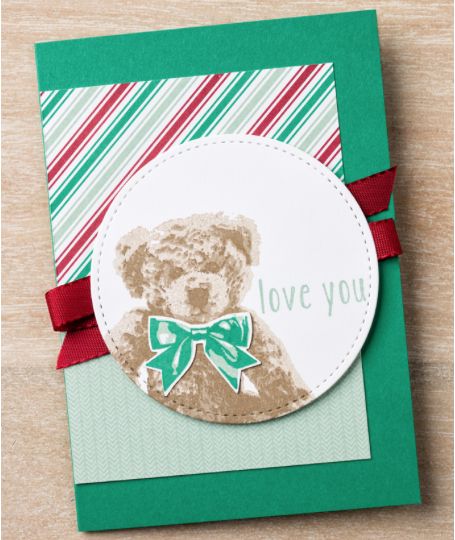 Thanks for stopping by – if you have any questions at all about the Stitched Shapes Framelits Dies or the stamps on sale, please email me and I will be very happy to help.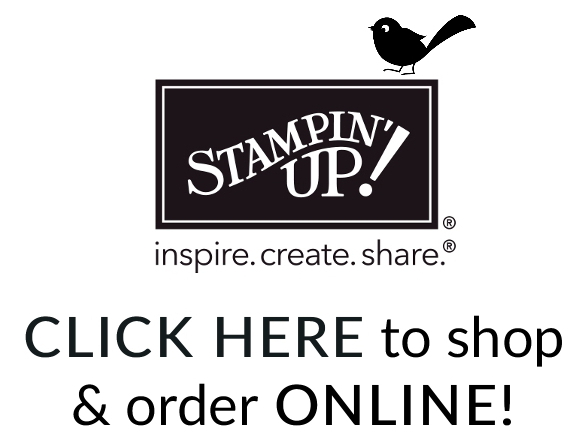 NEW – Stitched Shapes Framelits Dies are here along with a Stamp Set Sale!