Mason Jars – they are the PERFECT solution for a super fast, yet super cute gift that you can make easily at the very last minute!  Today I am showing you a Holiday treat using them that you can make quickly & easily for your neighbors, coworkers, teachers, mailman – anyone!
Did you know that I have a bit of a Mason Jar problem LOL?  I love them – we use them for canning and all around the house for storing many different things – and this week they were on sale in my grocery store and guess what?  Yup – had to stock up and buy some more!  And a couple of days ago I saw a very cute way that the lovely Dawn Olchefske decorated the lids for a similar project and I just had to make some of my own…
And here they are – you can see that I also picked up some cute red lids to add to that warm Holiday feel…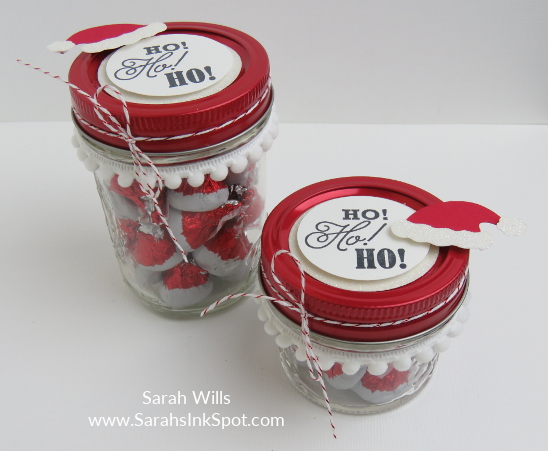 You will find a link to the printable/downloadable Project Sheet detailing all measurements, colors used & instructions on how to make this Project below – look for the red text!
Ca-ute, eh?  The larger jar is an 8 oz size jar and the smaller one is 4 oz – you can find these jars in grocery and big box stores everywhere because they are just so popular!
The Lid is decorated with TWO ITEMS that are in the YEAR END CLOSE OUT SALE – the Greetings from Santa Stamp Set AND the Jolly Hat Builder Punch (right now JUST $9.60!) – both items are RETIRING in a couple of weeks unless they sell out before then – if they do sell out, they are gone early – if you want either of them, snap them up NOW – it's not too late to get them for Christmas!  Click on those blue words to find them!
Back to the Lid – I stamped the 'Ho!Ho!Ho!' using a stamp from Greetings with Santa and added it onto a punched circle of Dazzling Diamonds Glimmer Paper…
The Santa Hat is easy & fun to make using the Jolly Hat Builder Punch – for sparkle, I punched the hat trim from the same Glmmer Paper – it looks very cute & super sparkly in real life!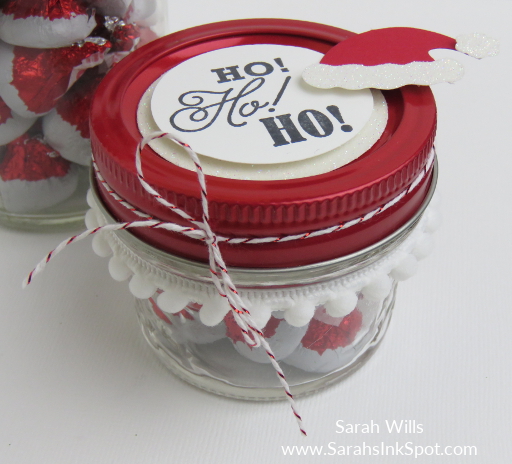 I wrapped a piece of red & white sparkly twine from Candy Cane Lane Bakers Twine around the band and finished with a bow…and then wrapped a piece of Whisper White PomPom Trim around the jar too – I love the festive touch this gives!
DID YOU KNOW THAT YOU CAN GET THIS POMPOM TRIM FOR FREE WHEN YOU PLACE AN ORDER OF $30+ IN MY ONLINE STORE DURING DECEMBER?  Click HERE to find out more!
Sarah's Tip – I have found that the easiest way to adhere ribbons to jars is to firstly wrap around a piece of Tear & Tape adhesive tape – its strong, so holds it securely in place, and just the right width to use with most ribbons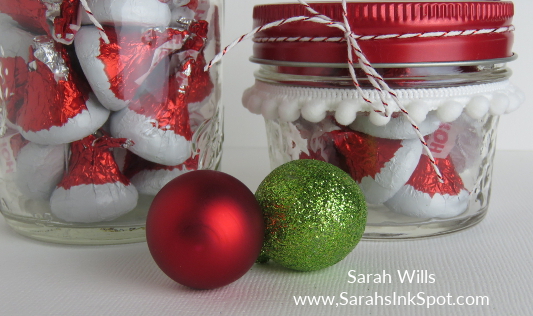 And then I filled my jars with candy – actually delicious Hershey Santa Hat Kisses that I found at my local Target – my girls were super happy there were some left over!
That Jolly Hat Builder Punch (shown below) is one that I am going to be using for years to come – think of the possibilities – hats not just for for Santa but also for Elves & Pixies…use that shape as a Cornucopia for Thanksgiving…LOVE it and right now it's on sale for JUST $9.60!  Click HERE to find it!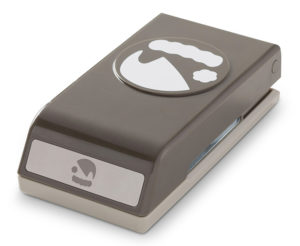 WANT MY FREE PROJECT SHEET FOR THIS PROJECT?  Click HERE to find it – then you can download it or print it out to keep for easy reference!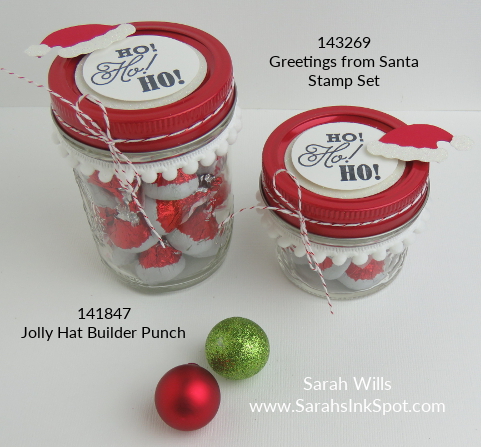 Here are the supplies I used to make this project – click on any of the products below to find them in my Stampin' Up! online store:
Price: $16.00
Price: $9.60
Thanks for stopping by – have a wonderful Wednesday!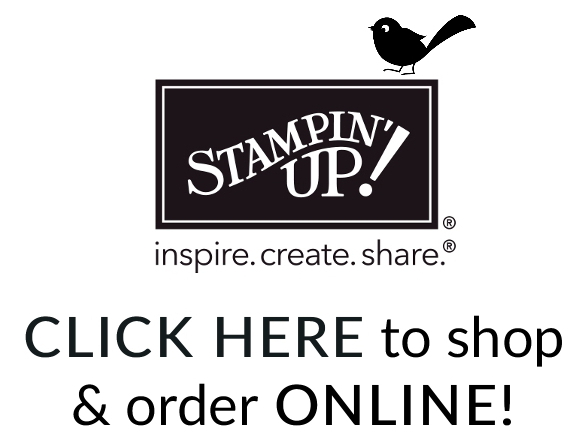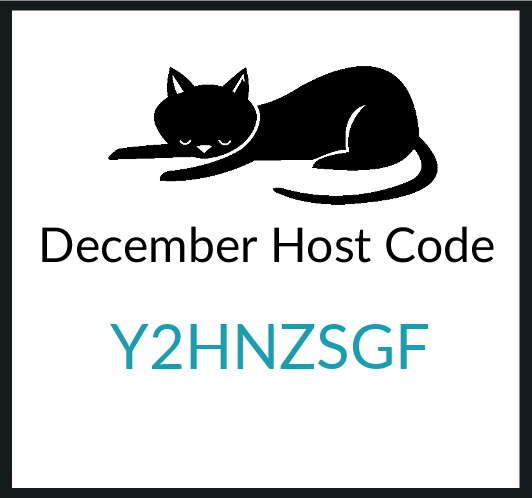 Easy Mason Jar Holiday Treats with a Jolly Santa Hat Topper…