That's right –  THE BIGGEST Stampin' Up! event of the year – SALE-A-BRATION 2017 – IS HERE along with the debut of the OCCASIONS CATALOG – what a great stampin' day!
Sale-a-bration brings with it TWO ways for you to get a ton of freebies – by SHOPPING or by JOINING – details of both are below but first I am going to mention the new Occasions Catalog so that it doesn't get lost among all the Sale-a-bration info:
THE OCCASIONS CATALOG – features lots of BRAND NEW seasonal products perfect for all of your upcoming Spring & Summer occasions & events, including 2 limited edition Host sets – and the best bit is that you can order from it beginning TODAY!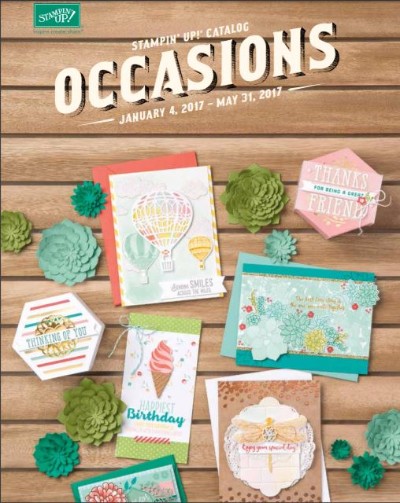 SALE-A-BRATION – also begins TODAY and here is what you need to know – you can get free stuff two ways – but first up here is the Sale-a-bration brochure that features the 12 items that you can choose from for FREE and all the details: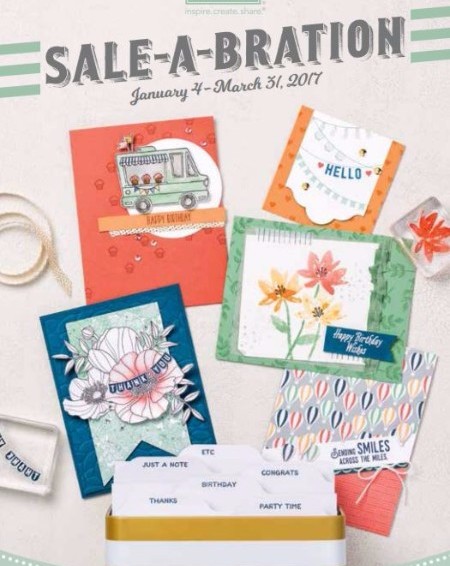 So, there are TWO WAYS to get your FREE items – when you SHOP or when you JOIN:
1 – Shop
For EVERY $50 you spend (before tax and shipping) on anything out of the Annual Ccatalog, new Occasions Catalog, Prepaid Paper Pumpkin subscriptions, Holiday catalog carryover items, and Clearance Rack, you may choose 1 item for FREE from the 12 choices shown in the brochure and there is NO LIMIT meaning you get to choose 2 items for a $100 order, 3 items for a $150 order PLUS get Stampin Rewards and so on….
Shop More & Get More!
If your order reaches $250+, you add another $25 in FREE Stampin' Rewards to the amount you already qualify for, giving you a minimum of $50 in FREE product to choose – AND you ALSO get free Sale-a-bration items on that order too – giving you at least 5 FREE Sale-a-bration items to choose on top of your Stampin Rewards – wowzer!
CLICK HERE TO SHOP IN THE ONLINE STORE
And don't forget to use MY HOST CODE – GZCGQJYQ – ON YOUR ORDERS OF UNDER $149 to get yourself a FREE PACK OF EMBELLISHMENTS valued up to $9!  Click HERE to find out more!
Add an ON SALE Prepaid Paper Pumpkin Subscription to your order and get a FREE Sale-a-bration item!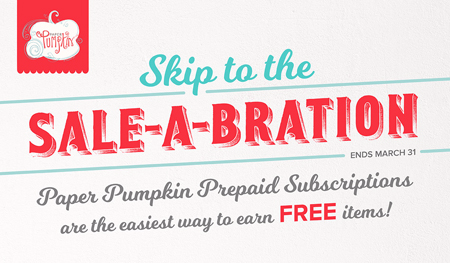 That's right – the 3 month Prepaid Paper Pumpkin Subscription is ON SALE for just $55 (that price includes shipping) – add one to your order and you instantly qualify for a FREE Sale-a-bration item!
Or step it up and purchase for the whole year and really reap a great deal – the 12 month Prepaid Subscription is $215 – that will give you 4 FREE Sale-a-bration items PLUS $21 in FREE Stampin' Rewards too!
FIND PREPAID PAPER PUMPKIN SUBSCRIPTIONS BY CLICKING HERE!
2 – Join
Join during Sale-a-bration and you get to choose TWO FREE STAMP SETS of any value (this is value of up to $104!) – an AMAZING deal!
You get to build your own Starter Kit where you get to choose ANY $125 of any product you want from the Annual & Occasions Catalogs but PAY ONLY $99 for it – and it ships to you for FREE too!
Want TWO FREE STAMP SETS plus $26 in FREE PRODUCT?  Then this is the deal for you!
Ready to Join?
Got Questions about any of this?  Click HERE to email them to me and I will be very happy to help.
Happy Sale-a-brating and have a beautiful day!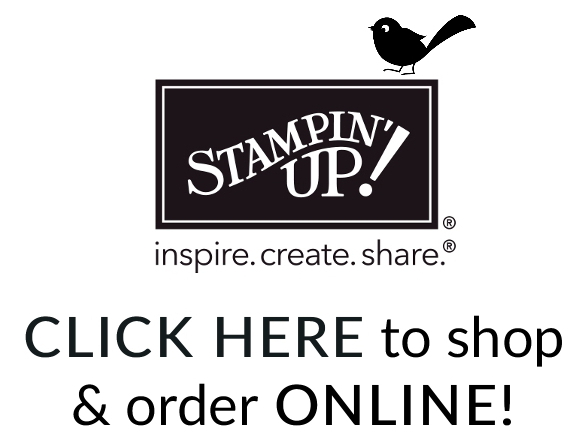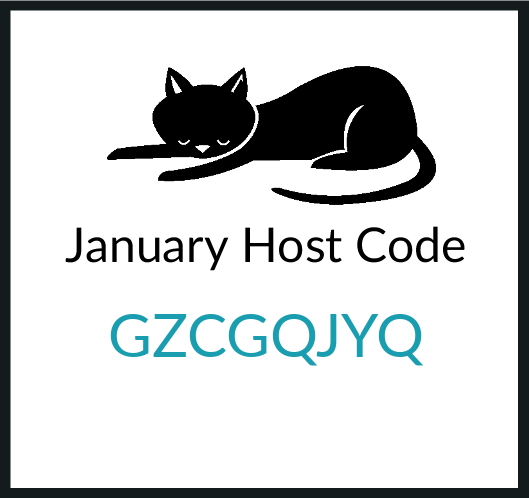 Sale-a-bration 2017 is HERE along with the Occasions Catalog – wahoo!