Welcome to 3-D Thursday and now that the school year is beginning to wrap up, teacher appreciation is on the mind and this week's project is perfect for just that…


This week's project was created by the fabulously fabulously talented Debbie Henderson over at Debbie's Designs  and she came up with this fabulous project – further down this post you will find a link to the FREE Project Sheet that has step by step instructions & color photos so that you can create your own beautiful project.
Further down this post you will find a link to the FREE Project Sheet that has step by step instructions & color photos that you can save to your computer or print out and have on hand for easy reference PLUS you will find a full list of Supplies used to make this at the end of this post.
And here is what Debbie came up with…a super cute pencil themed Teacher Gift Set comprising a Pencil Gift Card Holder and another Pencil filled with chocolate candies!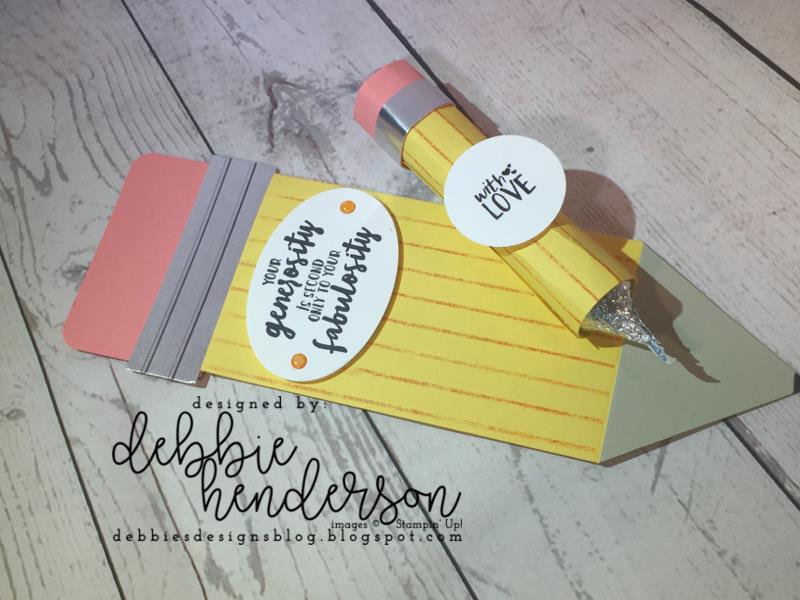 The pencil gift card holder is so so cute and I love the detailing – the stripes on the pencil are created using the Stripes Embossing Folder and then the raised bits are inked – full instructions are on the project sheet below…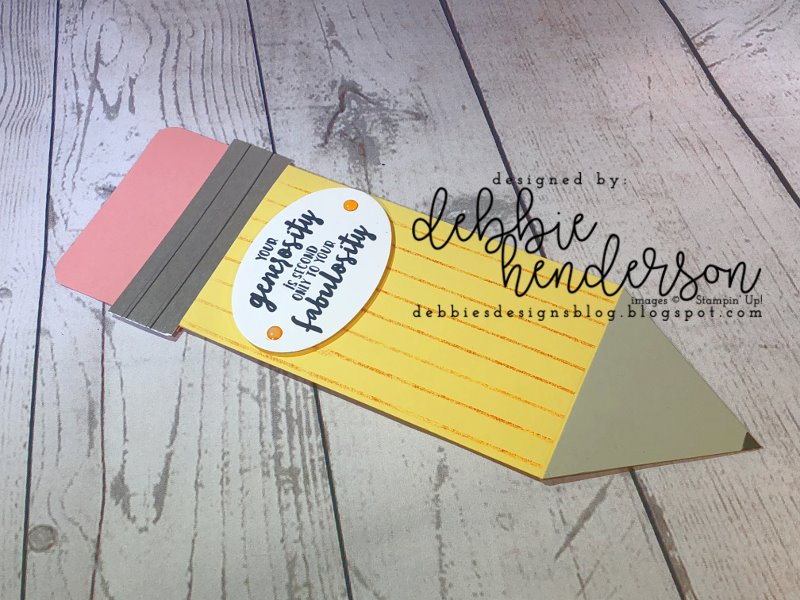 The pencil is created in two pieces – an outer pocket and an insert which slides down into the yellow pencil body and is big enough to hold a gift card…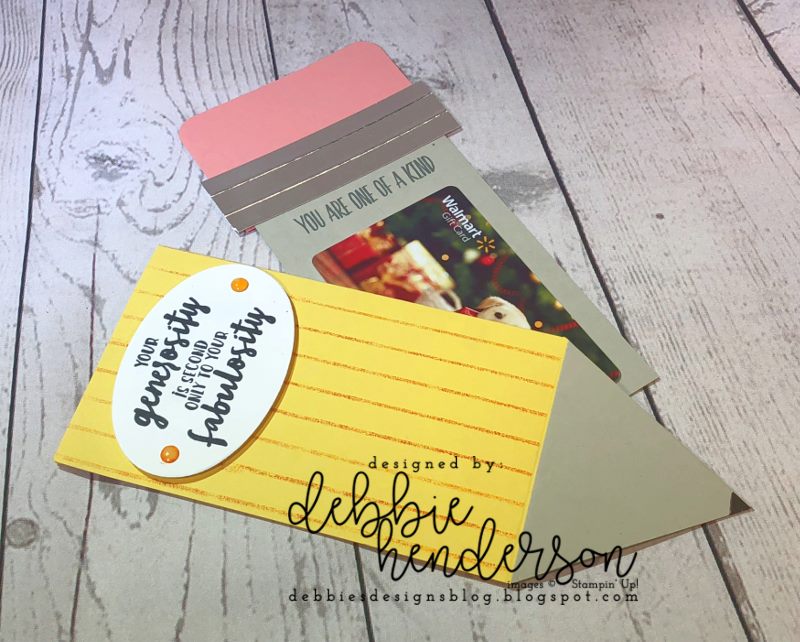 And the other pencil is filled with yummy chocolates – a tube of Rolos creates the base for this and a Hershey Kiss popped on the end creates the pencil tip…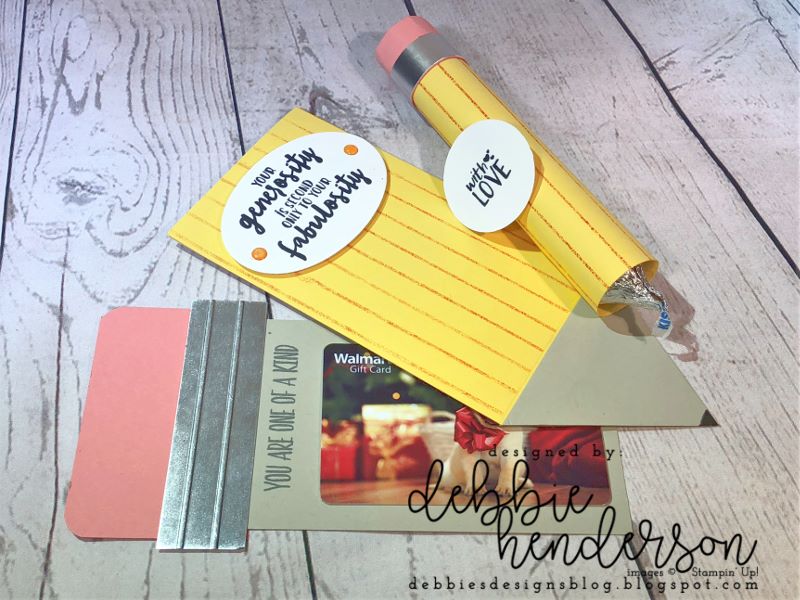 I absolutely love this project and plan to make a few myself…how about you?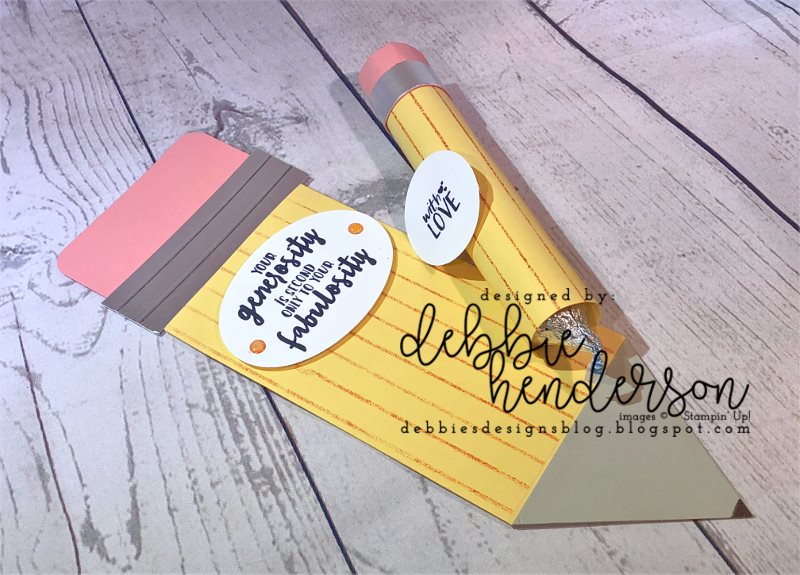 WANT THE FREE PROJECT SHEET FOR THIS PROJECT?  Click HERE to find it – then you can download it or print it out to keep for easy reference!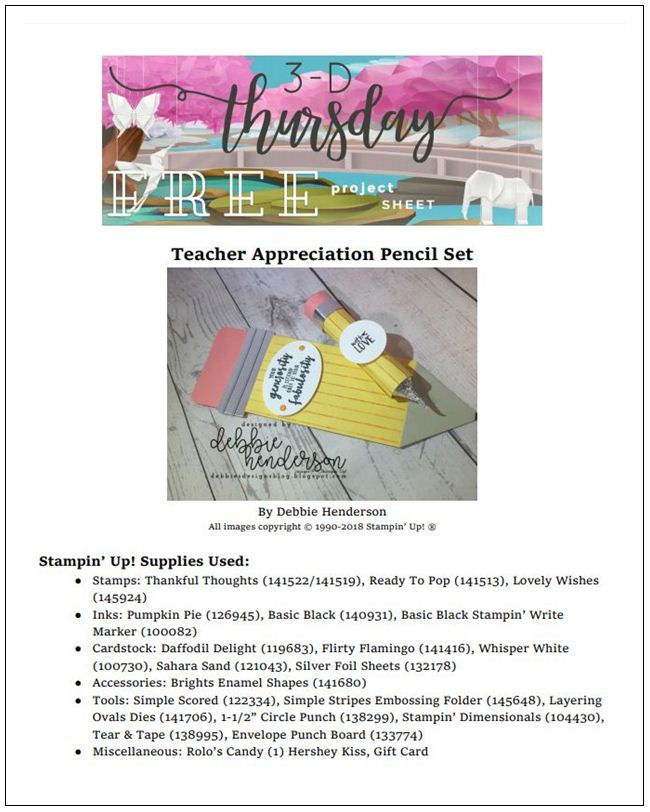 Here are the supplies used to create this project – click on any of the products below to find them in my Stampin' Up! online store:
Other supplies used:  Tube of Rolos, Hershey's Kiss, Gift Card
IF YOU WOULD LIKE A COPY OF THE NEW UPCOMING ANNUAL CATALOG please CLICK HERE!
Thanks so much for visiting – be sure to come back next Thursday for the next 3-D project!  To make this easy, you can subscribe to my blog using the 'Get Blog Posts by Email' button on the right so that new posts will be delivered automatically into your inbox!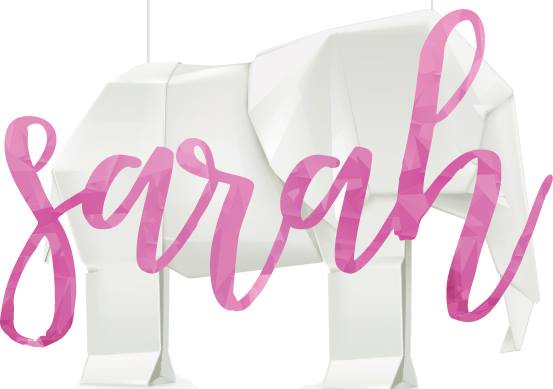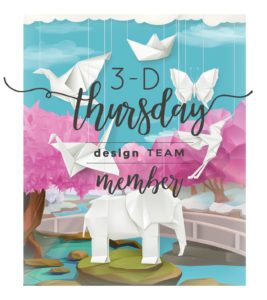 Current Specials:
MY NEW MAY HOST CODE IS HERE GIVING YOU UP TO THREE FREE ADHESIVE GIFTS FROM ME!  CLICK ON THE BUTTON BELOW TO FIND OUT MORE!