And it is utterly amazing!!!  There are tons of new products in it and you can order from it today…ALL of my customers who have placed an order with me this year have been mailed their copy of this Mini along with a bunch of samples…if you place an order with me I will mail the same out to you too!
To view the Holiday Mini Catalog online click on the picture below and it will open in a new browser window…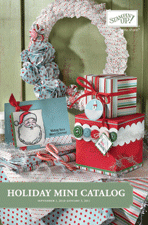 This beautiful Catalog has 43 pages full of new products and ideas for you – there are of course lots of new Stamps for Halloween, the Fall and the Holidays plus some new packs of Designer Series Papers (my favorite is Candy Cane Christmas which features lots of glitter on the papers), fabulous Embossing Folders called Spider Web and Northern Flurry, Dies, Punches, Rub-ons, Albums, Ribbons, Buttons and some brand new products too which you will love…
Those brand new products feature FABRIC (how cool is that?!), Lace Trim, Glass Glitter, Tinsel Trim, Waffle Paper, Letterpress Plates, Seam Binding, RECORDABLE SOUND CARDS (again, how cool is that?!), Simply Adorned Baubles, a Countdown Calendar Kit, a DESIGN-A-HOUSE and some BIG GLITTER BRADS that add ALOT of bling to your projects…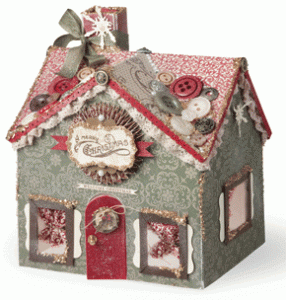 What an amazing catalog…and perfect for school holiday parties there is a new background Bingo Card stamp along with a co-ordinating stamp set Jolly Bingo Bits to make the play pieces – the kids will LOVE it…
And there is a set that I just love – it is called Tags til Christmas (pg 24) and features 9 stamps you can use to make cute tags for your projects – they all co-ordinate with punches (including the new Decorative Label Punch on pg 25) making it super easy to create your tags…and I already found a great use for the small oval Holly stamp…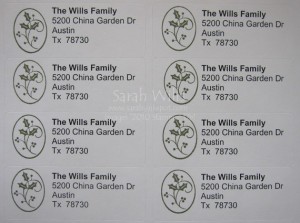 It is the perfect size to use for making personalised holiday return mailing labels for envelopes and is super affordable and easy to do – all you need are Avery address labels sized 1″ x 2 5/8″ onto which you print out your address using your computer & printer and then simply stamp your image on the side – voila – no need to spend lots of money on ordering them!
To order from the Holiday Mini Catalog simply click HERE – and then click on 'shop now' on the page that link takes you to – you can shop, securely checkout and have your new goodies delivered to your door in a few easy steps!
The HOLIDAY MINI CATALOG is here!