Simply bird cages is right as that is all my card features today – well, along with one cute little bird…
Have I told you how much I love the stamp set Aviary?!  Just one or twice I'm sure!!!  It is incredibly versatile and lends itself to so many occasions through the year and you can find this beautiful stamp set on pg 121 of the Catalog…one of my favorites…
Today I decided to use it to create a card using a background made just by using stamps and ink – this is a great technique for stampers on a budget and you can use any stamps at all to suit your theme…I had to use these beautiful bird cages for mine – aren't they gorgeous?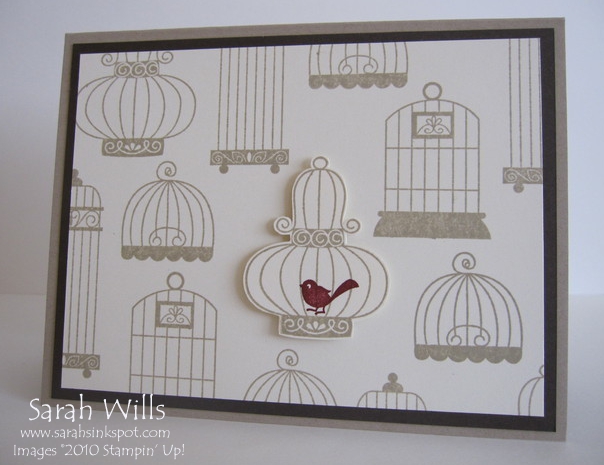 My card base is Crumb Cake (formerly known as Kraft) and my mat is Early Espresso…my bird cages are stamped using Crumb Cake ink onto Very Vanilla card stock and to get them positioned perfectly, I used my fabulous Stamp-a-majig tool.
I then stamped another bird cage and added a cute bird in Cherry Cobbler ink and then cut out my cage and added it to my card using Dimensionals so it pops off as a little feature…click on my photo for a closer view…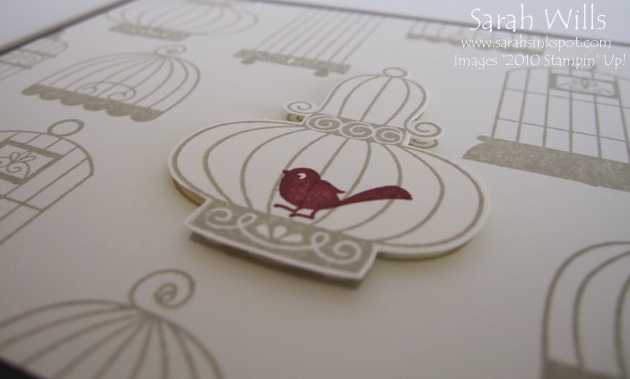 I intentionally left my card without a sentiment so that I can use it for anything that comes up – I like to have cards like this on hand.
If you have never made a stamped background before, it is fun and easy to do once you have mastered using your Stamp-a-majig…not sure how to use this fabulous little tool?  Click HERE for my printable tutorial – you can find the Stamp-a-majig on pg 198 of the Catalog and it is a great price at just $11.95…
I HAVE MADE A PRINTABLE TUTORIAL SHOWING YOU IN EASY STEPS HOW TO CREATE A BACKGROUND USING STAMPS & INKS – you can find my free tutorial by clicking HERE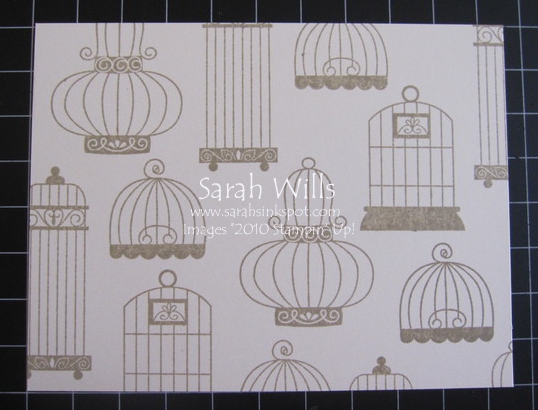 Not used a Stamp-a-majig before and wondering why you would want one?
Oh my there are so many reasons – when I started out stamping I came across this tool and wasn't sure if I would really use it…but a friend persuaded me that once you have used it, then you realise that it is something you just cannot stamp without – and she was sooo right – I reach for mine almost every time I stamp and it lives on my desk.
It allows you to perfectly position your wood mounted stamps and be completely accurate – it is perfect for two-step stamping, making backgrounds, using alphabet sets to create perfectly spaced words, adding a sentiment exactly where you want it and where you need to align components of a set to form an image such as All in the Family.
How do you order one?
Simple!  To order online click HERE and you will find it!
The catalog ordering details are:  101049  Stamp-a-ma-jig  $11.95
It comes with the tool and a reusable plastic imaging sheet that wipes clean for easy clean up!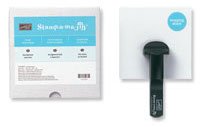 CLICK HERE TO ORDER YOUR STAMPIN' UP! SUPPLIES ONLINE!