Welcome back to 3-D Thursday and this week it is my turn to show you a little something that I created and it's got a Halloween theme going on!

I usually focus on making Halloween treats for kids but this time around I decided to create a little something for the grown ups – it's a rack of Treat Tubes filled with cocoa powder and fixin's and has a bit of a potion-making chemistry lab kind of a feel to it!
Further down this post you will find a link to the FREE Project Sheet that has step by step instructions & color photos that you can save to your computer or print out and have on hand for easy reference.
Here is my rack of Halloweeny goodness…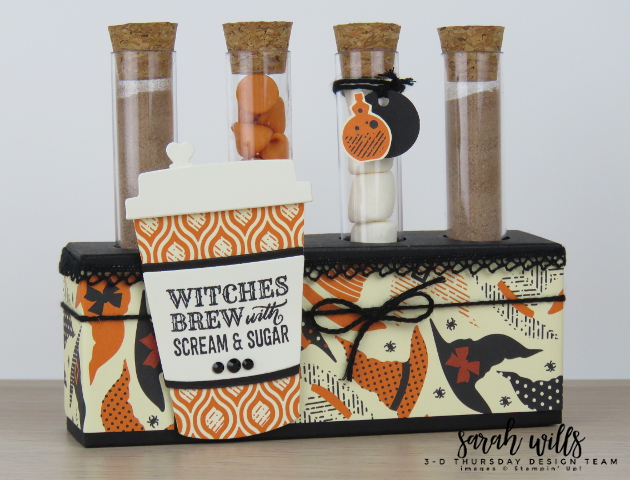 Oh my this was so much fun to make and now every time I look I it, I start saying in my head 'double double toil and trouble' LOL!
This project was an absolute dream to pull together using those fab new Halloween products in the Holiday Catalog and the base is simply one piece of black cardstock with four holes punched in the top to hold the tubes – that's it!  And then you have the really fun bit of decorating to your heart's content!
I wanted to go with a witch-potion theme and I found the perfect paper covered in witchy hats in Spooky Night DSP to get that going – isn't that fun?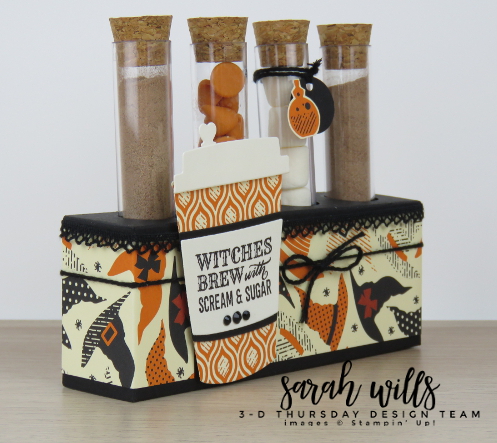 The tubes in there are called Treat Tubes – find them on pg 53 Holiday Catalog or in the store by clicking HERE – I filled mine with cocoa powder, mini marshmallows and Pumpkin Spice Morsels by Nestle (those little things are delicious!  I found mine at Target but I am sure you can pick them up in the seasonal baking section in many stores) – and that's another great thing about these tubes – they are food safe so you can put loose things in there.  They sit in the rack nicely but if you are transporting them, you can pop a Mini Glue Dot on the bottom of each to hold it firmly in place.
I added a little topper to one of the tubes and the potion bottle on it is cut from another sheet of paper found in Spooky Night DSP…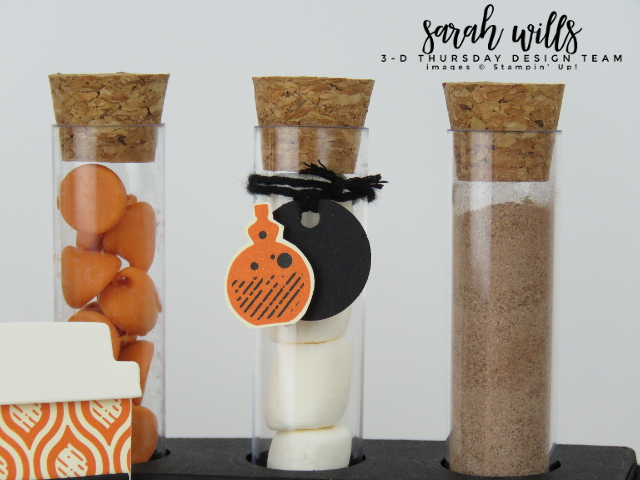 For the cup I used dies from Coffee Cups Framelits to cut all those pieces and the cup body uses yet another paper from Spooky Night DSP – I tell ya, that pack of papers is fabulous and a BARGAIN!
I found the perfect sentiment for the sleeve in the stamp set Merry Cafe (pg 46 Holiday Catalog) and added some beautiful Black Rhinestone Jewels for a bit of bling…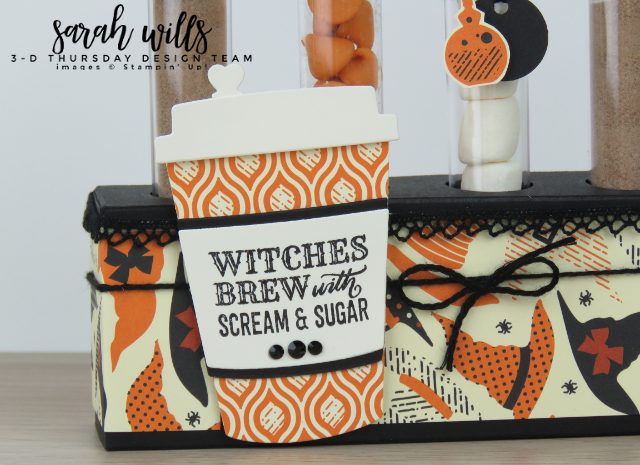 And here's one last look – I absolutely love how this turned out and just by changing the colors & papers you use you can theme this for Thanksgiving and Christmas too – and add anything to those tubes – there are so many possibilities!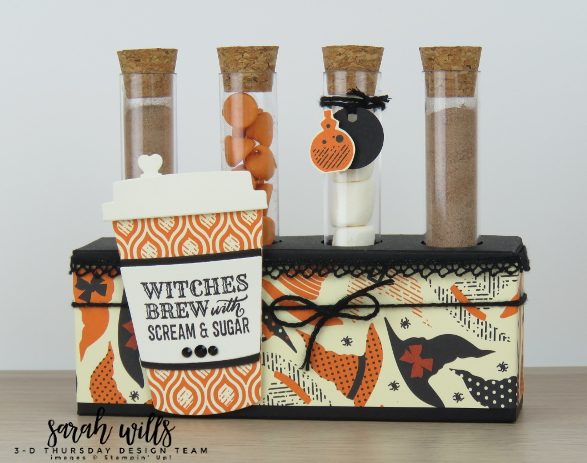 WANT THE FREE PROJECT SHEET FOR THIS PROJECT?  Click HERE to find it – you can download it or print it out to keep for easy reference (it will open in a new window)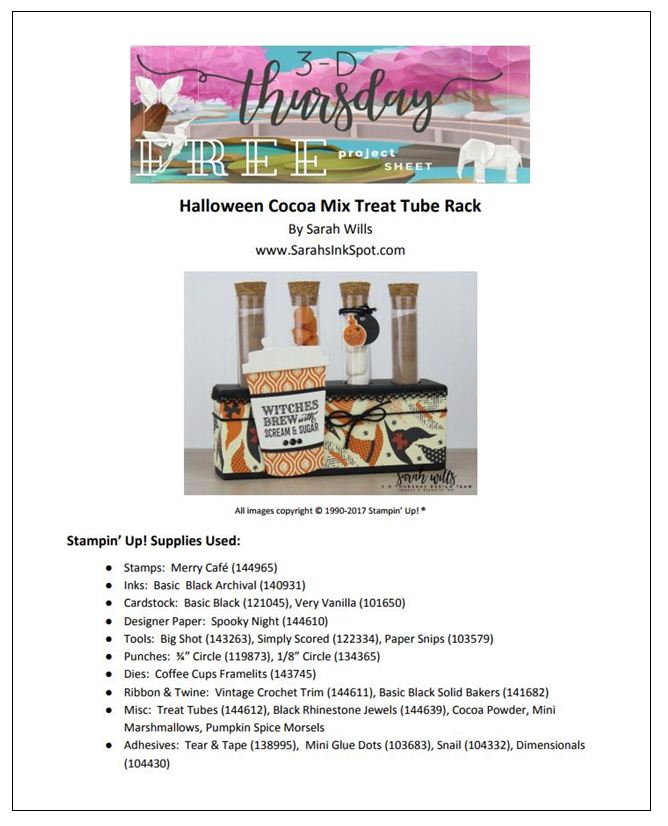 Here are the supplies that I used to make this project – click on any of the products below to find them in the Stampin' Up! online store:
Thanks so much for visiting – be sure to come back next Thursday for the next 3-D project when it's Twila's turn to create something – to make this easy, you can subscribe to my blog using the 'Get Blog Posts by Email' button on the right so that new posts will be delivered automatically into your inbox!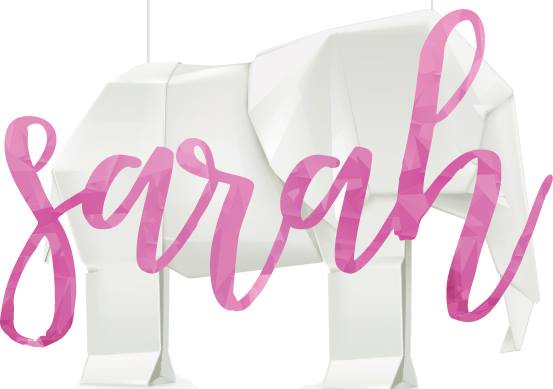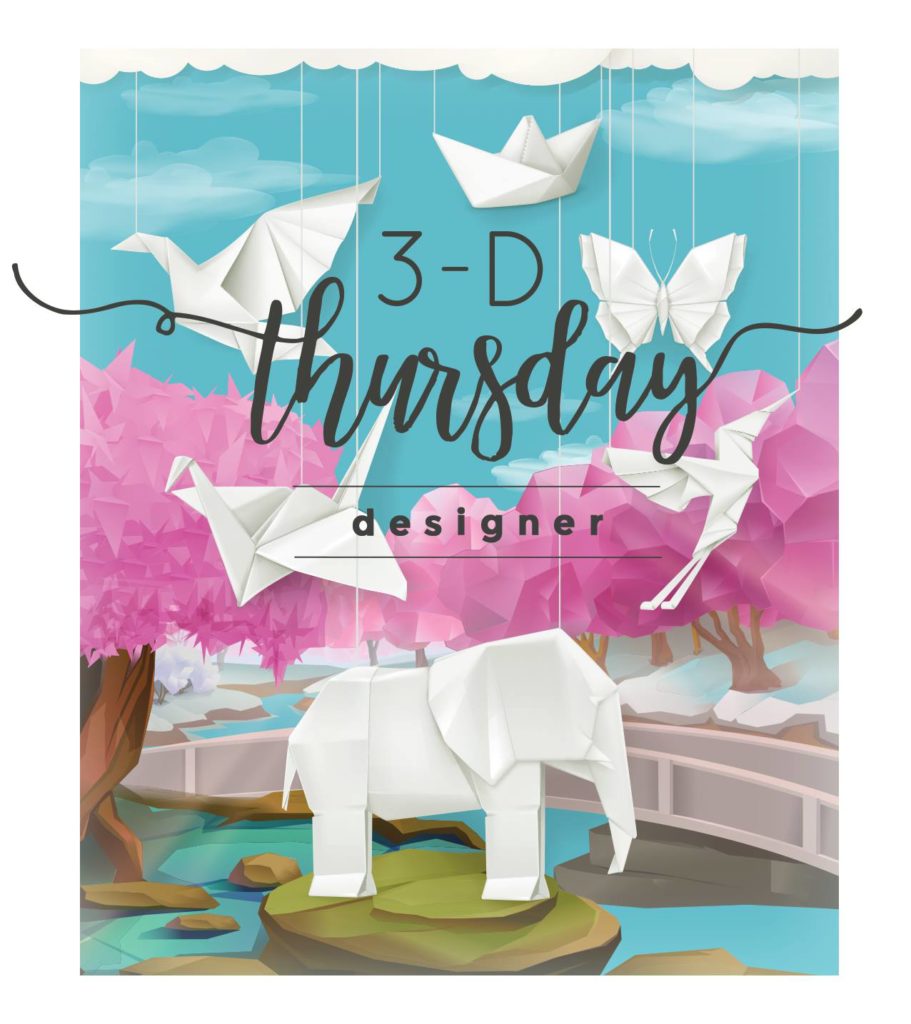 Current Specials:
USE MY SEPTEMBER HOST CODE to get yourself a FREE PACK OF HOLIDAY CATALOG EMBELLISHMENTS of your choice – click HERE to find out more!