Apologies for my absence for the last week…the girls had 3 days off of school and we decided to tack on a couple of extra days to make a week of it, and so off we went on a road trip to one of my favorite places here – Big Bend in West Texas…
It's about an 8 hour drive from us but SO worth it – we needed to get away from everything and just relax & recharge, which is exactly what we did – and there was no easy internet access hence my not posting for the duration – we were literally in the middle of nowhere!
But wow does that landscape down there give you inspiration – and I got inspiration for today's card from this photo taken at Boquillas Canyon…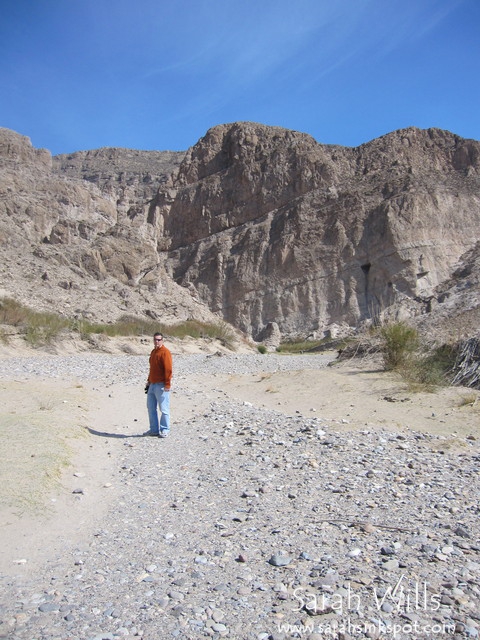 I love the contrast of those colors – the browns & sands and then the bright burst of blue sky & my hubby's orange fleece – and this photo inspired me to make a clean & simple card with a bold burst of color and here it is: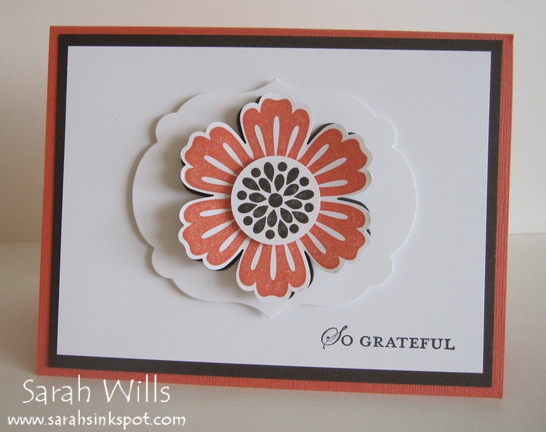 My card base is Calypso Coral (one of the 2011-2013 In Colors) and onto it I layered a piece of Early Espresso.
I then added a layer of Whisper White and stamped a sentiment on the bottom right corner of it – I used a stamp from Apothecary Art (pgs 24-5 of the Occasions Mini Catalog) to do this.
I then die cut a shape using a Framelits Die from the Labels Collection (pg 6 Occasions Mini) and added that shape onto my card using Dimensionals…
And then you have that GORGEOUS bold flower – wow – what a contrast to the white background…
I stamped it using Calypso Coral Ink and a stamp from Mixed Bunch that you can find on pg 17 of the Occasions Mini and then punched it out using the co-ordinating Blossoms Punch, also on pg 17 – this punch co-ordinates beauitfully with all 3 flower stamps in the set and makes it super easy to stamp & punch lots of flowers fast…
I then used that same Blossoms Punch to punch out an Early Espresso flower and added my stamped flower onto it using a Dimensional – I bent the petals upwards and also slightly staggered the layering so that you get a glimpse of the brown beneath…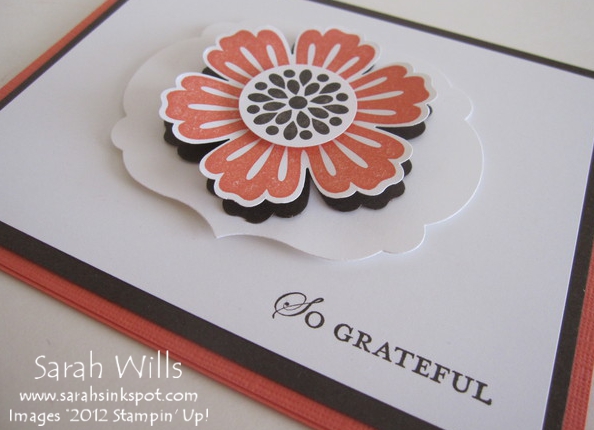 I then stamped the flower center using another stamp from Mixed Bunch and punched it out using my 1″ Circle Punch – I then added it to my flower using a Dimensional.
I just LOVE how this card turned out – I love the bold splash of color onto the white backdrop and I also love what the Espresso brings to it – it reminds me of shadows of a canyon and just gives that perfect bit of drama…
Want to see a few more pics of our trip?
Here we are at Santa Elena Canyon – I love how that canyon towers over the girls in the background…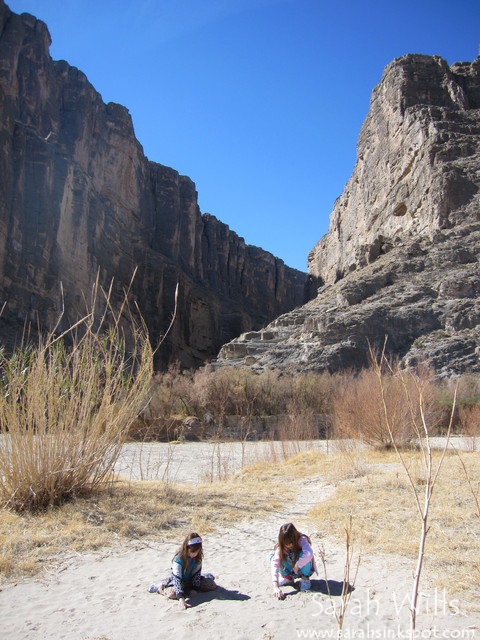 And check out this photo – talk about the middle of nowhere – we drove down a dirt road and this kind of scenery makes you appreciate just how small we are and how precious life is…click on the photo for a larger version…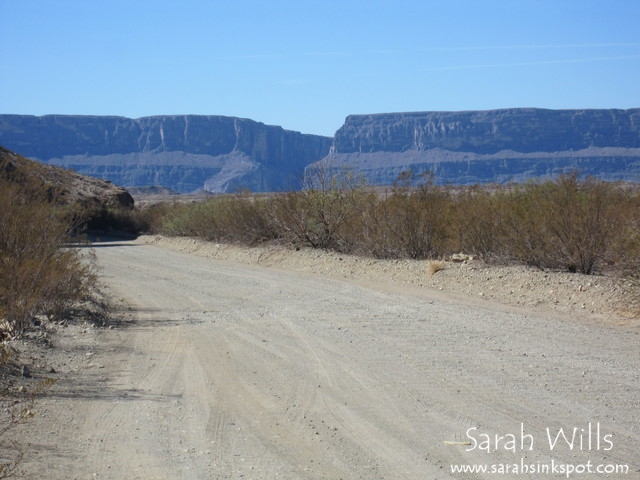 I'm now back fully re-charged, re-balanced & energised…
So be sure to come see a little cute something I have made that I will show you tomorrow using these Mixed Bunch stamps & that Blossoms Punch – it's one SWEET treat!
CLICK HERE TO PLACE YOUR STAMPIN UP ORDER ONLINE!